Dell Performance USB Headset AE2 Review
Dell's Performance USB Headset AE2 isn't massively high end or fancy, but it provides audio quality in line with its asking price.
Think Dell and you're almost certainly going to think laptops and desktops. That's the DNA of the direct sales technology vendor, but it has shown in the past that it's willing to drop its branding on other, third-party sourced hardware and sell it direct as well. That's the precise story behind the Dell Performance USB Headset AE2, which it's developed in concert with headphone manufacturer Steel Series. Unlike equivalent Steel Series headphones at the same price point, however, Dell also provides inbuilt DTS software for virtual surround sound effects with the AE2 headphones.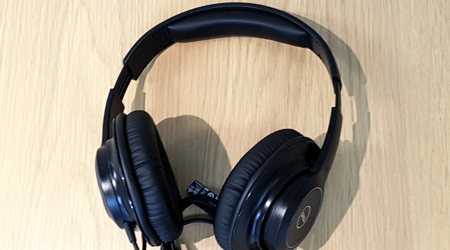 Upsides: Why you'd want the Dell Performance USB Headset AE2
Easy setup: We tested the Dell Performance USB Headset AE2 across Mac and Windows machines, and in both cases, using them was no more difficult than plugging in a standard USB A type plug and listening to the content of our choice.
Relative isolation: The AE2 headphones aren't noise cancelling in any real way, but because they're full headphones as distinct from earbuds, you do get some partial isolation when wearing them, which made them a good fit for finder's busy, and often noisy, office.
Hidden microphone: The Dell Performance USB Headset AE2 headphones don't look like they include a microphone, but it's in there, hidden at the side. If you don't like looking as though you're wearing a gaming headset or work in a call centre, this is a welcome addition.
Configurable: You don't have to install the Steel Series engine drivers to get the AE2 Headphones up and working, but if you do, you can enable the virtual DTS effect, change the LED colours and play with equalisation settings.
Downsides: Why you might not want the Dell Performance USB Headset AE2
USB only is limiting: These are a pair of headphones to use with your computer, period. If you want a multi-use pair of cans that you can also use with your smartphone or tablet, look elsewhere.
Audio is middling: The price of the Dell USB headphones does reflect this, but if you want high quality audio reproduction these headphones won't produce. There's a clear tendency towards somewhat tinny tones in the sound quality. The headphones do boast "virtual" 7.1 surround, but as with most virtual surround sound this is more of an effect than anything that's genuinely impressive.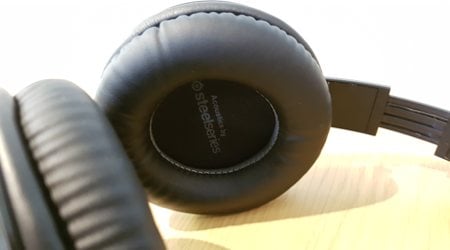 Who is it best suited for? What are my other options?
The Dell USB headphones are pretty clearly pitched at office workers or the budget-stretched gaming crowd. In the former case it presumes your office is happy with you wearing headphones at work in the first place, while in the latter it's a low-cost gaming headset with plenty of other alternatives.
In that context they're perfectly fair but essentially unexceptional headphones. You've got a whole world of other choices, cabled or Bluetooth based if you want something more flexible.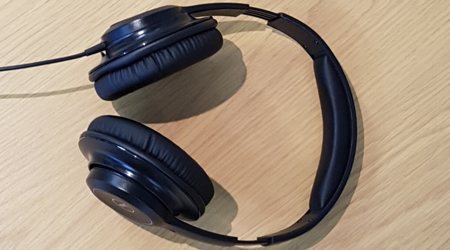 Where can I get it?
Dell sells the Performance USB Headset AE2 directly through its online store.