David Kleiman, Hal Finney and others helped create Bitcoin, says Dr Craig Wright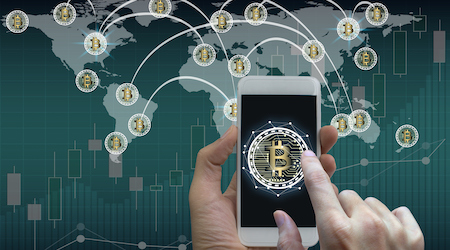 Could this revelation impact the ongoing controversy over Satoshi Nakamoto's name?
After years of speculation and accusations, the controversial claimant to the Satoshi Nakamoto throne, CSW, finally acknowledges that Bitcoin was a group effort.
Dr Craig S Wright (CSW), the computer scientist long associated with the pseudonymous Satoshi Nakamoto moniker, who has several times tried to claim the title as his own, has finally gone on the record to say that he is Satoshi Nakamoto, in an exclusive interview with Finder. This time, however, he acknowledges that there were many others also involved in the creation of Bitcoin.
Wright claims that he developed the core idea of Bitcoin, but concedes that he had sufficient help along the way, including from work colleagues and other well-known developers such as Hal Finney and David Kleiman.
Kleiman has been acknowledged by Wright before as a key part of Wright's version of Bitcoin history, however, the highly respected computer scientist Hal Finney is a new addition to Wright's tale. When asked by the interviewer, Fred Schebesta, about Finney's involvement in Bitcoin, Wright acknowledged that there were a lot of problems with Bitcoin in its earliest days, and that "Hal had a whole lot of knowledge about coding and whatever else" and was well positioned to help.
Finney happened to be the first ever person to receive a Bitcoin transaction, which supports the idea that he helped develop Bitcoin in its earliest days. Finney has long been a potential Satoshi "suspect", though he publicly denied such allegations in 2014.
Unfortunately, as fate would have it, both David Kleiman and Hal Finney passed away in 2013 and 2014 respectively and cannot corroborate Wright's claims.
When asked about whether Kleiman should be thought of as a member of Satoshi Nakamoto, Wright responded:
"I was the one that used the pseudonym, I was the one who drove the project. Where do you say someone was a part of it or not? I don't really care."
Names, dates, places
Craig Wright does, however, go on to name specific colleagues whom he worked with in the years leading up to the publication of the Bitcoin whitepaper, who could potentially corroborate his claims.
As such, this might be the first time that Wright has directly named people who were involved with prior research that supposedly led to the creation of Bitcoin, other than David Kleiman. For anyone deeply investigating Satoshi Nakamoto or Wright's claims, this could be a brand new chapter opening up, or a red herring.
While Wright appears to have turned a new leaf in some ways and become more forthcoming with the idea that Bitcoin was a collaborative effort, in classic CSW style, he wasn't going to be humbled by the contributions of others for long. When asked about "creating the Satoshi Nakamoto group", Wright interjected with:
"I don't know if there was really a Satoshi Nakamoto group, that's the wrong way to put it. I mean I had a goal that I'd been working on and was focused on for decades now, and had employed other people, had used other people, had been helped by other people, etc, over the time… There are people who helped Bitcoin, was a better way of putting it."
Wright then went on to elaborate on who some of those people were. According to Wright, one was an employee of Wright's only named as "Iggy" who had a PhD in protein folding and worked with Craig on modelling social networks, which Wright says "helped [him] to understand networks a lot better".
He continues, "At the same time I was doing that, I was auditing financial accounts of listed companies. A partner at BDO, Ellen Granger, put me on to the nature of a triple entry ledger and the whole distributed system."
While at BDO, Craig explains that to improve the nature of his work – tracking internal financial fraud – creating a singular central database, or ledger, was a much more efficient method of tracing transactions through a network.
"So looking at all that, in the 2007 period after being at BDO for a couple of years, that was sort of enough to get what I thought might be a workable system for Bitcoin."
After discussing the contributions of others at length, Wright displays a rare moment of modesty halfway through the interview.
He explains, that he has never been a "formal developer in a real organisation" and that he constantly cops flack from his colleagues about it, who pull apart his code frequently. He agrees with the interviewer that, while he claims to have had the primary idea for Bitcoin, he did indeed need help with its development and execution, even displaying regret: "Some bits [of Bitcoin code] probably should have been rewritten."