Curve Black review
Considering one of Curve's premium options but not sure they're worth it? Here's what you get in return for your fee with the Curve Black card.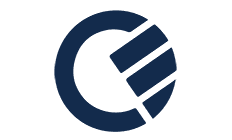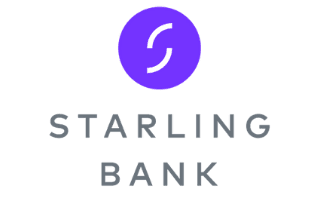 Starling Bank: award-winning banking on your mobile
No monthly fees or fees overseas
Apply in minutes, direct from the app
Winner 2020 - Best Current Account, British Bank Awards
Curve's standard card offers most of its features for free and usually they're more than enough to suit the needs of a user with an average lifestyle.
However, if you're a frequent traveller, Curve Black may have something for you.
What is Curve Black?
Curve Black is Curve's intermediate premium service. Halfway between the basic Curve Blue and the more luxurious Curve Metal, it offers a decent series of perks to frequent travellers in return for a not-too-expensive monthly fee.
In case you're in need of a revision, Curve is the service that allows you to merge all your cards into one. You connect all your Visa or Mastercard cards to the Curve app, then you can leave them home and only take the Curve card with you.
When you need to make a payment, you select which of your cards you want the money to be taken from through the app, hand the Curve card to the cashier, et voilà, no more going around with an overly swollen wallet in your pocket.
Curve Black fees, limits and benefits
Curve Black costs £9.99 a month. In return, you get a higher limit for foreign ATM withdrawals and currency exchange, plus some extra perks. More specifically, Curve Black comes with:
Unlimited fee-free transactions abroad (on weekdays). While the basic Curve Blue limits this to £500 a month and charges a 2% fee after that, you can spend as much as you want out of the country with Curve Black. However, all Curve options charge an extra fee (normally 0.5%) on currency exchange for transactions made during the weekend, when the markets are closed.
Up to £400 fee-free ATM withdrawals abroad. This is compared to a limit of £200 for Curve Blue. If you go above, you'll be charged a 2% fee.
1% cashback at six premium retailers as an introductory offer. It only lasts 90 days, but it's a nice perk: retailers include universally popular services such as Amazon and Netflix. You can only choose three with Curve Blue.
Travel insurance. Covers medical emergencies, cancellations, delays and more.
Gadget insurance. Up to £800 if your phone or laptop get lost or stolen.
Curve Black vs Curve Metal
Curve Metal has all the benefits of Curve Black, plus a fancy metal card (in blue, pink or red, you can choose), fee-free foreign ATM withdrawals up to £600 a month and rental car collision damage waiver insurance. Curve says airport lounge-key access is also coming soon.
Curve Metal costs £14.99 a month, which is quite high compared to the Black version, considering it doesn't add an awful lot of benefits to it. However, if you pay the whole year in advance, it comes for £150, or a more competitive £12.50 a month.
Also, while you can cancel your Black membership anytime, if you subscribe to Curve Metal you can't opt out for the first six months.
How to get Curve Black
If you're new to Curve, you need to download the app, then you'll be able to select which Curve option you want to get.
If you already use Curve, once you open up the app, go to the "card" app, then to "manage subscription" and select the "Black" tab. Once you've subscribed, you'll receive your new Black card in a few days.
The verdict
You need to travel quite often to make the most out of Curve Black. If you enjoy your yearly vacation abroad but have solid roots in Britain during the remaining 11 months and a half, it's probably not worth the fee.
However, things are different if you're out of the country quite a bit, especially if you travel somewhere where you need a lot of cash, for example, if you're headed towards more rural areas in Asia, Africa or South America. The travel insurance is also decent value for money and allows you to travel worry-free.
Compare digital banking apps
Frequently asked questions