COVID: How to get a lateral flow test from 1 April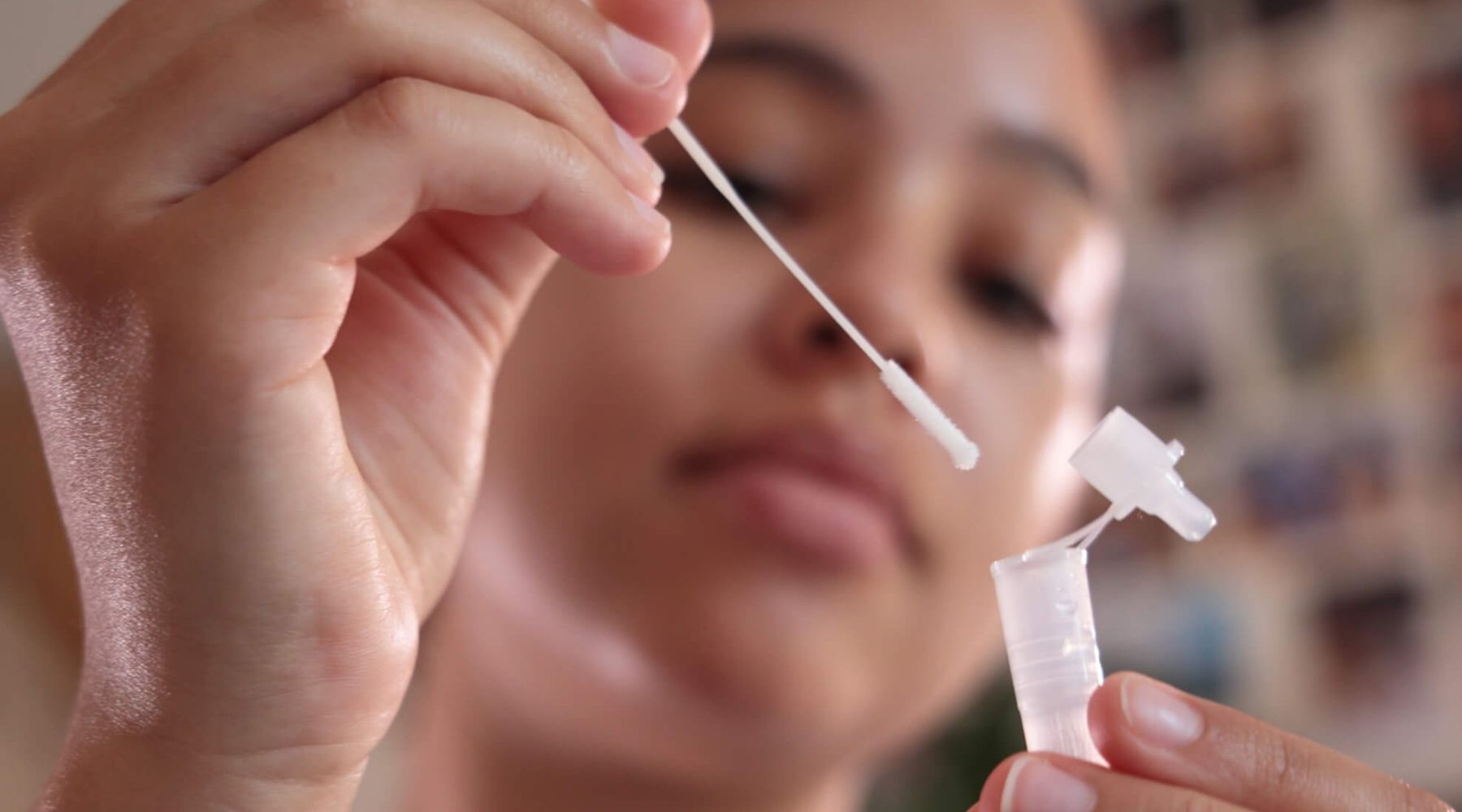 Free tests for all will end on 1 April, under government plans to cut costs and focus on higher-risk groups.
Lateral flow tests which have been free via the NHS, pharmacies and vaccination centres won't be available to most people in England from 1 April, and changes are rolling out in other parts of the UK too.
The change in England is part of the government's Living with Covid plan, which focuses on protecting higher-risk citizens, who will remain eligible for free lateral flow tests.
As of 1 April, if you have COVID symptoms, you'll be eligible for free tests only if you belong to one of the following groups:
NHS patients in hospital
Those eligible for COVID antiviral and other treatments
NHS staff
Adult social care staff in care homes, supported living accommodation and adult day care centres, as well as residents in care homes and extra care and supported living
Adult social care social workers and personal assistants
Staff and patients in hospices
Staff and detainees in prisons and other places of detention
Staff and detainees in immigration removal centres
Staff and users of high-risk domestic abuse refuges and homelessness settings
Those without symptoms will still get free tests to reduce risk if they are in one of these groups:
Adult social care staff and a few visitors providing personal care
Hospice staff
Patient-facing staff in the NHS
Some staff in prisons, some refuges and shelters
If you're not in any of these groups, you'll have to buy lateral flow tests from a private provider. Finder has put together a comparison of COVID test providers, including major pharmacy brands like Boots and Superdrug, to help.
Government advice for those who have symptoms will be to "try to stay at home and avoid contact with other people". You'll be able to book a PCR test until 30 April. But, from then on, test sites will close and official advice will be that you don't need to get a test.
Scotland, Wales and Northern Ireland rules
Free tests in Scotland will continue until Easter (18 April) for both asymptomatic and symptomatic people.
People with symptoms are being asked to get PCR tests until the end of April. From 1 May, the advice changes – Scots with symptoms will be told to stay at home.
In Wales, 30 March is the last day the public will be able to book a PCR test if they have symptoms; as from 31 March all PCR testing sites in Wales will close. From 1 April only people eligible for COVID treatments will be able to order PCR tests to be done at home.
Free lateral flow tests for those without symptoms will end on 31 March. From 1 April, if you have COVID symptoms, the advice is to order free lateral flow tests from the government site to check whether you have COVID. You can also order them by calling 119.
Free lateral flow tests for regular asymptomatic testing in workplaces will end on 31 March except for health and social care workers.
In Northern Ireland testing is set to carry on until further reviews are completed.
However, PCR testing will stop for most people with symptoms from 22 April, but free lateral flow tests will continue to be available to the public to use if they develop COVID symptoms.
If you're travelling abroad, you'll need to buy any tests required for your destination. You can compare COVID tests for travel in our guide.