Coronavirus website traffic surge
We looked into the UK's top retail websites' traffic and it seems lockdown measures have fuelled the nation's love of shopping.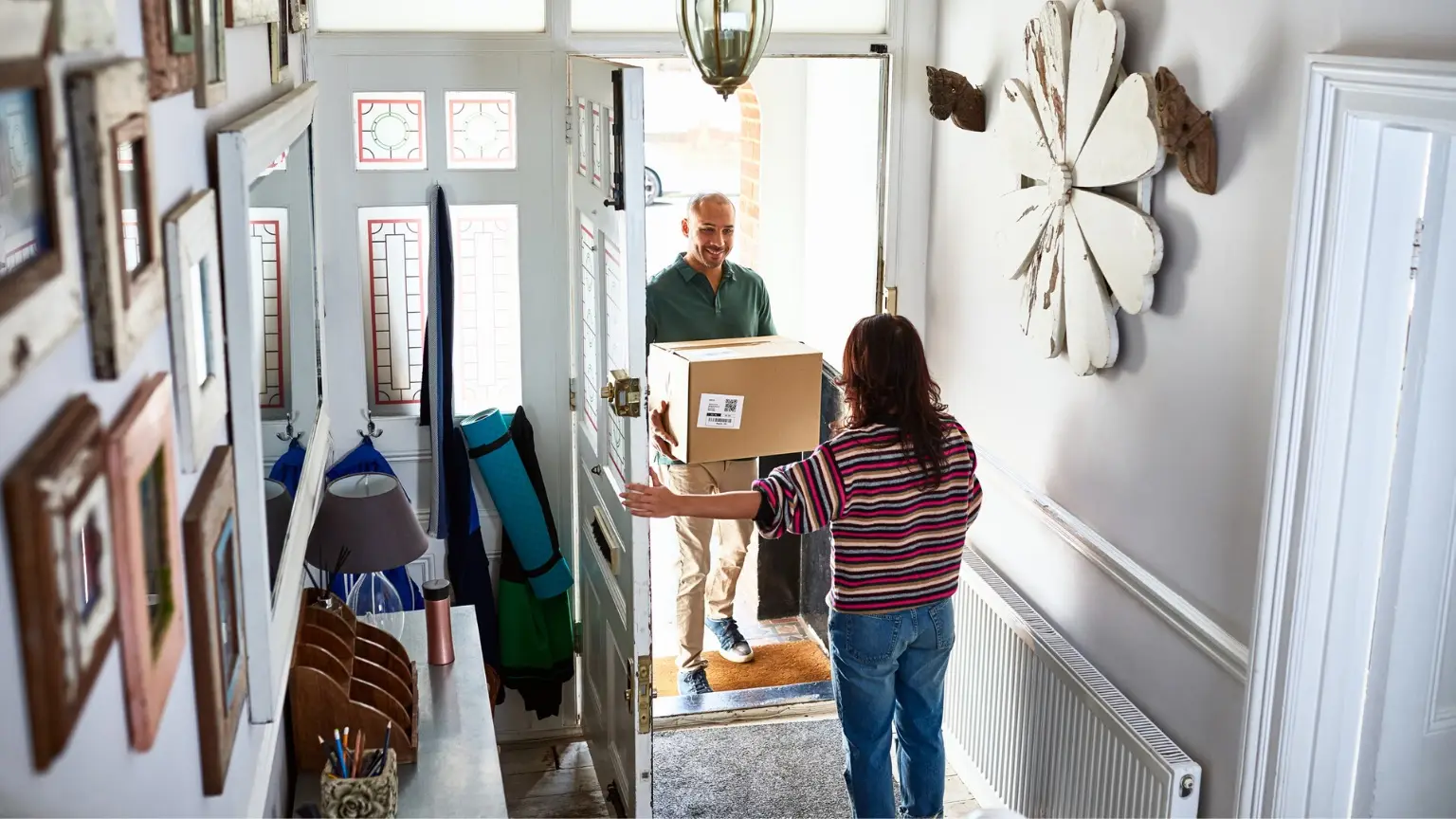 Having to stay indoors due to the coronavirus lockdown has understandably changed our online behaviours. Most high street shops, including non-fashion retailers like Currys PC World and Homebase, closed their physical doors, so consumers all over the country had to resort to shopping online.
But how has the new reality affected traffic to the UK's most popular retail websites? We've compared data from April 2020 to the same time last year to see how much time the nation has been spending on online retail therapy.
Quick overview
On average, the websites we looked at were getting 58% more visitors in April compared to the same month last year.
The biggest increase was found at Curry's PC World, which had 114% more visitors this April than last.
Hopefully food stores have been working on their website layouts, because their traffic increased by 77% this April compared to April 2019.
Some online retailers have seen a major uplift in sales during the lockdown period. Our numbers are based on unique visits from the UK and show that we've all missed going out shopping and are trying to fill the void any way we can.
Out of the 32 stores we've looked at, Currys PC World was the store with the biggest traffic increase – a staggering 114% more this April compared to April 2019. Another symptom of having to stay indoors is people wanting to upgrade their tech. After all, who wants to watch Netflix on an old, slow laptop? This could be why the brand had more than double the visitors this April (45.1 million), compared to the same time last year (21.1 million).
Sports brand Decathlon's sales have gone up 112% on average, with 7.7 million visitors to its website in April 2020, compared to 3.7 million in April 2019. This could be to do with gyms closing and people wanting to purchase equipment to help them keep fit at home.
This may surprise some folk, but the supermarket with the biggest increase in online visitors this April was Iceland. The budget-friendly chain enjoyed a 105% uplift in sales this April compared to last. As it sells mainly frozen food, it does make us wonder if everybody else has much bigger freezers than we do!
The winning categories
Some retail categories, like food and tech, have seen a big uplift in sales this year. We broke down the data by category to see where us Brits have been spending our dough.
Food
Food sales have gone up exponentially, which is not surprising considering the bulk buying mania we saw at the start of the coronavirus crisis. There has been a 77% average increase across the whole category since April 2019 and the British public has been visiting all food retailers' websites more often this year than even during Christmas last year. This is likely due to many people choosing to order their groceries online instead of going to the shops.
Iceland surged up to 105% more visitors on its website this April than during Christmas, while Tesco had 95% more, followed by Ocado, which was getting 83% more visitors on its website than last year.
Sport
On average, we've found a 75% increase from April 2019 across all sports stores we analysed, which could be due to closed gyms. Decathlon and DW Sports have been very popular, as Brits looked to stay active at home, seeing an increase of 112% and 81%, respectively. JD Sports also enjoyed a year-on-year uplift, with a 71% increase in visitors to its website from April 2019 to April 2020.
| Category | Average traffic increase |
| --- | --- |
| Food | 77% |
| Sport | 75% |
| Tech | 58% |
| Beauty | 57% |
| Department store | 48% |
| Home improvement | 45% |
| Fashion | 41% |
The less fortunate category
Despite being the bottom of the pile among the retailers we've analysed, fashion shops are still doing very well. A 41% increase in visitors in on clothing websites demonstrates that people were looking for retail therapy online during the lockdown. The biggest increase was found at Ted Baker, which had 62% more visitors this April than last. Close on its designer heels was Very, which had 47% more traffic, followed by Zara, seeing a 41% surge in visitors
The second category that didn't get as much increase as the food stores is home improvement, who had no less than 45% more visitors in April 2020 than in April 2019. Hobby Craft was the home improvement store that had the biggest rush of them all with 68% more visitors, while B&Q saw a mere 22% more visitors this year.
Websites with more visitors in April than November for Black Friday and Cyber Monday
Black Friday and Cyber Monday are two of the biggest online shopping days of the year, happening in November each year. Has lockdown increased sales more than Black Friday?
Wickes and Homebase proved a lockdown was more effective in attracting visitors than even their best November deal. The web traffic increase for these two stores might be due to the arrival of spring, as well as Brits having more free time and fewer excuses to avoid those DIY jobs they've been putting off for months.
Food retailers saw a higher number of online visitors in April than during Black Friday, which makes sense, as they aren't really impacted by the Black Friday deals. April's surge could've been caused by people stockpiling food items for lockdown.
| Website | Visitors November | Visitors April 2020 | Traffic difference |
| --- | --- | --- | --- |
| Wickes | 12,742,598 | 21,204,617 | 66.41% |
| Decathlon | 4,721,325 | 7,746,026 | 64.06% |
| Homebase | 8,141,209 | 11,373,174 | 39.70% |
| Ocado | 6,317,769 | 8,585,455 | 35.89% |
| Iceland | 8,106,568 | 10,743,317 | 32.53% |
| Waitrose | 7,302,994 | 9,363,990 | 28.22% |
| Tesco | 48,222,796 | 61,151,941 | 26.81% |
| Asda | 46,667,376 | 57,357,076 | 22.91% |
| Amazon | 565,300,499 | 678,832,012 | 20.08% |
| Apple | 25,037,755 | 29,954,345 | 19.64% |
| eBay | 376,467,165 | 441,787,947 | 17.35% |
| Sainsbury's | 29,389,006 | 33,715,443 | 14.72% |
| Amazon Fresh | 55,130,384 | 61,001,923 | 10.65% |
| B&Q | 28,227,363 | 30,647,703 | 8.57% |
Websites with fewer visitors in April than November
Tech items are some of the most sought-after during the Black Friday and Cyber Monday sales. This might be why tech retailer Carphone Warehouse had 41% more visitors to its site in November 2019 compared to April 2020.
One exception to the tech rule is Apple, which doesn't participate in the Black Friday sales. This resulted in fewer visitors to its website during Black Friday and Cyber Monday than April this year.
Only the fashion websites we looked at had more traffic across every retailer in the category during November last year than April this year. After all, everyone loves a bargain!
All Beauty had over 2 million Black Friday/Cyber Monday shoppers, while only 1 million shoppers came back this April.
| Website | Visitors November | Visitors April 2020 | Traffic difference |
| --- | --- | --- | --- |
| All Beauty | 2,068,714 | 1,072,959 | -48.13% |
| Carphone Warehouse | 11,525,628 | 6,842,509 | -40.63% |
| DW Sports | 908,350 | 612,767 | -32.54% |
| TK Maxx | 12,740,912 | 8,808,461 | -30.86% |
| Very | 30,059,557 | 21,290,055 | -29.17% |
| Boots | 29,880,124 | 22,324,466 | -25.29% |
| Curry's PC World | 60,005,574 | 45,135,078 | -24.78% |
| M&S | 41,977,042 | 32,710,230 | -22.08% |
| JD Sports | 18,713,776 | 14,709,681 | -21.40% |
| boohoo | 13,804,864 | 11,346,729 | -17.81% |
| Hobby Craft | 6,126,788 | 5,144,571 | -16.03% |
| Ted Baker | 2,600,295 | 2,316,828 | -10.90% |
| H&M | 10,841,085 | 9,690,119 | -10.62% |
| Zara | 5,931,880 | 5,439,945 | -8.29% |
| John Lewis | 48,720,902 | 45,242,870 | -7.14% |
| Look Fantastic | 5,280,467 | 5,099,997 | -3.42% |
| ASOS | 28,200,865 | 27,990,634 | -0.75% |
| Sports Direct | 17,531,768 | 17,527,403 | -0.02% |
For all media enquiries, please contact
Methodology
We chose our list of top stores based on how many searches there were for each brand in 2019. Source: Ahrefs.com
The most popular fashion brands were chosen based on number of customers. Source: YouGov
The data was collected in May 2020. Source: Semrush