Coronavirus: Will income protection cover me?
Learn how income protection can help – whether you've already got cover or you're thinking about buying it.
The coronavirus (COVID-19) pandemic is putting thousands of UK jobs at risk. If you're worried about being out of work for a while, either because you could fall sick or your business might be forced to close, income protection insurance could help.
How can we help?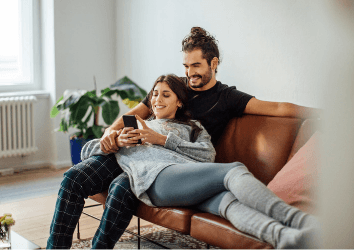 Online income protection quote
Compare online quotes from a range of leading income protection providers.
Get instant quotes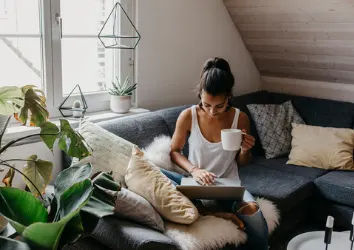 Unemployment cover quote
Complete our form to access personalised information on unemployment cover to suit your particular needs.
Get instant quotes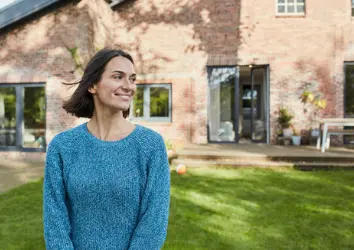 Speak to an expert adviser
Talk to a fee-free life insurance adviser from our partner ActiveQuote. Call free (mobile or landline).
How does income protection work?
Income protection insurance promises to pay a percentage of your typical wage if you ever become too sick or injured to work. For a monthly fee – usually around 1-2% of your salary – it gives you peace of mind that you'll be able to pay the bills, even if your income suddenly stops.
It's typically available to both employed and self-employed people, and some income protection policies will even let you add involuntary unemployment cover to your policy. That way, you're not just covered in the event of illness or injury, you're also covered if you're made redundant.
Will income protection help if you catch COVID-19?
If you have income protection insurance, you should be able to claim on your policy if you catch COVID-19 and are out of work for a while. Even if you buy a policy today, it's likely you'll still be covered for COVID-19 if you catch the disease in a few weeks.
However, the key thing to know is that most income protection policies have a waiting period for illness. This means you have to wait a set length of time between when you stop working and when you can make a claim. You won't receive any money during the waiting period, and it won't be backdated.
Waiting periods can vary from between 3 and 12 months for long-term policies or between 1 and 4 weeks for short-term policies. Some short-term policies provide cover from day one of absence, and sometimes you can customise your waiting period (the longer you make it, the lower your premiums will be).
The Association of British Insurers (ABI) advises that self-isolation will probably only be covered if you have income protection insurance from day one or with a one-week waiting period. And even then, it adds, self-isolation is only likely to be covered if you've been advised to do so by a medical professional. If it hasn't been medically advised, it's "unlikely to be covered unless symptoms are severe and continue beyond the waiting period".
So make sure you're totally clear on the terms of your cover.
What if you're made redundant because of COVID-19?
Some income protection insurance policies include redundancy cover, where you may be able to claim in the event you lose your job or your business has to close because of coronavirus.
However, redundancy cover has some key restrictions. First, you must serve a no-claims period. This is the length of time from when you buy your policy to when you become eligible for benefits. Typically, this is six months.
During this no-claims period, your employer can't give any indication that redundancies or closures may occur, otherwise the redundancy cover is void. There is also a waiting period from when you lose your job to when you can claim benefits, which is typically 28 days.
That means if you bought your policy today, you would have to be safely employed for at least six months, with no indication that your employer is planning to make redundancies, before your policy has value. If you were made redundant after those 6 months, you would have to be out of work for 28 days before you could lodge a claim for redundancy benefits.
Is it too late to get income protection insurance?
No. It's not too late to get income protection insurance. But bear in mind that some providers may have stopped selling new policies or have added coronavirus exclusions to certain waiting periods, so it might take a bit of time to find the ones that do, and the situation is quickly changing.
Of course it may also come in useful at a later date, so if you have been thinking about getting income protection, there's no harm in doing it now.
But be completely open and honest with your insurer; for instance, tell your insurer if you have any international travel plans within the next 12 months, so the company can assess your potential exposure to coronavirus.
What do the insurers say?
LV= says it will consider claims for medically advised self-isolation from any Personal Sick Pay policyholders with a "day one" policy or a "week one" waiting period. "These are highly unusual circumstances, so any decision and payment we make for self-isolation will be outside of the normal terms and conditions," it says.
Zurich says that given the minimum deferred period it offers is four weeks, and the recommended self-isolation period is two weeks, it doesn't anticipate that "this alone should give rise to a claim". However, it adds that "where symptoms are severe, there are complications or underlying or concurrent medical conditions that result in absence beyond four weeks, our normal claim process, assessment and process will apply."
Holloway Friendly Society says it would deal with all existing policyholders' claims if they have a positive coronavirus test and need to stop working, but that it has added a coronavirus exclusion to new applications with a one-, four- or eight-week waiting period.
What are my other options for financial help during COVID-19?
Regardless of whether income protection insurance is right for you, there are several other ways you can seek financial support if you've been adversely impacted by the coronavirus pandemic.
If you're worried about the prospect of unemployment, or if you've already lost your job, you may be able to claim financial hardship and take a break from bills. Some mortgage providers, for example, are offering payment holidays while some banks are offering bigger overdrafts.
Anyone out of work who is aged 18 or over, under state pension age and with less than £16,000 in savings should be eligible to claim Universal Credit.
For more advice on benefits, contact Citizens Advice, and if you need any help with debt, get in touch with StepChange.
We show offers we can track - that's not every product on the market...yet. Unless we've said otherwise, products are in no particular order. The terms "best", "top", "cheap" (and variations of these) aren't ratings, though we always explain what's great about a product when we highlight it. This is subject to our terms of use. When you make major financial decisions, consider getting independent financial advice. Always consider your own circumstances when you compare products so you get what's right for you.