Planned a trip but worried you've bought travel insurance too late?
We answer your coronavirus travel insurance questions.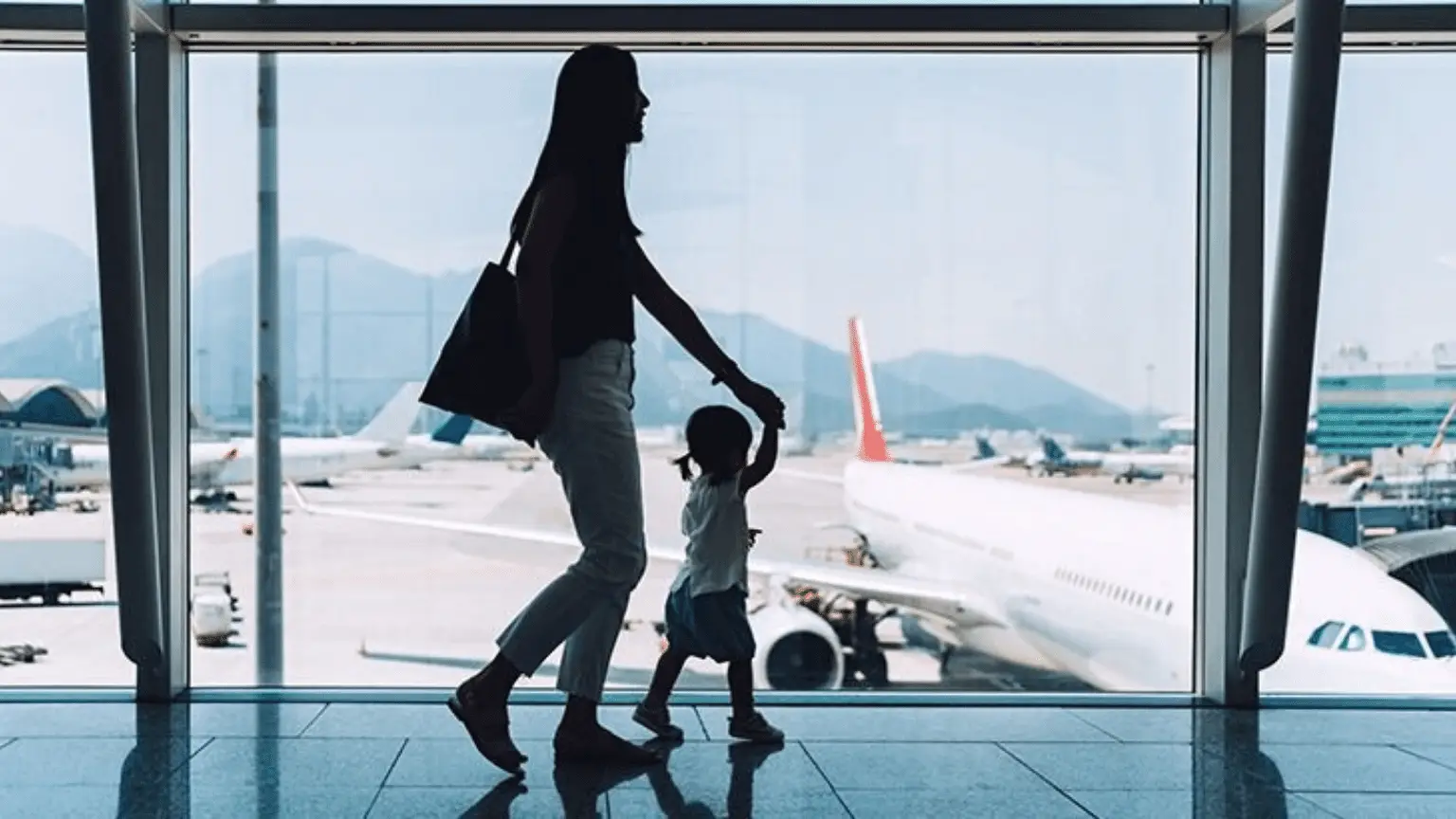 Will my travel insurance cover me?
Most providers won't cover any coronavirus travel insurance claim if you bought a policy after 11 March 2020. This is when the World Health Organization (WHO) officially declared COVID-19 a pandemic.
If you bought insurance before then you might be covered for cancellations and be able to reclaim some expenses. But first see whether your travel service provider will refund you directly or provide an alternative. Travel insurance will only cover you for expenses that you can't get back anywhere else.
What will my insurance cover me for?
Almost all travel insurance providers have now either stopped selling policies or stopped covering coronavirus-related cancellations for any new customers. But if you bought your policy before 11 March you should be covered for cancellation expenses.
This, however, might still depend on what's included in your cover. For example, Aviva has said that if your policy did not include the "travel disruption" add-on before 11 March, you won't be covered for cancellation or returning early. So read your policy documents carefully.
Cover against epidemics and pandemics
The type of cover you get will also depend on how your insurer treats epidemics and pandemics. Some travel insurers automatically exclude cover related to epidemics and pandemics. Some have also changed aspects of existing multi-trip policies.
If your policy does exclude epidemics or pandemics, you should still be covered for claims unrelated to coronavirus. For example, if your luggage was stolen while you were in an infected area, you'd still be covered for that. Similarly, unless stated otherwise, you should still be covered for overseas medical and hospital expenses.
What happens if I've booked accommodation?
You'll probably have to speak to the booking site or third-party provider (like Airbnb) about getting a refund. This really depends on the terms and conditions of the provider you used.
Booking sites, for example, usually have their own terms and conditions. But most advise you to get suitable travel insurance to cover your booking for the property, in case you have to cancel.
Airbnb has said that people may be able to cancel and receive refunds under its "extenuating circumstances policy". See the statement below: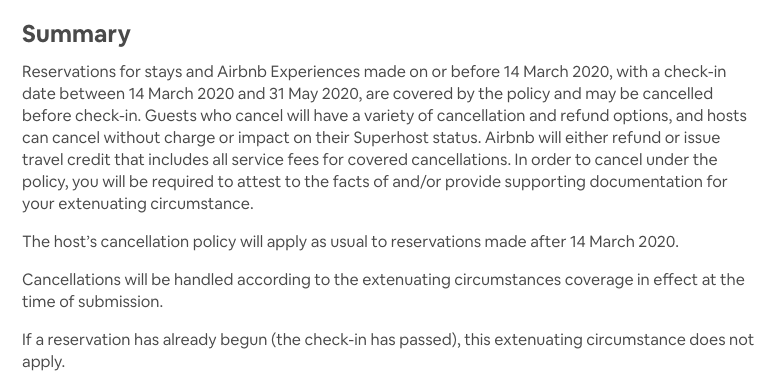 If you paid for your accommodation by credit card, you might be able to get a refund. This is because if the accommodation provider hasn't provided the service, you can request a "chargeback" through your credit card provider.
What if I've booked flights?
If the travel ban was put in place after you booked flights, you will probably be entitled to a refund from the airline itself.
For instance, easyJet has grounded all flights until further notice and is offering refunds or alternative flight transfers. If your Virgin Atlantic flight has been cancelled you can either rebook or request a refund.
If you're travelling with British Airways before 31 May you have the option to cancel your booking and receive a voucher for the same value. You have to use this within 12 months of your original departure date.
If you're waiting for a refund it might take a while, so make sure you get confirmation that it's in progress.
Should I keep planning my holiday?
This is really up to you. For now you need to weigh up whether your trip is really necessary, given that the FCO has advised against all but essential international travel.
No one can be sure just yet when we'll be allowed to go on overseas holidays again. It will depend when the FCO changes its advice, and also when restrictions are lifted in the country you want to visit. Many countries, including Spain, have also introduced a 14-day quarantine period.
But think carefully before you cancel a future trip as the travel advice may change by then. If it does, your policy might not cover you. You also might not be able to get a refund from your airline, travel or accommodation provider.
If you're feeling desperate to plan a trip away for later in the year or next year, make sure you look for places with flexible cancellation policies so you don't lose out on a lot of cash if you do need to cancel. And buy on a credit card that will give you a refund if you do need to cancel.