Cheapest income protection insurance in the UK
Looking for affordable income protection insurance? Find out what you need to do to get a cut-price policy that's right for you.
Income protection insurance will pay out if you're unable to work due to sickness, serious injury or being made redundant. It can be a vital safety-net if the main wage earner is suddenly unable to work; however, the monthly or annual premiums can be pricey.
In this guide we look at which is the cheapest type of income protection insurance, and offer other tips for cutting costs.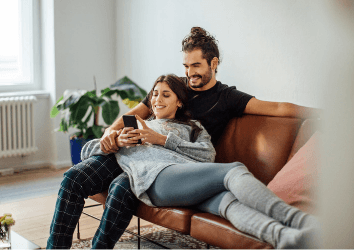 Online income protection quote
Compare online quotes from a range of leading income protection providers.
Get instant quotes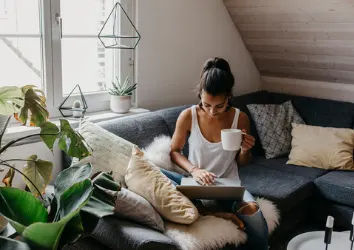 Unemployment cover quote
Complete our form to access personalised information on unemployment cover to suit your particular needs.
Get instant quotes
What is income protection insurance?
Income protection cover is a type of insurance that can help you out financially should you fall sick, suffer an injury or be made redundant.
You pay a monthly premium and should you be put out of work for any of the above reasons, it will help you pay your bills and maintain your standard of living.
So, if you have rent or utilities bills to pay, or debts like a mortgage or credit card bills to cover, income protection insurance can be a life-saver.
What's the cheapest type of policy?
When it comes to income protection insurance you will have to decide whether you want a long-term or short-term policy – shorter deals are generally cheaper.
These more affordable packages are also known as Accident, Sickness and Unemployment (ASU) policies, and they will generally only provide financial help for one or two years.
There are different types of ASUs, with some helping you maintain your lifestyle and paying living expenses.
Meanwhile more specific types such as Payment Protection Insurance (PPI) and Mortgage Payment Protection Insurance (MPPI) help you pay off any debts and your mortgage.
When does it make sense to buy the cheapest income protection insurance?
It makes sense to buy the cheapest income protection insurance possible if you are a low earner, or you're a young person just starting out in your career and unsure if insurance is for you.
Given that long-term policies rarely cover you for involuntary redundancy, you might also take out an ASU if you work in a precarious industry.
However, the insurer won't help out if you knew you were going to be made redundant when you took out the policy. Or if you're fired.
What affects the cost of income protection insurance?
There are a number of factors that make car insurance more expensive for one person than another. These can include:
Age
Your job
Whether you smoke
Family medical history
Current health
Address
How can I lower my income protection insurance rates?
There are a few ways to lower your insurance premiums including:
Choose a longer deferred period. This is the time between you making a claim and receiving an income from the insurer. The longer you make this period, the cheaper your premiums will be.
Shop around. Work out what level of cover you need then use comparison websites and get quotes directly from companies. This way you can see who really has the cheapest deal out there.
Choose the right type of policy. Your work might have a group income protection policy in place; if so you should check if that will give you the cover you need.
Choose the right level of protection. Work out how much you and your family would need to be covered for should you suddenly stop earning. If you don't need the maximum level of cover, there's no need to pay higher premiums for it.
Stop smoking. While easier said than done, if you can bin the habit you'll be considered a non-smoker by insurance companies after 12 months, which will mean cheaper premiums.
Use an insurance broker. Consider seeking advice from an independent financial adviser or specialist broker. They might charge a fee, but they can help you work out which policy you should get, and help you lower costs.
Frequently asked questions
---
The offers compared on this page are chosen from a range of products we can track; we don't cover every product on the market...yet. Unless we've indicated otherwise, products are shown in no particular order or ranking. The terms "best", "top", "cheap" (and variations), aren't product ratings, although we always explain what's great about a product when we highlight it; this is
subject to our terms of use
. When making a big financial decision, it's wise to consider getting independent financial advice, and always consider your own financial circumstances when comparing products so you get what's right for you.
More guides on Finder