Cash ISA subscriptions fall as savers turn to stocks and shares ISAs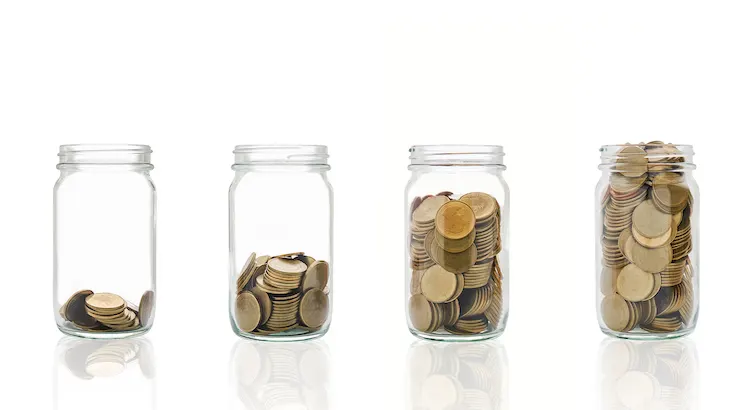 Less people are relying on cash ISAs for their savings as interest rates keep decreasing.
Almost 700,000 savers less had a cash ISA in the 2017-18 financial year than in the year before, official figures from HMRC (Her Majesty's Revenue and Customs) reveal.
In the same period of time, stock and shares ISA subscriptions increased by almost 250,000, suggesting that savers may be turning to them because of the low returns offered by cash ISAs.
ISAs allow you to keep all the interest you earn from your savings, without taxing them as it would happen with a regular savings account. However, while cash ISAs basically work just like any savings accounts, with stocks and shares ISAs, you're actively investing your money, which allows for potentially higher returns (and risks).
Stocks and shares ISAs are becoming more popular thanks to relatively new providers such as Nutmeg and Moneyfarm, while cash ISAs are often being withdrawn or having their rates cut.
Since the beginning of the new financial year on 6 April, five cash ISAs have been withdrawn from the market and nine have had their rates cut according to rate tracker Moneyfacts. Short-term ISAs have been hit the hardest, and the top rate you can get for a one-year fixed cash ISAs is currently 1.71%.
Moneyfacts suggested that small providers, who are usually the ones with the top deals, may have been unable to cope with the amount of cash they were getting, thus prompting the wave of withdrawals.
HMRC figures also showed that stocks and shares ISAs tend to be preferred by people with higher incomes, and that the portion of savings being kept in cash ISAs is also dropping – 57.5% of all amounts subscribed to adult ISAs was kept in cash ISAs in 2017-18, an 8% loss on the previous year (63.6%).