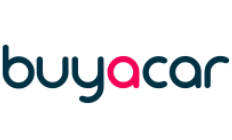 BuyaCar review October 2021
BuyaCar promises to take the hassle out of the car-buying process.
What is BuyaCar?
As the name suggests, BuyaCar is a service that aims to make the process of buying a car easier. It lets you find a car through recognised dealers, helps organise your car finance, and even gets the vehicle delivered to your door. It was founded in 2002 and is part of Dennis, the company that owns Auto Express and Carbuyer.
How does it work?
If you're looking to buy a car, you can use the BuyaCar website to search for thousands of new and used vehicles from partnered dealers. Once you've chosen a car, BuyaCar will then take you through the financing process, which means you won't have to negotiate your loan with the dealer or finance provider.
You'll first need to choose the size of your deposit, and then select the finance option that best suits your needs, including hire purchase, personal contract purchase or leasing.
You can also trade in a car if it's under 10 years old and has done less than 85,000 miles.
Once you have agreed a finance option, BuyaCar will arrange for the vehicle to be delivered to your residence, in return for a fee. If you're buying a factory-built car, you may need to wait around 8-10 weeks for your car to be delivered.
Warning: late repayments can cause you serious money problems. See our debt help guides.
What types of finance can BuyaCar provide?
A hire purchase contract lets you repay the total cost of your car over an agreed term using regular monthly payments. Once you've finished making your payments, the car is yours.
Personal contract purchase offers smaller monthly repayments than hire purchase, but requires you to make what is called a balloon payment at the end of your finance term in order to take ownership of the car.
Car leasing is a long-term form of car rental that gives you access to the vehicle of your choice in return for regular payments, but does not give you ownership of the vehicle. Once your lease period ends, you simply return the car to the dealer.
How much will I pay?
This will depend on the make and model of the car you buy, as well as the type of finance you get. BuyaCar receives a small margin from each car sold on its platform, and there are a couple of fees and charges you may need to pay.
You can choose to return the vehicle before you have finished paying it off, but may need to pay a settlement fee and will not take ownership of the car. If you choose to organise your own finance option, you will need to pay a £99 fee.
What criteria must I meet?
You'll need to provide a copy of your UK driving licence, and another proof of address and proof of signature in order to get finance through BuyaCar, but there is no specific lending criteria that you'll need to meet.
Pros and cons
Large choice of vehicles
Easy financing process
Frequently asked questions
We show offers we can track - that's not every product on the market...yet. Unless we've said otherwise, products are in no particular order. The terms "best", "top", "cheap" (and variations of these) aren't ratings, though we always explain what's great about a product when we highlight it. This is subject to our
terms of use
. When you make major financial decisions, consider getting independent financial advice. Always consider your own circumstances when you compare products so you get what's right for you.