Yorkshire Bank business loans review
Yorkshire Bank offers a wide range of loans that could take your company to the next level. We explain the key features.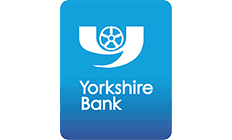 Founded in 1859 by Colonel Edward Akroyd, Yorkshire Bank says it believes that a flourishing economy helps individuals and enriches society. The bank offers a range of flexible business loans and financial support to help you start or expand your business.
Do you run a new business that needs investment? Or does your company need a bit of help to develop? Either way, Yorkshire Bank says it can help. It offers various types and sizes of business loan to suit your company's needs.
How can we help?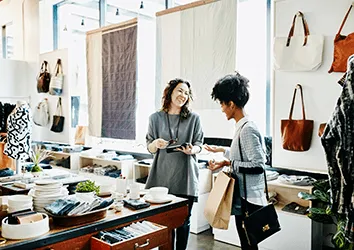 Compare loan rates
Get live, personalised quotes from a large panel of lenders through our partner Funding Options.
Compare now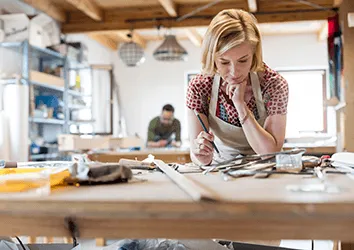 Invoice financing
Unlock the value in your invoices today to access the funding your business needs to move forward.
Get quick quotes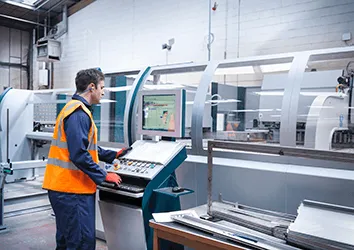 Asset financing
Borrow against equipment or property to accelerate your company's growth.
Get quick quotes
Yorkshire Bank loan options
Online Business Loan. This allows you to borrow small to medium sums of money for a period of 6 to 60 months. Yorkshire Bank doesn't charge for lump sum repayments, or repaying the entire balance early.
Flexible Business Loan. This lets you to choose your own payment plan to suit your business's income. There are no early repayment charges and your payments can be structured around seasonal fluctuations.
Business Loan. If you need extra capital to grow your company then this is a good option. It's available for up to 15 years on a variable-rate deal and 5 years on a fixed-rate deal.
Term Loan. This is a loan that's designed to cover your business during a specific period of growth and development. You can use it to invest in your operations, finance your assets, or even buy new premises.
Business Investment Loan. Specifically designed to help you buy assets or premises, or even to acquire other businesses.
Enterprise Finance Guarantee. This loan is 75% guaranteed by the Department for Business, Energy, and Industrial Strategy. It's open to businesses with an annual turnover of up to £41 million.
Key features of Yorkshire Bank business loans at a glance
Loan duration. Different loans options have payment lengths that span between 6 months and 15 years.
Security. Yorkshire Bank offers secured business loans, and you can use any asset as security to cover the debt in the event you can't make your repayments. However, if you use your home, it could be repossessed.
Fixed monthly repayments. Most loans offer fixed repayment options. This means that your company can budget its loan repayments into its annual financials.
Option to take a repayment holiday. This is possible with a Yorkshire Bank Flexible Business Loan but you will still accrue interest during this period.
Quick decision. Available with the Online Business Loan. You will be notified within 48 hours. This is unspecified with other loans.
Repay your loan early at any time. This can be done on the Flexible Business Loan. This is unspecified with other loans.
Depending on the business loan in question, Yorkshire Bank offers fixed interest rate deals and variable interest rate deals. To find out more about its business loans, and to see side by side comparisons go to the Yorkshire Bank website.
Am I eligible for a Yorkshire Bank business loan?
You should only apply for a Yorkshire Bank business loan if you're certain you can meet the repayment terms, and you meet the following criteria:
Be a private limited company that was incorporated in the UK (excluding Northern Ireland, Channel Islands and Isle of Man)
Have been trading for at least a year
Turnover of up to £41 million
Criteria you must meet:
UK resident (excluding Northern Ireland, Channel Islands and Isle of Man)
Over 18 and be a director of the company
Sign as a personal guarantor
Be an authorised signatory on the company's bank account
Not have been bankrupt within the previous six years
Have had no court judgements or decrees for the previous three years.
How can I apply?
If you'd like to get a Yorkshire Bank Online Business Loan, apply here. You'll need to provide proof of the following:
limited company number
your previous 5 VAT returns or 12 months of bank statements
We show offers we can track - that's not every product on the market...yet. Unless we've said otherwise, products are in no particular order. The terms "best", "top", "cheap" (and variations of these) aren't ratings, though we always explain what's great about a product when we highlight it. This is subject to our terms of use. When you make major financial decisions, consider getting independent financial advice. Always consider your own circumstances when you compare products so you get what's right for you.
Read more on this topic