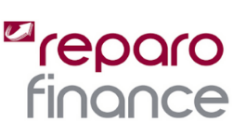 Reparo Finance business loans
Reparo Finance and its sister company Fast Track Business Finance offer flexible loans for startups and SMEs.
Reparo Finance is an independently-owned direct lender (not a broker), authorised and regulated by the Financial Conduct Authority (FCA), specialising in business loans for SMEs that may find it difficult to get credit from mainstream banks.
While Reparo Finance requires assets for security on its loans, its sister company Fast Track Business Finance offers short term loans based solely on your ability to repay.
Key features of a business loan with Reparo Finance
Fast decisions. Reparo states that it typically makes decisions within 48 hours.
Security required. The loan must not exceed 70% of the value of your security asset and if you fail to repay the loan, your asset will be at risk.
Repay in up to 24 months. Choose a repayment term to suit your business. You must be able to demonstrate that you can afford to pay back the loan in this timeframe.
No early repayment penalty. Save interest by paying the loan back early if you can afford to do so.
Is my business eligible?
You should only apply for a business loan from Reparo Finance if you're certain you can meet the repayment terms. You must also:
Be aged over 18
Be a UK-based startup or SME
Be able to demonstrate how you will pay the loan back
Own assets a loan can be secured against, which can also be independently valued
Have a reasonable credit history
The interest rate you're offered will mostly depend on the value of your security asset, but the performance of your business and its credit rating will also be considered. The interest rate offered may differ from any advertised "Representative APR".
How can I apply?
Use the contact form on the Reparo Finance website to send basic details about you, your business and why you need the loan.
There is the option to upload files that include more detailed information such as a business plan or any supporting documentation.
An adviser will then call you to talk through your options.
Get tailored loan quotes from Love Finance
Save time by checking eligibility with multiple lenders and get quotes.
Frequently asked questions
We show offers we can track - that's not every product on the market...yet. Unless we've said otherwise, products are in no particular order. The terms "best", "top", "cheap" (and variations of these) aren't ratings, though we always explain what's great about a product when we highlight it. This is subject to our
terms of use
. When you make major financial decisions, consider getting independent financial advice. Always consider your own circumstances when you compare products so you get what's right for you.