IGF business finance
Independent Growth Finance (IGF) specialises in freeing up working capital to enable SMEs with a turnover of £1 million to £100 million to grow their business.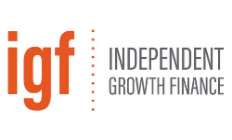 IGF is a direct lender (not a broker) founded in 1997 with the aim of helping SMEs to fulfil their ambitions by unlocking cash flow. With offices in Redhill, Manchester and Birmingham, it offers a wide range of business funding from asset-based funding and invoice finance through to commercial loans.
If you need to release cash to get your business to the next level or just to make ends meet in the short term, IGF could help with fast and hassle-free business funding.
How can we help?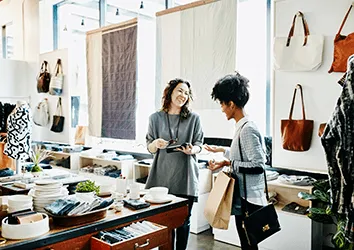 Compare loan rates
Get live, personalised quotes from a large panel of lenders through our partner Funding Options.
Compare now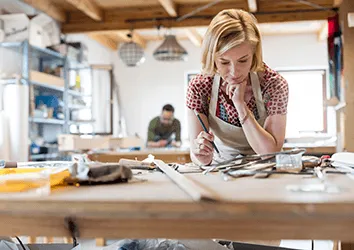 Invoice financing
Unlock the value in your invoices today to access the funding your business needs to move forward.
Get quick quotes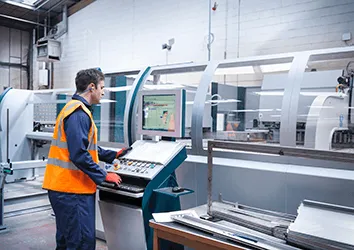 Asset financing
Borrow against equipment or property to accelerate your company's growth.
Get quick quotes
IGF offers a wide range of funding options to SMEs, including invoice and asset finance.
Invoice finance
Invoice finance offers your business an immediate supply of cash that is directly linked to your sales. IGF converts the value of your unpaid invoices into ready working capital.
This enables your business to get instant access to the cash you've earned when normally you'd have to wait 30, 60 or even 90 days for debtors to settle invoices and for the money to appear in your bank account.
Options for invoice finance
Factoring. IGF will chase up your invoices for you. This can free you up to concentrate on gaining new business.
Invoice discounting. You continue to deal with your customers, so you retain control over your relationships.
Benefits of invoice finance with IGF
Access to instant cash. Unlock up to 90% of the cash tied up in your invoices to fund growth.
Confidential option. There is no need for your customers to know that you are using invoice finance.
Early payment discounts. If your customers pay early, you can receive a discount on your fee with IGF.
Fast payment. Receive the cash within 24 hours of your application being approved.
Is my business eligible for invoice finance with IGF?
Before you take funding from IGF, you must ensure you can afford the attached fee. You must also meet the following criteria:
Have experienced management teams and established systems.
Provide a service or product on credit and raise invoices.
Have a turnover of between £1 million and £100 million.
Further eligibility requirements vary depending on the funding option you choose.
Asset-based funding
You can generate a higher level of funding for your business by unlocking the value of your combined assets. This includes your debtors, inventory, plant and machinery, and property. Businesses usually choose this option for strategic reasons such as expansion plans, funding an acquisition or a management buy-out.
Asset-based funding options
Invoice discounting. This is a revolving funding line that enables you to release working capital through a substantial initial cash injection. IGF can supplement invoice discounting with funding against additional assets. You can receive up to 90% of the value of your sales ledger.
Inventory. With IGF, you can also use your inventory (stock) as security for part of your asset-based lending. IGF will advance up to 85% of the value of your inventory on a revolving basis. The funding that is available goes up and down in line with your stock levels. This can be useful to a business that has seasonal trading fluctuations or that carries high values of stock to cover customer needs.
Benefits of asset-based funding with IGF
Maximises your level of funding. Borrow up to the maximum amount tied up in your business assets.
Ideal for growth, acquisitions and management buyouts. Free up cash for strategic reasons.
Is my business eligible for asset finance with IGF?
To be accepted for asset finance with IGF, you must be able to show you can afford the attached fee. You must also meet the following criteria:
Have an annual turnover of between £1 million and £100 million.
Have financially valuable assets attached to your business.
Additional eligibility requirements will also apply, depending on the funding option you choose.
The costs you pay to IGF will vary depending on factors such as the type and amount of funding you apply for, the cash flow of your business and its credit rating.
How do I apply for funding with IGF?
With IGF, there is no online application process. You need to call or email the team and explain what your business requirements are.
An IGF advisor will meet you at your business premises.
You'll be given a decision on funding within a few days.
Once you've been approved, you could have the money in your bank account on the same working day.
Frequently asked questions
We show offers we can track - that's not every product on the market...yet. Unless we've said otherwise, products are in no particular order. The terms "best", "top", "cheap" (and variations of these) aren't ratings, though we always explain what's great about a product when we highlight it. This is subject to our terms of use. When you make major financial decisions, consider getting independent financial advice. Always consider your own circumstances when you compare products so you get what's right for you.
Read more on this topic