Funding Xchange business loans review
Funding Xchange is an online marketplace for businesses to submit loan applications. Here's our pick of the business loans available from this company.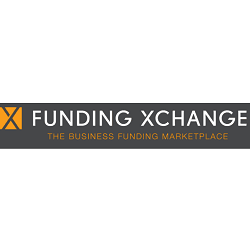 Applications to Funding Xchange are read by an international pool of investors who will then choose whether or not to provide funding. Funding Xchange believes that the right funding will vary depending on the size of your business. As a result, it recommends specific options for businesses of different sizes.
Funding Xchange was founded in 2014 to help business owners – and charities and social enterprises – secure funding on their own terms. The platform says it recognises how difficult it can be not only to find the right funding for your company. The business lending marketplace aims to:
make access to business finance easier and simpler via a single funding request
source the entire lending market to provide the best possible quotes
always be impartial and transparent
be completely free of cost to the businesses that use their website
Do you need funding to take help your business grow, but would like to try alternative sources of finance? If so, consider Funding Xchange. In the online marketplace, you can pitch your loan application to an online community of approved lenders and then select the offers which best suit you and your business.
How can we help?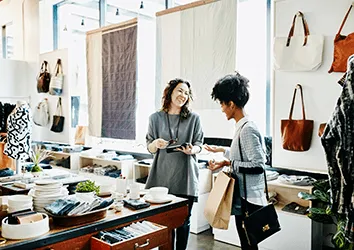 Compare loan rates
Get live, personalised quotes from a large panel of lenders through our partner Funding Options.
Compare now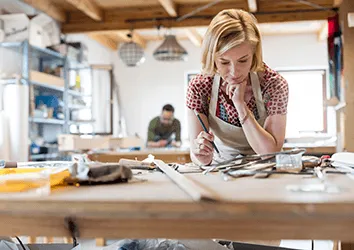 Invoice financing
Unlock the value in your invoices today to access the funding your business needs to move forward.
Get quick quotes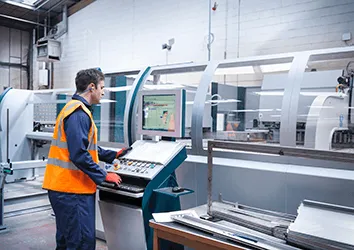 Asset financing
Borrow against equipment or property to accelerate your company's growth.
Get quick quotes
How do Funding Xchange's Business Loans work?
Fast Business Cash. This is a quick way of enhancing your company's cash flow. It has a fast turnaround but a short repayment term and is best used for covering short-term needs like unpaid invoices. This is suitable for many kinds of businesses even those with blemishes on their credit history.
Flexible Line of Credit. This gives you access to large amounts of money when you need it. If your business needs fast cash to refill its inventory or buy a new premises then this is a good option. It functions as a flexible loan so you can continually pay in and withdraw money like a bank overdraft.
Invoice Finance. Invoice financing addresses the delay when clients don't pay on time by offering you up to 98% of the price of your unpaid invoices to keep your business ticking over until you're paid. You can get your money within 24 hours.
Merchant Funding. This gives you advances on your projected credit and debit card sales. It's best used for businesses that serve the public either in person or online via card terminals and that have visibility of future payments.
Responsible Finance. This is a loan for charities, community organisations, non-profit businesses and social enterprises that can't get funding from traditional sources. It can be used to finance a wide range of businesses and problems.
Unsecured Business Loan. This is a loan that doesn't require any equipment or property to be used as security for the money. It's provided by many lenders that will want to know exactly what you're using the money for and how it will boost your business. This is best used for businesses that are established and making money.
Secured Business Loan. If you want to make a significant investments, this might be the right loan for you. It allows you to place an asset down against the funds you receive. You should receive between 80% to 100% of the asset.
Key features of Funding Xchange's business loans
Loan duration. The duration of their loans range from 3 months up to 25 years.
Security. It offers both secured and unsecured business loans. Your home or other important assets may be used as security for a secured loan and could be repossessed in the event of you not being able to make your payments.
Fixed monthly repayments. Fixed monthly payments are available with unsecured business loans but it's unclear whether or not this applies to other loans. Please contact the lender directly for more information.
Option to take a repayment holiday. Repayment holidays aren't mentioned on the website, so ask the lender directly.
Decision time. Once you've made an application, you should receive a decision within a week.
Repaying early. There may be certain penalty fees when repaying your loan early.
Quick access to funds. One thing that separates Funding Xchange from its competitors is that it allows you to set when you would like to receive your money while filling in your application.
Set-up fees. Depending on the loan in question there may be a set-up fee.
Preferential rates for existing customers. This doesn't apply.
Am I eligible for a Funding Xchange business loan?
You should only apply for a Funding Xchange business loan if you're certain you can meet the repayment terms, plus you meet its lending criteria. These vary from one lender to another, so contact Funding Xchange directly to check.
How can I apply?
To apply for a loan with Funding Xchange call 020 3695 9206 within office hours or apply via the site.
We show offers we can track - that's not every product on the market...yet. Unless we've said otherwise, products are in no particular order. The terms "best", "top", "cheap" (and variations of these) aren't ratings, though we always explain what's great about a product when we highlight it. This is subject to our terms of use. When you make major financial decisions, consider getting independent financial advice. Always consider your own circumstances when you compare products so you get what's right for you.
Read more on this topic