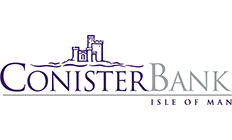 Conister Bank business loans
Originally hailing from the Isle of Man, Conister Bank offers bespoke business loans to SMEs across England and Wales.
Founded on the Isle of Man in 1935 (initially as a car loan provider) Conister Bank is a direct lender, authorised and regulated by the Financial Conduct Authority, offering business loans to SMEs based on the Isle of Man and across England and Wales. It is wholly-owned by Manx Financial Group PLC (MFX), which is listed on London's AIM market.
It's not possible to apply online for a Conister Bank business finance product, but you can phone or email to arrange a chat with a personal adviser.
Loan options
Conister Bank prides itself on not having any off-the-shelf loan options or specific products. Rather than taking a "computer says no" approach, it underwrites each loan individually, which theoretically allows it to take the time to really understand your business. If you've been turned down for credit by the mainstream banks before because of a lack of assets for security or long-term accounts, Conister Bank could be worth a look.
As well as traditional business loans, Conister Bank offers a range of business finance services that includes:
Retail finance (allowing businesses to offer customers a credit facility to help with the sale of larger items)
Commercial asset finance
Agriculture Finance (including asset, fertiliser and livestock finance)
Key features of a Conister Bank business loan
Individual decisions. Conister Bank says it prides itself on delivering a personal service. An adviser will create a tailored loan to suit the needs of your business.
No online account management. At the time of writing, it's not possible to apply through the website or track the progress of your loan online. Conister Bank prefers to meet you personally and talk over your loan over the phone. You'll need to decide if this more traditional approach is right for you and your business.
No need to be an existing customer. Conister Bank does not require you to have a current account with it to be considered for a business loan.
No upfront fees. Conister Bank offers transparent interest rates with no application fee.
The interest rate you are offered will depend on factors like the amount you apply for, the term of the loan, the performance of your business and its credit rating. This may differ from the advertised "Representative APR".
Am I eligible for a Conister Bank business loan?
You should only apply for a Conister Bank business loan if you're certain you can meet the repayment terms. You must also:
Be aged 18 or over.
Require the loan for business use.
Be based in England and Wales (including the Isle of Man).
How can I apply?
At the time of writing, it's not possible to apply online. However, you can request a callback through an online form. You can then talk through your loan options with an adviser.
Get tailored loan quotes from Love Finance
Save time by checking eligibility with multiple lenders and get quotes.
Frequently asked questions
We show offers we can track - that's not every product on the market...yet. Unless we've said otherwise, products are in no particular order. The terms "best", "top", "cheap" (and variations of these) aren't ratings, though we always explain what's great about a product when we highlight it. This is subject to our
terms of use
. When you make major financial decisions, consider getting independent financial advice. Always consider your own circumstances when you compare products so you get what's right for you.