Clydesdale business loans review
It might be small but that doesn't mean Clydesdale should be overlooked. Find out more about Clydesdale business loans.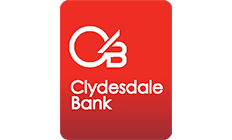 Clydesdale was founded in Glasgow in 1838, and is one of the three main Scottish banks.
Starting a new business, or ready to expand a current one, but worried about your funds? Clydesdale offers both flexible and fixed business loans to help give you that leg up. It's straightforward to apply via the bank's website.
How can we help?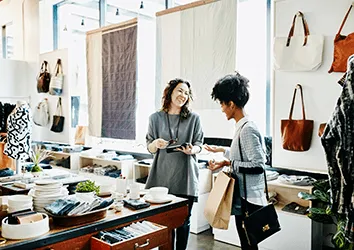 Compare loan rates
Get live, personalised quotes from a large panel of lenders through our partner Funding Options.
Compare now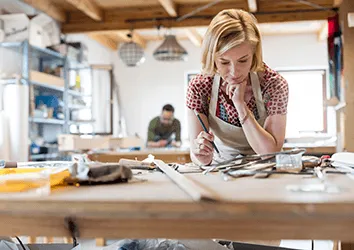 Invoice financing
Unlock the value in your invoices today to access the funding your business needs to move forward.
Get quick quotes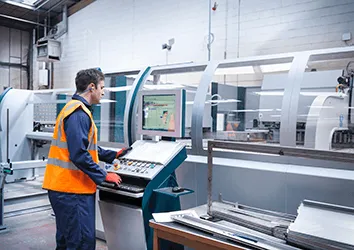 Asset financing
Borrow against equipment or property to accelerate your company's growth.
Get quick quotes
Clydesdale loan options
Flexible Business Loan
With a flexible loan, you can vary your repayments to suit the needs of you, your business and your trade. The benefits of this loan include:
Low initial repayment option (this may lead to higher repayments later on)
Personal attention from a relationship manager
Option to overpay and redraw funds later
Capital repayment holidays
Business Loan
Clydesdale's Business Loan is designed to help you and your business out in times of need by providing access to funding. Benefits of this loan include:
Option of a fixed or variable interest rate, or a mix of both
Loan terms between 5 and 15 years
Key features of Clydesdale personal loans at a glance
Clydesdale offers a selection of business loans. It is helpful to familiarise yourself with each loan's features to help you decide which one is right for you.
Loan durations. A minimum term of 1 year and a maximum term of 15 years.
Loan amounts. You can borrow over £25,000, with the maximum amount negotiable on a Flexible Business Loan. You can borrow between £25,001 and £10,000,000 with a regular Business Loan.
Security. Security may be required, such as your property, in order to recover any debt if you fall behind on your repayments. It could be repossessed if you fail to make your payments.
Monthly repayments. Option to select your preferred repayment pattern with a Flexible Business Loan. Option of a fixed or variable interest rate or a mix of both with a standard Business Loan.
Option to take a repayment holiday. With this loan you are eligible to take capital repayment holidays, however, this will increase the amount of money you will owe as interest still builds.
Quick decision. You will get a quick decision about whether or not you are eligible for a Business Loan.
Quick access to funds. You will receive your funds upfront once your application has been accepted.
Set-up fees. An arrangement fee may apply.
Option to repay your loan early. Clydesdale charges early repayment fees if you pay your loan too early. You could incur a charge equivalent to 2 months' interest.
If you opt for a fixed-rate loan, interest rates are fixed for the duration of your repayment. The interest rates will depend on factors such as how much you borrow and for how long, as well as your credit rating and your income. It may differ from the advertised representative APR.
If you opt for a variable-rate loan, the interest rates may not be the same every month and will instead match the market rate.
Am I eligible for a Clydesdale business loan?
You should only apply for a Clydesdale business loan if you are certain that you can meet the repayment terms. You must also meet the following criteria:
Over the age of 18
UK resident for at least 3 years
Hold a good credit rating without a history of county court judgments or bankruptcy
Have a UK-based business
For more details about Clydesdale criteria, visit a branch or contact the bank directly.
How can I apply?
If you would like to take out a business loan with Clydesdale, you can apply via the website.
You can fill in the business lending form online, in which you will need to provide your personal and business details.
You will need to provide proof of the following:
Your ID
Your address details for the past three years
Your business accounts
Alternative sources of funding
Government loan schemes. The government offer startup loans for new businesses, with borrowing amounts ranging from £500 to £25,000. There are criteria that you will have to meet to be eligible for this loan, such as being over the age of 18 and a UK resident, and having a business that has been trading for less than 24 months. For more details about the government loan, visit www.gov.uk/apply-start-up-loan.
Business overdraft. A quick solution would be to contact your bank and apply for an overdraft for your business account, or increase an overdraft you already have. However, this should only be a short-term solution, and it is important to recognise that interest rates on overdrafts can be quite high.
Business credit card. Business credit cards are worth considering, depending on the amount, as you can spread the cost of any purchases over an extended period of time.
Frequently asked questions
We show offers we can track - that's not every product on the market...yet. Unless we've said otherwise, products are in no particular order. The terms "best", "top", "cheap" (and variations of these) aren't ratings, though we always explain what's great about a product when we highlight it. This is subject to our terms of use. When you make major financial decisions, consider getting independent financial advice. Always consider your own circumstances when you compare products so you get what's right for you.
Read more on this topic