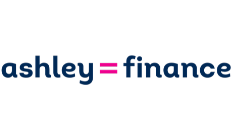 Ashley Finance business loans review
Ashley Finance offers a range of loans to small and medium-sized businesses. With an approval rate of over 90%, it can help in some cases where other lenders can't. It considers applications from startups, phoenix companies, seasonal and online businesses, and those with a weak credit history.
Ashley Finance is a direct lender not a broker.
Launched in 1993, Ashley Finance has helped hundreds of small and medium-sized enterprise (SME) owners to get funding to grow their business. With headquarters in Manchester, it lends to companies based in England, Wales and Scotland.
Ashley Finance offers seven different loan products, including short- and long-term borrowing, releasing cash against invoices, paying suppliers and bridging financial gaps.
Whether you've just started a new business or you need a cash boost to get it to the next level, Ashley Finance could help. It's straightforward to apply online via the Ashley Finance website.
Ashley Finance loan options
Ashley Finance provides a range of business loans to suit the size, performance and individual needs of your business.
Invoice Finance Release funds from unpaid invoices to ease your cashflow. Ashley Finance will lend up to 90% of the invoice and chase the payment for you.
Business Loan. Borrow £7,000 to £150,000 over 6 to 24 months for any purpose. It could be used to grow your business, pay a VAT bill or assist with cashflow.
Bridging Finance. A short-term loan of up to £2 million over 1 to 18 months that "bridges the gap". This could give you the funding to buy, lease or refurbish commercial property. Your business must be based in England or Wales and it helps if you're a homeowner.
Supplier Finance. This can help you to take on larger orders. Ashley Finance will pay your supplier upfront and recoup the money once you've raised and delivered the customer invoice.
Single Invoice Finance. This can take the strain off your cashflow when you have funds tied up in a large, one-off invoice or are waiting for a customer to pay. You will need to be based in England or Wales and preferably be a homeowner. Approval is based more on the creditworthiness of your customer than on your own credit score.
Factor Plus. Repay via an ongoing invoice finance facility or by direct debit. You can top up your loan if you need to. You must be based in England or Wales and your business must sell on credit terms.
Asset Finance Source the equipment or machinery your business needs without having to pay the big upfront costs. Ashley Finance will fund assets worth £5,000 to £500,000. This type of funding is available to limited companies, partnerships and sole traders.
Key features of Ashley Finance business loans at a glance
Loan options. With 7 loan types, you can choose the right one to suit the individual needs of your business.
Top-up funding. Once your loan has been approved, you can contact Ashley Finance at any time and add additional funding.
Improve your credit score. Once you have made several successful repayments, this will have a positive impact on your credit score.
Repay weekly. For traditional business loans, pay a set amount each week by direct debit.
Repay your loan early at any time. Ashley Finance will not charge you for settling your loan early.
No hidden fees. Ashley Finance will not charge you for taking out a loan or if you are late with a payment.
Interest rates are fixed for the duration of your repayment period. However, the rate you're offered will depend on factors like the amount you apply for, the term of the loan, the performance of your business and its credit rating. This may differ from the advertised "representative APR".
Am I eligible for an Ashley Finance business loan?
You should only apply for an Ashley Finance business loan if you're certain you can meet the repayment terms. You must also:
Be based in England, Wales or Scotland (several of the loan products are only available to businesses in England and Wales)
Have been trading for a minimum of 3 months
Be willing to provide a personal guarantee
For limited companies or LLPs your minimum turnover must be over £85,000. For sole traders or partnerships, the minimum is £250,001.
How can I apply?
When you contact Ashley Finance by phone or through the website, a member of the team will contact you to talk in more detail about your business needs. You will then be sent a short application form and be asked to provide any necessary supporting documents.
Once Ashley Finance has received the required documentation, you will be given some quotations. Select the one that works for you and your business, then sign the no-obligation offer letter.
Ashley Finance will review your file and make a quick decision on your application. Once approved, you will be sent the legal documents to sign and return.
The funds will be released into your account usually within 24 hours.
Alternative sources of funding
There are several types of business loans out there. The right one for your business will depend on how much you need, what you need the funds for, and how long you want to borrow for. You should consider your options carefully before taking out a business loan.
Government startup loans.If you have a new business, you could borrow up to £25,000 at a low interest rate. You may also be eligible for a government grant.
Bank loans. Banks and building societies can lend you up to £250,000 over a term of 1 to 15 years. These loans are usually unsecured.
Short-term loans.These are offered over a few weeks or months and typically come with a higher interest rate than other types of borrowing. You could get a loan of up to £200,000.
Peer-to peer-loans.This is when your business borrows money from investors instead of from a financial institution. You could get a loan of up to £1 million.
Cash-advance loans.This option allows you to borrow money against your company's future debit or credit card sales. You will pay a set fee rather than an interest rate.
How can we help?
Compare loan rates
Get live, personalised quotes on unsecured or secured loans from a large panel of lenders through our partner Love Finance.
Get quotes
Invoice financing
Unlock the value in your invoices today to access the funding your business needs to move forward.
Asset financing
Borrow against equipment or property to accelerate your company's growth.
Get tailored loan quotes from Love Finance
Save time by checking eligibility with multiple lenders and get quotes.
Frequently asked questions
We show offers we can track - that's not every product on the market...yet. Unless we've said otherwise, products are in no particular order. The terms "best", "top", "cheap" (and variations of these) aren't ratings, though we always explain what's great about a product when we highlight it. This is subject to our
terms of use
. When you make major financial decisions, consider getting independent financial advice. Always consider your own circumstances when you compare products so you get what's right for you.