Amplifi Capital business loans
Amplifi Capital provides fast and transparent loans of £3,500 to £100,000 to small businesses that accept debit or credit card payments. Automated repayments are taken directly from your card sales daily.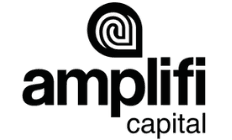 Amplifi Capital's business model is a little different, with its loan product sitting somewhere between a fixed-rate unsecured business loan and a merchant cash advance. You'll get a lump sum upfront, then repay it in daily chunks over a pre-arranged period. Repayments are taken automatically at the point of sale, so you need to be happy that you take enough in card sales each day to cover the repayment.
It's fast and straightforward to apply at the Amplifi Capital website, and an adviser is on hand to guide you through the process.
Amplifi Capital is a direct lender (not a broker) and a wholly-owned subsidiary of AMP Credit Technologies. It is regulated by the Financial Conduct Authority (FCA).
Key features of an Amplifi Capital business loan:
Borrow £3,500 to £100,000. Choose a loan amount to suit the size and requirements of your business.
Repay over 3, 6, 9 or 12 months. Spread your repayments over a term that suits you and your business.
Daily repayments. Rather than paying larger lump sums each month, Amplifi Capital takes automated daily payments directly from your card sales. The amount taken will be the same every day so you need to ensure you have enough cash flow to meet the repayments.
Unsecured. You do not need to provide any collateral to secure your loan.
Decision within 2 days. Amplifi Capital uses "pioneering credit technologies" so you can expect a decision within two days of your application.
No fees. You will not be charged administration fees or late payment charges.
Option to renew. Once you have paid back your loan in full, you are eligible to apply for a renewal.
The interest rate you are offered will depend on factors like the amount you apply for, the term of the loan, the performance of your business and its credit rating. This may differ from the advertised "Representative APR".
Am I eligible for an Amplifi Capital business loan?
You should only apply for an Amplifi Capital business loan if you're certain you can meet the repayment terms. You must also:
Be aged 18 or over.
Require the loan for business use.
Have a business that accepts debit and credit card payments.
How can I apply?
Simply fill out the step-by-step online application form at the Amplifi Capital website with some details about yourself and your small business. If you need help, an adviser is on hand to help guide you.
You can expect to receive a decision within two working days.
Repayments will be taken daily, directly from your card sales.
Once you have paid off your loan, you have the opportunity to renew.
Frequently asked questions
We show offers we can track - that's not every product on the market...yet. Unless we've said otherwise, products are in no particular order. The terms "best", "top", "cheap" (and variations of these) aren't ratings, though we always explain what's great about a product when we highlight it. This is subject to our terms of use. When you make major financial decisions, consider getting independent financial advice. Always consider your own circumstances when you compare products so you get what's right for you.
Read more on this topic