Amigo business loans review
Amigo specialises in business loans of £500 to £10,000 over 12 to 60 months for self-employed customers who have a poor or limited credit history. Unlike many lenders which use credit scores to make a decision, Amigo will ask only for a guarantor.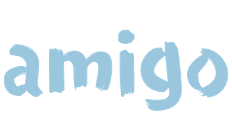 Amigo is a direct lender not a broker.
Founded in 2005, Amigo is the UK's first guarantor loans company. By using the guarantor system, it is able to offer funding to self-employed customers who may be refused a business loan that is based solely on credit scores.
High-street lenders can have strict guidelines when it comes to self-employed borrowers. Many ask for two or three years' worth of tax statements or company accounts, signed by an accountant. If you're new to business, this could be very difficult – even more so if your credit score isn't great. This is when Amigo could be a good option for you.
However, Amigo does charge higher interest rates than many in this market and its guarantor model won't be right for everyone. If your business has a proven track record and you've been deemed by the banks or high-street lenders as creditworthy in the past, then you should be able to find a cheaper option elsewhere.
If you're self-employed and have a poor or limited credit history, Amigo could help with a fast and flexible business loan. It's straightforward to apply online at the Amigo website.
How can we help?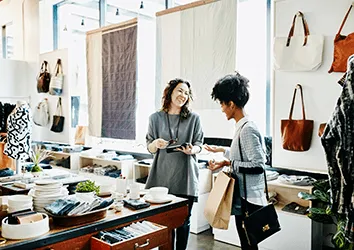 Compare loan rates
Get live, personalised quotes from a large panel of lenders through our partner Funding Options.
Compare now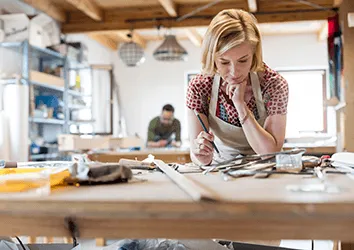 Invoice financing
Unlock the value in your invoices today to access the funding your business needs to move forward.
Get quick quotes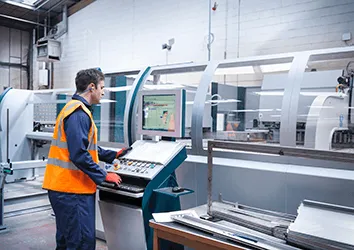 Asset financing
Borrow against equipment or property to accelerate your company's growth.
Get quick quotes
Amigo loan options
Amigo will decide how much it can lend to you based on what you and your guarantor can afford.
Key features of an Amigo business loan at a glance
Guarantor. You will need a guarantor for your loan who is happy to help, willing to make the repayments if they need to step in, and who has a good credit history.
Borrow £500 to £10,000. Borrow what you need to get your business to the next level.
Repay over 12-60 months. Choose a repayment term that both you and your guarantor can comfortably afford.
Quick decision and fast funding. Applying for an Amigo business loan will take around 5 minutes and you should have the money in your account with 24 hours after you're approved.
Top-ups. Once you have made several successful repayments, you will be eligible to top up your loan. However, it's worth checking that this is the most cost-effective solution for you and your business.
Repay your loan early at any time. Amigo will not charge you for making extra repayments or for settling early. If you can afford to do this, it could save you money.
No hidden fees. Amigo does not charge arrangement or any other one-off fees.
Build your credit rating. Once you have made several successful repayments, it will start to have a positive impact on your credit rating.
Amigo charges a variable interest rate that is charged to your loan amount daily.
Am I eligible for an Amigo business loan?
You should only apply for an Amigo business loan if you're certain you can meet the repayment terms. You must also:
Be aged 18-75
Have a guarantor aged 18-75 who is a homeowner and has a good history of paying their bills on time
Not be bankrupt or have an individual voluntary arrangement against your name
Amigo will consider lending to you if you have a county court judgement or have defaulted.
How can I apply?
Fill out the application on the Amigo website by choosing how much you would like to borrow and how long for. Amigo will ask you to fill in a straightforward budget plan. This is a quick process that will help it to make sure the loan payments are affordable.
You will be sent a link to send to your guarantor so they can complete their part of the application.
Once your guarantor is accepted, they will also be asked to complete a budget plan. This is to make sure the payments are affordable for them, just in case they ever need to step in.
When your guarantor has finished their part, Amigo will call them to confirm their details and to arrange paying out the money.
An advisor may need to call you too to finalise the loan. They will tell you when they will pay out the loan. Amigo aims to pay out every loan within 24 hours of the guarantor being accepted. The money will be paid into the guarantor's bank account, for them to give to you. This is to protect customers from fraud by making sure the guarantor is aware of the loan.
Alternative sources of funding
There are several types of business loan out there. The right one for your business will depend on how much you need and how long you want to borrow for. You should consider your options carefully before taking out a business loan, especially one which requires a guarantor.
Government startup loans.If you have a new business, you could borrow up to £25,000 at a low interest rate. You may also be eligible for a government grant.
Bank loans. Banks and building societies can lend you up to £250,000 over a term of 1 to 15 years. These loans are usually unsecured.
Short-term loans.These are offered over a few weeks or months and typically come with a higher interest rate than other types of borrowing. You could get a loan of up to £200,000.
Peer-to-peer loans. This is when your business borrows money from investors instead of from a financial institution. You could get a loan of up to £1 million.
Cash-advance loans. This option allows you to borrow money against your company's future debit or credit card sales. You will pay a set fee rather than an interest rate.
Frequently asked questions
We show offers we can track - that's not every product on the market...yet. Unless we've said otherwise, products are in no particular order. The terms "best", "top", "cheap" (and variations of these) aren't ratings, though we always explain what's great about a product when we highlight it. This is subject to our terms of use. When you make major financial decisions, consider getting independent financial advice. Always consider your own circumstances when you compare products so you get what's right for you.