Compare BT TV and broadband packages
Looking for broadband deals that include subscription TV services? Then BT – one of the biggest players in the field – is a good (and often hard-to-beat) benchmark. If you watch a lot of live sport, chances are BT sport and Sky Sports are high up on your wish list... So here's our round-up of the current entertainment packages available.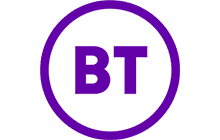 If you choose BT as your ISP (internet service provider), then you'll be offered the chance to throw in some of its impressive TV bundles. With its Unlimited Infinity packages, you'll get internet speeds of up to 52Mbs and be able to choose from deals with 80 channels all the way up to 141 channels.
Bundle depending, you'll receive a free YouView set-top box. This is the wizardry which allows you to pause, rewind and record TV. And additionally with BT TV, you can watch on the go through their dedicated app.
Whats in the Box?
When you sign-up for BT TV, you'll receive either a YouView, Mini YouView, YouView+ or YouView+ Ultra HD set-top box. Each has a different spec, so you'll want to clarify which is included in the bundle you're considering. With all models, you can pause and rewind live TV for at least 30 minutes (14 minutes for HD), and on all except the Mini, you can also record TV.
All BT's YouView boxes give you access to Catch up TV with 7-day scroll-back, plus On Demand players including BBC iPlayer, All 4 and BT Player.
BT Sport
In 2017/2018 BT have exclusive coverage of all of the Champions League games, 42 premier league matches as well as various other football leagues and competitions across Europe. There's also 75 Aviva rugby premiership games, the MotoGP, the FIH Hockey World League and top events from numerous other sports.
Channels
Simply put, the number of channels you get will depend on the package you go for. But even the entry-level, least expensive package will secure you all of the Freeview channels as well as BT's own sport channels. For additional entertainment channels, you'll be looking at their intermediate plans, while the most premium bundles will provide you with a handsome selection of channels that includes: Alibi, AMC, Animal Planet, Boomerang, Cartoon Network, Cartoonito, Comedy Central, Dave, Discovery Channel, Turbo, Disney Channel, E!, Eden, Eurosport 1&2, Good Food, Gold, History Channel, Lifetime, Movies24, Nickelodeon, Syfy, MTV, National Geographic, Sony Channel, TCM, TLC and Universal Channel. Many of these are available in both SD and HD.
BT offers a whole bunch of optional extras with their broadband bundles, such as the chance to add premium channels like Sky Movies, Sky Sports Main Event and Sky Sports Extra; upgrading to HD Extra; adding a 4G SIM card or additional YouView boxes.
TV Guide
Check out the BT TV schedule to see what you could be watching right now.
BT broadband customer service
BT's online chat service is available through the BT website 7 days a week, 7am – 10:45pm. There is also the option of an email contact form.
Alternatively you can speak to an advisor on 0800 111 4567 (if you're calling from a landline) or 0330 123 4567 (if you're calling from a mobile). Lines are open 24 hours a day, although BT says it is best to call between 12 and 4pm. BT advises you to be at your computer (and have it switched on) when you call.

Test your broadband speed
Latest broadband headlines
More guides on Finder