Compare Vispa's Business Broadband Deals September 2020
Vispa offer a broad range of business packages to choose from.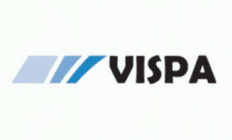 Vispa have over ten years experience providing internet services. They offer a mixture of tariffs ranging from basic ADSL broadband, to standard fibre, all the way through to leased lines.
All of their packages come with unlimited internet use and give you the option tho choose from broadband only or broadband and phone tariffs.
Whats included in Vispa's tariffs
Static IP Address. A static IP address allows you to access more advanced internet features, such as running a server, building a website or having an email address with your own personalised domain.
5 Free POP/IMAP Email Boxes. They'll give your business 5 free email addresses.
Free VoIP Internet Phone Line. If you need an office phone line, Voice over Internet Protocol (VoIP) phone lines use the internet to connect phone calls, helping to reduce the cost of running your business.
Premium UK Technical Support. A UK based support team are on hand to help with your enquiries.
What is a 'static IP'?
Each device connected to the internet has an "Internet Protocol" address. These are normally "dynamic", meaning they change over time, or with each connection to a network. A static IP address is always the same, and allows you to access more advanced internet features, such as running a server, hosting a website or setting up a Virtual Private Network (VPN) so your employees can access your server remotely.
Most business broadband plans come with one or more static IPs, and you can generally pay extra to add more to your deal.
What broadband packages does Vispa offer?
Vispa offer a variety of packages all of which come with unlimited internet use to ensure your businesses browsing, downloading and uploading is not restricted. Each of their contracts are available on between a 1-24 month contract.
Unlimited broadband. Enjoy unlimited internet with download speeds of up to 24mbps. This option allows you to choose between two different upload speeds and also allows you to add on line rental.
Unlimited fibre. Download at up to 40mbps and choose and upload speed of either 10mbps or 20mbp's. Again you can choose to add on line rental to either of these tariffs.
Wireless. In 2009 Vispa began setting up their own wireless network across the North West of England to help provide a faster service to areas labelled 'broadband not spots'. Using FTTM (fibre to the mast) technology they can help your business to get a reasonable connection where you might have previously struggled.
Fibre Ethernet. Your own dedicated fibre connection, monitored around the clock and highly reliable.
Ethernet First Mile (EFM). Uses existing copper telephone lines to connect you to the local exchange and into the Vispa national network.
Pros and cons
Variety. Vispa offer a wide variety of packages for your business to choose from.
Ethernet connection. Ethernet connections can be beneficial for some businesses
No international call packages. If your business is calling abroad regularly it might be worth finding a provider that has international call add ons.
Limited add on's. Vispa have less add on's available than other major providers such as BT.