POP Telecom broadband | Compare broadband deals and packages from POP Telecom
Find out more about POP Telecom broadband with our useful guide.
Founded in 1988, under the name Docklands Telecom Centre (DTC), POP Telecom were rebranded in 2014. For over 20 years, POP Telecom has been working hard as one of the UK's most successful telecommunications outfits. POP Telecom provides standard and fibre optic broadband services, in tariffs which include line rental. Bundles are available which include calls and/or mobile minutes. POP Telecom also offer businesses broadband.
Follow the rest of this guide to find out all you need to know about POP Telecom broadband, and whether they might be the right provider for you or your business.
What broadband packages does POP Telecom offer?
Pop Telecom offers four main home broadband deals. Additional variations of these are available which include calls and/or mobile minutes. Remember, as with all broadband providers, you need to check the availability in your area using your postcode.
Find better broadband deals
What is 'line rental'?
When shopping around for broadband deals, it's easy to be drawn in by an eye-catching "£9.99 a month" deal. What these deals might be failing to mention is something called "line rental".
Broadband generally needs a phone line to connect to the internet. BT owns the country's phone line network, and charges other providers to use the lines. This cost is passed on to the customers and is called "line rental".
Test your broadband speed
What comes included with Pop Telecom's broadband packages?
Router. Pop Telecom offer a free router, this is the same with many providers.
Unlimited downloads. This is subject to terms and conditions.
UK Customer Services. Self explanatory!
What extra add-ons can I buy?
Extras a few and far between with POP Telecom. This is partly how it is able to keep it's costs relatively low. Although it hasn't ventured into TV, POP Telecom does offer mobile services which can be "bolted on" to certain tariffs.
Pros and cons
Competitively priced. POP Telecom is decent value towards the lower end of it's pricing structure.
Flexibility on calls. POP Telecom has three main tariffs, but each can be customised to include anytime calls and/or mobile minutes.
Customer service. POP Telecom has a UK-based customer service team.
No TV bundles. If you're looking for an entertainment bundle, you're in the wrong place – POP Telecom are pure telecommunications.
Latest broadband headlines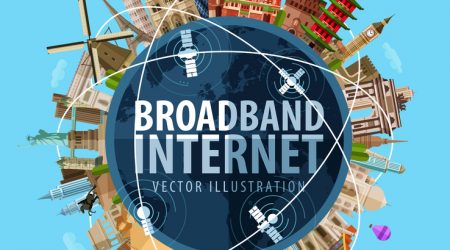 UK in top fifth of countries for fastest broadband.
Read more…