There are a lot of different trading apps available if you plan to start share trading – We've rounded up the UK's leading stock trading apps for you to help you find the one that suits your profile best. If you're in a bit of a hurry you can jump straight to the bottom where we've summarised the best trading apps. We've also covered how to choose one. (We've also updated this page to reflect the best apps available in 2021).
Best trading app for low-cost trading: eToro
Best trading app for beginners: Hargreaves Lansdown
Best trading app for tools and research: Trading 212
Best trading app for investing in funds: interactive investor
Best trading app for ease of use: Fidelity
How to choose the best trading app
Sometimes, a trading app is considered the best because…well, it's a great app and has loads of features. A lot of the time, it's down to you, and what features you're looking for. You wouldn't judge a goldfish on how well it can climb a tree, would you?
There are loads of different things that you should consider when choosing the best trading app for you, such as:
Fees and charges. Some platforms charge a flat fee, while others charge based on how much you invest.
What you can trade. Such as shares, ETFs and funds.
How easy the platform is to use. Some platforms are designed for more experienced investors, so might be quite complicated and difficult to use.
Market research and tools. The tools available on the platform can be helpful in understanding your investments.
Demo account. If there's a demo account available then you can give it a go without putting down any real money, this is a nice touch if you're a newbie to investing.
Compare trading platforms
Table: sorted by promoted deals first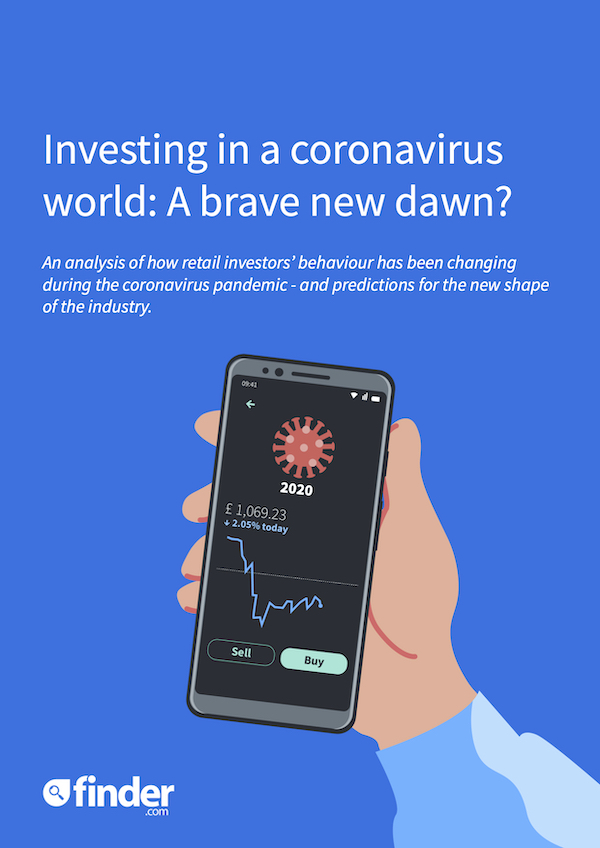 Investing in a coronavirus world
Finder published a paper in May 2020 on how the coronavirus pandemic is affecting retail investing, and how the industry is evolving. Our paper includes original research and predictions from experts including Holly Mackay, CEO of Boring Money, Matt Leibowitz, founder of Stake, Viktor Nebehaj, Freetrade co-founder and CMO, Tom Stevenson, investment director at Fidelity Personal Investing, and Danny Cox, head of communications at Hargreaves Lansdown.
Sign up & get report
Join Finder now to get this report immediately and many other free benefits, including exclusive tips and deals. It takes just a few seconds!