Best temporary car insurance
We've reviewed the best temporary car insurance companies in the UK and ranked them based on key policy features, the flexibility of cover and any specific benefits they offer.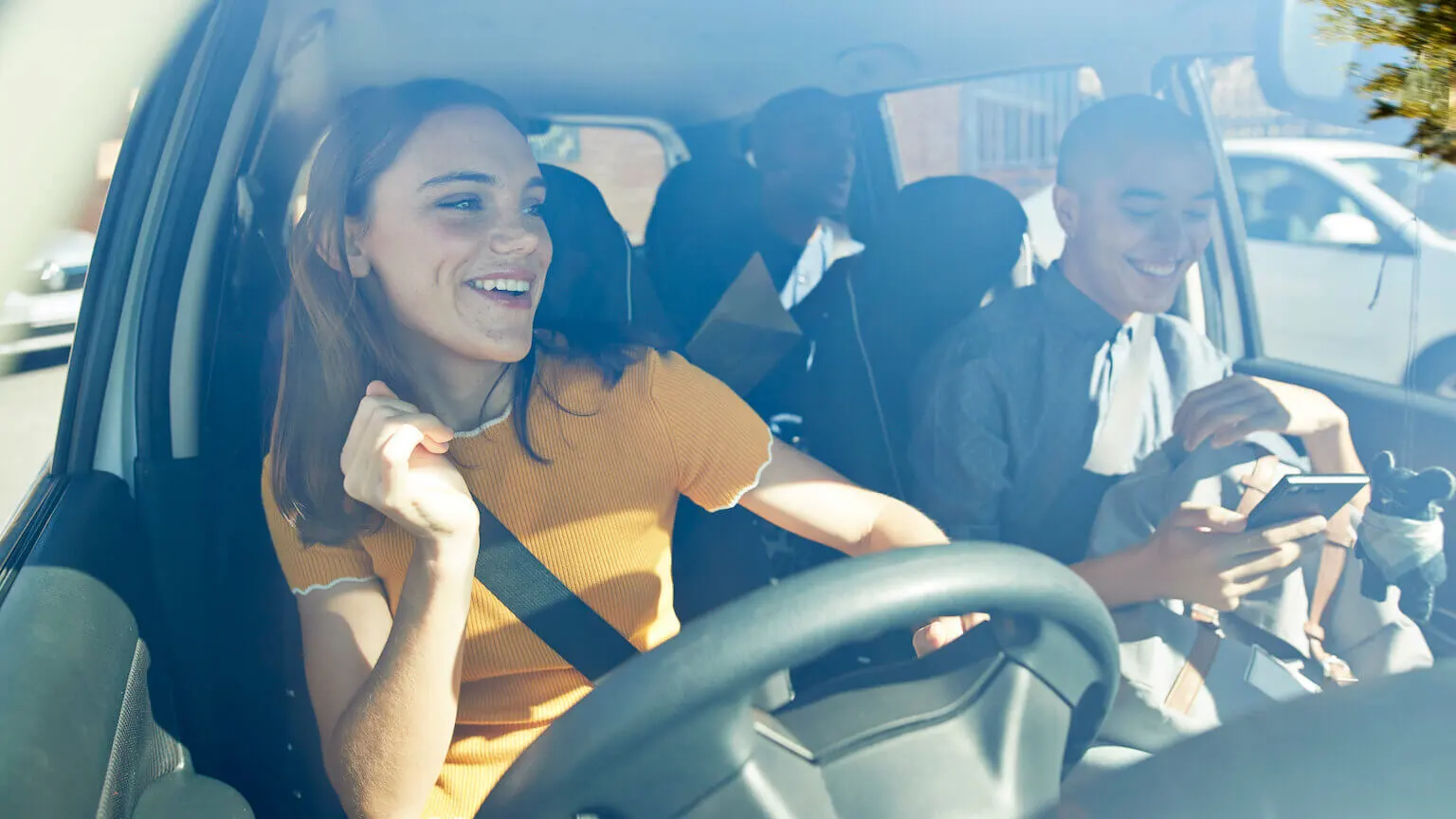 Best temporary car insurance companies
Veygo. Veygo is part of the Admiral group. It allows you to purchase temporary car insurance for any length of time, although its policies under 30 days are the most competitive.
Cuvva. This insurer allows you to set up your own temporary car insurance through a mobile app, available on iOS and Android. Its reduced overheads allow it to offer affordable temporary car insurance in most scenarios. You'll even get a £10 discount on your insurance if you refer a friend.
InsureDaily. With InsureDaily, you can choose cover from 1 day up to 28 days. Your no-claim discount from annual policies will be unaffected if you make a claim. European cover is available.
tempcover. This is one of the

UK's biggest short-term insurance brokers. It partners with a panel of seven different short-term insurers, allowing it to consistently find a great deal for you.

Insure4aday. With this insurer, you can cover cars and vans for between 1 and 28 days. Your cover will begin from the moment you complete your application. It has a product specifically for learner drivers.
DayInsure. This company will cover a huge range of vehicles – from family cars to

classic cars, vans and motorhomes – for between 1 hour and 30 days. Making claims won't affect no-claim bonuses built up on annual car insurance policies.

Rental Cover. This insurer is a useful alternative to purchasing the extortionate excess reduction products offered by rental car companies. Instead, you can buy a temporary car insurance policy from Rental Cover, pay the full excess to the rental car company (in the case of an accident) and claim this amount back from Rental Cover.
LV= Flow. This is Liverpool Victoria's pay-monthly car insurance, which you can manage exclusively through its mobile app. Your policy will keep rolling until you cancel, although your premium will fluctuate each month. You'll be given seven days' notice of your new monthly payment amount before you are charged. When you get started, LV= Flow quotes you a maximum price, which won't be exceeded in the upcoming three monthly payments. A new maximum price will be quoted to you again every three months.
How to find the best temporary car insurance
With car insurance, having the right level of cover is really important. In the unfortunate event of an accident, if your temporary cover didn't pay out for your claim, you could find yourself in a lot of trouble. Therefore, when comparing policies, the best temporary car insurance policies aren't necessarily the cheapest ones and you should review all cover options before making a purchase.
You can compare temporary car insurance providers below.
Best temporary car insurance provider for reputation
Best temporary car insurance provider for learner drivers
Best temporary car insurance provider for instant cover
Best temporary car insurance provider for European cover
Best temporary car insurance broker
Cost of temporary car insurance
The cost of temporary car insurance can vary quite a bit and it can depend on a number of factors such as the length of cover you need, the vehicle that you're driving, your age, your driving experience and where you live. As a general guideline, you may be able to get temporary car insurance for around £7 per hour, or from £20 per day.
If you'll only be driving for a couple of hours as a one-off, it will likely be cheaper to get insurance at an hourly rate rather than a full day's cover. It's always best to compare quotes with different providers based on your own individual circumstances before purchasing a policy.
Best cars to insure temporarily
The best cars to insure temporarily are those that are deemed to be the safest and the cheapest to replace. These are the lowest risk for insurance companies to cover.
Every car on the road has been categorised within 1 of 50 groups, based on their risk to insurance companies. Insurance group 1 has the lowest-risk cars which will be cheapest to insure, while Insurance group 50 has the highest-risk vehicles.
For your convenience, we have created a list of all the cars in insurance group 1.
Compare temporary car insurance providers in 30 seconds
Our 2020 customer satisfaction league table
We asked policyholders to rate their satisfaction with their insurance company and whether they'd recommend it to a friend. We've shown both for each brand in the table below. Our independent survey of 750 insurance customers was carried out in December 2019.
| Overall satisfaction | Customers who'd recommend | Issuer | Review | |
| --- | --- | --- | --- | --- |
| ★★★★★ | 91% | | The largest general insurer in the UK and our top prize winner, Aviva has three levels of comprehensive cover to choose from, as well as third party and third party, fire and theft cover. This might sound confusing, but customers in our survey praised the easy application process and good service. | View deals |
| ★★★★★ | 81% | | Saga offers specialist tailored cover for drivers over the age of 50, with a minimum age of 45 (you must have at least 1 named driver over the age of 50 on the policy to qualify). Customers reported friendly service and a good level of cover. | View deals |
| ★★★★★ | 75% | | While fewer Direct Line customers said they would recommend the service, the strength of its policies pushed its overall score up. Customers surveyed called the products on offer competitive and the service helpful. | View deals |
| ★★★★★ | 87% | | As Marmalade only offers cover to drivers up to the age of 30, it didn't quite make our top 10. However, the service did very well in our survey, with customers calling it easy to use and praising the competitive prices. | View deals |
| ★★★★★ | 84% | | Sheilas' Wheels started life as a female-only car insurance provider, but now offers cover to both men and women, with a focus on benefits to appeal to women and parents. The service was said to be helpful and efficient by customers. | View deals |
| ★★★★★ | 83% | | Most people would be aware of Churchill, largely because of its nodding dog. Love or hate those ads, customers called the service provided by Churchill reliable and helpful. Some were impressed by the claim handling process. | View deals |
| ★★★★★ | 82% | | As well as standard car insurance, LV= also offers cover for electric and classic cars. Its comprehensive cover includes windshield damage and replacement locks and was considered good value by customers in our survey. | View deals |
| ★★★★★ | 77% | | Hastings Direct's two main cover options are Direct and Premier. The company also offers Essential comprehensive cover, as well as third party and third party, fire and theft, but there's not a lot of information available on those. | View deals |
| ★★★★★ | 76% | | As one of the most well-known insurers in the UK, Admiral offers a range of cover options, including a combined home and car policy, multi-car cover and temporary car insurance. Customers praised the good value cover and helpful staff. | View deals |
| ★★★★★ | 76% | | The company formerly known as Age UK, Age Co is another over-50s specialist. Like Saga, it also offers cover to younger drivers, but its policies are tailored to those with more experience – in life and on the road. | View deals |
| ★★★★★ | 77% | | Swinton offers three levels of comprehensive cover, as well as third party, fire and theft. All comprehensive options offer decent benefits and the company also caters for young drivers, convicted drivers and those looking for short-term cover. | View deals |
| ★★★★★ | 73% | | The largest supermarket chain in the UK, Tesco also provides solid car insurance policies. You can choose the Black Box policy for young drivers (17–35) or the standard cover for drivers over 21, which customers reported to be good value. | View deals |
| ★★★★★ | 72% | | Axa's comprehensive cover comes with a lifetime guarantee on repairs, a courtesy car and protection from uninsured drivers. The company's claim handling service was said to be quick and efficient by customers in our survey. | View deals |
| ★★★★★ | 71% | | Known mostly as a posh department store, John Lewis also provides a range of financial products. Its comprehensive policy comes with a load of benefits, including misfuelling and vehicle ID theft cover as standard. | View deals |
| ★★★★★ | 69% | | A staple of the British roads, The AA offers third party, fire and theft cover and a benefit-laden comprehensive cover. AA members get extra perks and customers called the company's car insurance cover reasonably priced with good service. | View deals |
| ★★★★★ | 65% | | Diamond is another insurer targeting women drivers. Like Sheilas' Wheels, it covers men as well, but has benefits such as handbag and child seat cover, which it believes will appeal to women (who are considered lower risk drivers). | View deals |
| ★★★★★ | 64% | | More Than's comprehensive cover includes windscreen cover and replacement locks. The company also offers a third party, fire and theft policy, as well as cover for young drivers and a decent multi-car discount. | View deals |
Car insurance ratings
Our customer satisfaction scores ("Customers say") are based on a survey of 750 customers carried out in December 2019.
Frequently asked questions about temporary car insurance