Self help books that top entrepreneurs swear by
Learn from the best of the best; these self-help books come with recommendations from expert entrepreneurs.
If you're ready to get started on a business or venture, you're going to want advice from the very best. These entrepreneurs are successful and well-known, but they're also voracious readers who know exactly what to look for in a self-help book. Take a leaf out of the following entrepreneurs' favourite books to get yourself the best possible advice for your new venture.
Mark Zuckerberg, founder of Facebook
The End of Power by Moisés Naím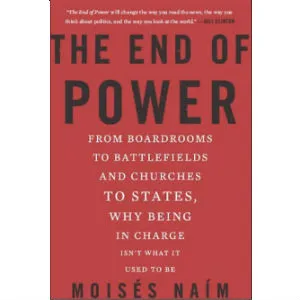 It's not hard to see why Mark Zuckerberg is at the top of the list: CEO, inventor, entrepreneur and philanthropist are all titles that can be attributed to him. The important title however, is reader. Discovering it after vowing to read a book every fortnight for his New Year resolution, Zuckerberg has often spoken about his fondness for the book The End of Power by Moisés Naím.
The book discusses how power has shifted over time from being possessed by larger authoritative governments and groups to being in the hands of individuals. Though at a glance it doesn't sound like it would be useful in an entrepreneurial sense, the book addresses economic and social implications of power, and reflects on startup culture by investigating how the individual can hold power given the right strategy.
Jodie Fox, co-founder of Shoes of Prey
The 7 Habits of Highly Successful People by Stephen Covey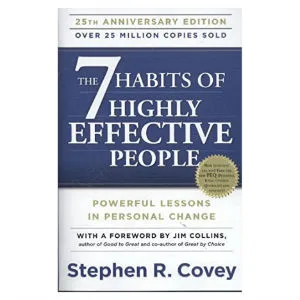 Jodie Fox is one of three co-founders of Shoes of Prey, a website where you can design your own pair of bespoke shoes. Her job is mostly focused on communication and product development, so it's important that she knows the best ways to not only interact with people but also keep an eye on the basics.
Fox often recommends the book The 7 Habits of Highly Successful People, a top seller that focuses on principles like integrity, honesty and dignity to help shape a person's attitude, and therefore their business. Building a strong foundation is imperative in the startup world, so lead by example by employing these habits to better work as a company and team.
Bill Gates, co-founder of Microsoft
Business Adventures by John Brooks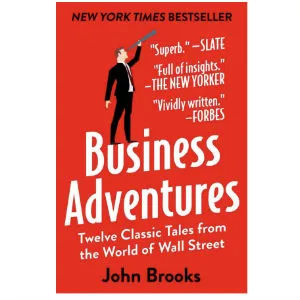 If you had to ask someone their top five biggest names in technology, chances are Bill Gates might get a mention. As a hugely successful businessman and entrepreneur, plus richest man in the world, Bill Gates is the kind of person you trust knows what he's doing. After being introduced to the book by Warren Buffet in 1991, Bill Gates has consistently recommended the book Business Adventures by John Brooks.
The book is a collection of essays written in the 60s, but the fundamentals stand the test of time. Brooks emphasises the human aspect of business and stresses the importance of company values. These are common elements that startups thrive on these days, so in actuality this decades-old book has more insight than you might expect. If the richest man in the world says it helped him; who are we to question it?
Julie Stevanja, co-founder of Stylerunner
The Lean Startup: How Today's Entrepreneurs Use Continuous Innovation to Create Radically Successful Businesses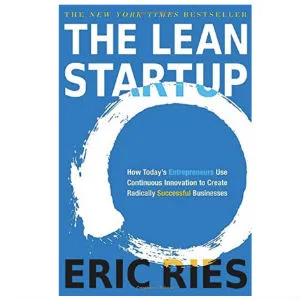 Julie Stevanja is most well-known for being the brains behind the immense activewear website, Stylerunner, but it's evident that she's also someone who strives to look to the future and maintain her success – so naturally she turns to the experts.
Having spoken about the book on a number of occasions, Stevanja favours The Lean Startup: How Today's Entrepreneurs Use Continuous Innovation to Create Radically Successful Businesses, an approach to entrepreneurism that builds upon sustainable practices and constant movement. It can teach you how to strategise and develop your startup's vision in order to continue growing and building (both reputation and size).
Ruslan Kogan, founder of Kogan.com
Freakonomics by Steven Levitt and Stephen Dubner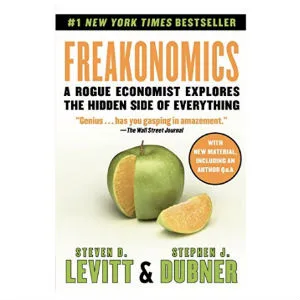 If you've ever Googled an appliance, chances are you've come across Ruslan Kogan's website before. Kogan is a gigantic online retailer which stocks everything from televisions through to portable air conditioners, and as founder, Ruslan Kogan needs to have everything under control. As all people do, when he needs to learn how best to do that from an economic standpoint, he reads.
At its heart, Freakonomics teaches you about the value of incentives, and asks you to consider alternative perspectives. It explains how one seemingly small decision can influence a number of other areas (both positively and negatively) and teaches you how to manipulate that to your advantage. If you're starting a business or venture, this kind of foresight and perspective can be incredibly useful.
Piera Gelardi, executive creative director and co-founder of Refinery29
Creativity Inc. by Ed Catmull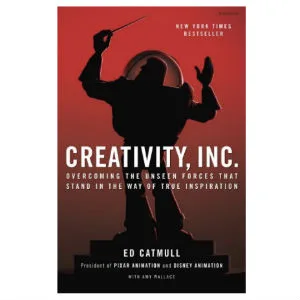 As executive creative director and co-founder of Refinery29, Piera Gelardi has a lot on her plate – not least of which is trying to keep sight of the spark and creativity beneath all of the day-to-day runnings of the business. To remind her of the importance of holding on to creativity, she learnt from one of the most revered creators there is.
Ed Catmull is the current president of Pixar, and his book Creativity, Inc. details not only his rise to the top but also how he explored creativity as a computer scientist in order to turn a business into an icon. The book discusses how Pixar was born and uses the timeline of his career to address issues like taking responsibility, getting the right team together, getting past the fear of failure and learning to broaden your view.
Other recommended titles
#Girlboss by Sophie Amoruso
The Subtle Art of Not Giving A F*ck by Mark Manson
How to Win Friends and Influence People by Dale Carnegie
The Power of Habit: Why We Do What We Do in Life and Business by Charles Duhigg
Pre-suasion by Robert Cialdini
You Are A Badass: How to Stop Doubting Your Greatness and Start Living an Awesome Life by Jen Sincero
Do More Faster by David G Cohen and Brad Feld
The 4-hour Workweek by Timothy Ferriss
The E-Myth: Why Most Businesses Don't Work and What to Do About It by Michael Gerber
Founders at Work by Jessica Livingston