Best life insurance
Life insurance can give your loved ones some much needed financial support when they need it most. See how you can save on the best life insurance.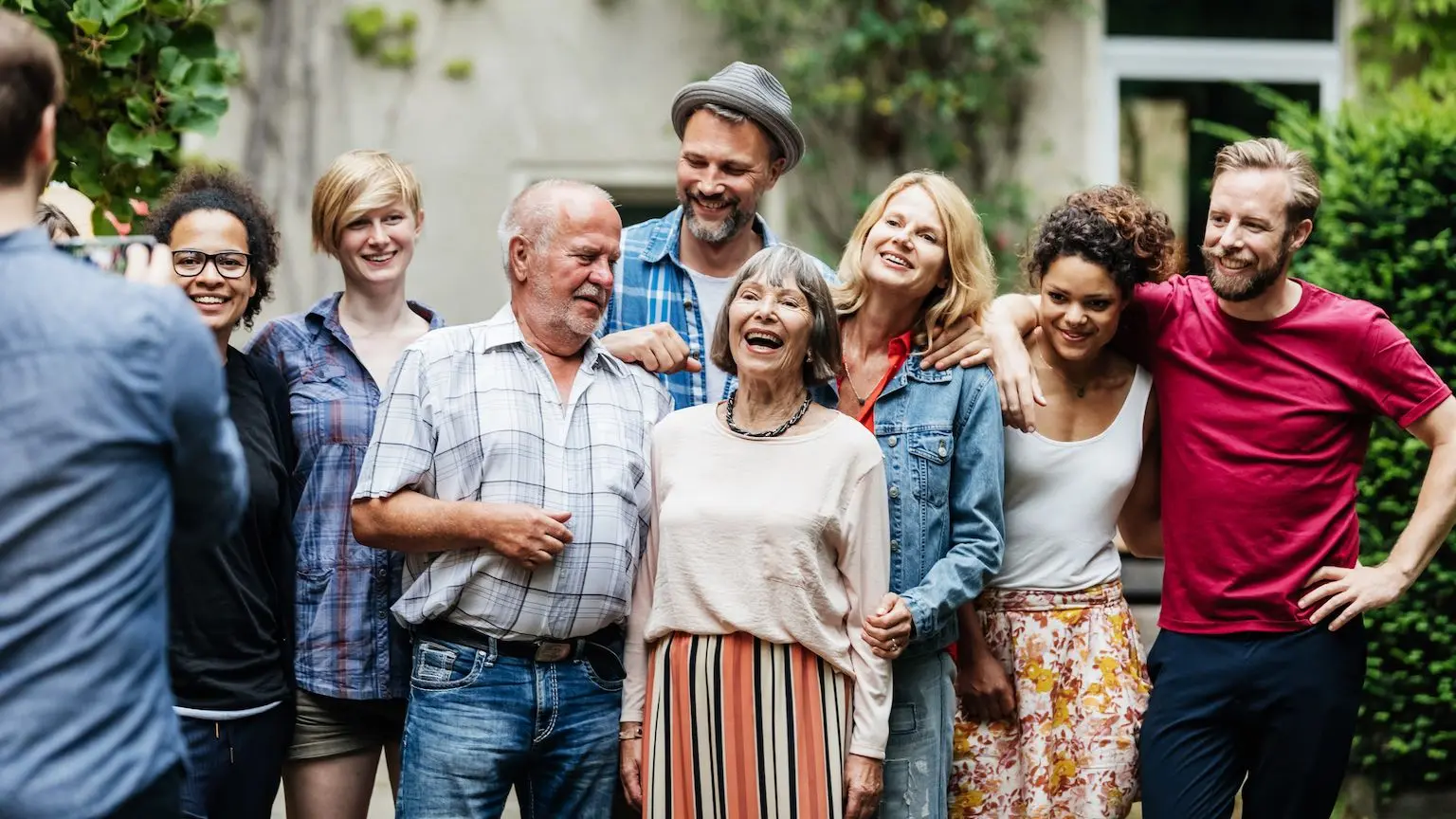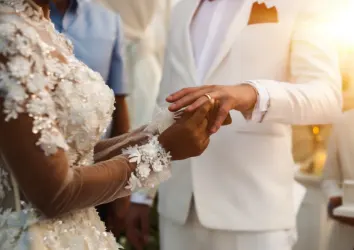 Online life insurance quotes
Complete our form to get a personalised life insurance quote to suit your particular needs.
Get an instant quote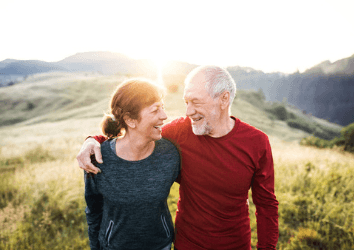 Over 50s life insurance quotes
Compare online quotes from a range of leading over 50s life insurance providers.
Get an instant quote
Finding the best life insurance for you
You have a number of options when it comes to life insurance, and the best life insurance for one person may not be the best for another. Before comparing policies, you should have a good understanding of the type of life insurance and the level of cover that you need, as well as your budget.
A young parent who has just taken out a mortgage will have different insurance needs to those of a pensioner with adult children, so it's important to find the policy that's best for your situation.
Best term life insurance
Term life insurance covers your family only if you pass away during an agreed period of time, generally 10 to 30 years. If you pass away during this period, your family will receive an insurance payout, provided that you have kept up with your premiums. You also choose whether you want your level of cover to stay the same over time or whether you want it to increase or decrease, depending on why you need insurance.
Term life insurance may be best for those who have a firm idea of what period of time they need to be covered for. This may be the time it will take you to pay off your mortgage, or until your children are no longer dependent on your income. If you're young or in great health, you may need a policy with a longer term, as you are at less risk of dying in the near future.
However, the longer the term, the more you're likely to pay for insurance and this is something to keep in mind when looking for the life insurance that's best for you.
Best life insurance policies for people over 50
Once you're over 50, your life insurance needs are likely to change, as will the type of policy that best suits you. You may no longer have a mortgage or dependents that rely on your income, which means you may need less cover or only want a policy to cover the rest of your working life.
Many providers offer life insurance designed specifically for over people over 50, and these may be the best option for you at that age. If you're wealthy, it may also be worth considering whole-of-life insurance, which can help offset the potential cost of inheritance tax.
Best whole-of-life insurance policies
Unlike term life insurance, whole-of-life insurance provides ongoing cover for your entire life. As long as you continue to pay your premiums, your family will be covered when you pass away.
Whole-of-life insurance can offer more stability than term insurance, and it may be best for those who want life insurance cover indefinitely. As life insurance payouts are generally not liable to tax, it can also be a good way to protect against any potential inheritance tax your family would have to pay in the event of your death.
The best whole-of-life insurance is the policy that offers the best level of cover at the lowest premium. Some providers will review your premiums after a certain period of time, and this is something to keep in mind when considering whole-of-life cover, as it can often mean that your insurance will increase in price over time.
How to find top-rated life insurance policies
Defaqto provides star ratings of all the major insurance providers. This may be worth checking when initially looking for life insurance. You can then compare a range of top-rated life insurance policies here on Finder.
If you want personal advice on how to find life insurance, you can speak to a fee-free insurance expert from our partner ActiveQuote by calling 0800 862 0945.
Tips to keep the costs down
There are a number of things you can do to lower the cost of your life insurance, regardless of which type of policy you need. These include:
Picking the right level of cover. The sum insured is the amount that your family will receive in the event of your death. While it may be tempting to select the highest amount possible, this will lead to you paying more for your insurance in the meantime. You should have a firm idea of what your life insurance needs to cover, and this should be reflected in the size of your sum insured amount.
Comparing your options. A life insurance policy can be an expensive commitment, so it's important you've looked at a range of providers and policies before finding the one that is best for you. If you already have life insurance, it's still a good idea to compare other policies to find out if you could save money by switching.
Improving your health or wellbeing. When applying for life insurance, providers assess your age, health and medical history, and this then helps determine the size of your premiums. By eating healthy, exercising and forgoing harmful habits like smoking and drinking, you can reduce the cost of your insurance.
Where can I compare the best life insurance deals?
You can compare a range of life insurance policies here.
Our 2020 customer satisfaction league table
We asked policy holders to rate their satisfaction with their insurance company, and whether they'd recommend it to a friend. We've shown both for each brand in the table below. Our independent survey of 750 insurance customers was carried out in December 2019.
| Overall satisfaction | Customers who'd recommend | Issuer | Review | |
| --- | --- | --- | --- | --- |
| ★★★★★ | 82% | | LV= started almost two centuries ago with what was a very early incarnation of life insurance. These days, our life insurance top prize winner provides a range of insurance products through an easy to use, great service (according to customers in our survey). | View deals |
| ★★★★★ | 81% | | Most people will be familiar with Vitality's bright pink branding and adorable sausage dog ambassador. The customers we surveyed said they loved the rewards Vitality offers for staying healthy and active, as well as how easy the service is to set up. | View deals |
| ★★★★★ | 80% | | Phoenix Life is no longer accepting new life insurance customers, but have a look at the other providers on this table for alternatives. If you want to stick with the Phoenix Group, consider SunLife, which specialises in life insurance for the over-50s. | View deals |
| ★★★★★ | 77% | | The largest general insurer in the UK, Aviva offers three different types of policies – term life insurance, critical illness cover and over-50s life insurance. Customers surveyed praised the high quality of the cover and the good customer service. | View deals |
| ★★★★★ | 77% | | Beagle Street is part of the BGL Group and has three types of life insurance policies, with a maximum age of 64. Customers reported an easy application process and good levels of service. | View deals |
| ★★★★★ | 81% | | Royal Londonhas five different types of life insurance policies on offer, including one for people ages 50-80. Customers reported the company was easy to deal with and its staff were knowledgeable and helpful. | View deals |
| ★★★★★ | 78% | | Sunlife is part of the Phoenix Group and specialises in products for people aged 50 and over, with the maximum age for cover being 85. Customers were impressed with the good service and easy application process. | View deals |
| ★★★★★ | 76% | | Direct Line has several options for life insurance, including a specialist policy for customers aged 50-85. Customers in our survey praised the good levels of service and knowledgeable staff. | View deals |
| ★★★★★ | 76% | | Customers surveyed called the Post Office a trusted and reliable brand. One major advantage here is that, if you have children under four years of age, you can take out cover for a year for free. | View deals |
| ★★★★★ | 66% | | The UK's largest supermarket is no longer accepting new life insurance customers, but you can still take out car, home and pet insurance through Tesco and enjoy what customers called good value service and helpful and efficient staff, plus earn Clubcard points through your premiums. | View deals |
| ★★★★★ | 72% | | Aegon offers several life insurance options, including critical illness and income protection. The company also has a range of other financial products on its site, like pension funds, ISAs and investment portfolios, plus advice on how to make the most of your money both before and after retirement. | View deals |
| ★★★★★ | 70% | | AIG offers multiple options for life insurance cover, including its Term Life and Life Start policies, which have an age limit of 86 on application. Customers surveyed praised the company's good and reliable service. | View deals |
| ★★★★★ | 68% | | There are four policies to choose from with Legal & General, with the maximum age for application being 80. The company's customers told us the service is easy to set up and communication is clear. | View deals |
| ★★★★★ | 63% | | Zurich only has two options for its life insurance, but on the plus side it offers Love2Shop vouchers as a reward for signing up and promises to plant a tree for every policy it sells (yay the planet!). | View deals |
Frequently asked questions
Finder life insurance ratings
Our customer satisfaction scores ("Customers say") are based on a survey of 750 customers carried out in December 2019.
The offers compared on this page are chosen from a range of products we can track; we don't cover every product on the market...yet. Unless we've indicated otherwise, products are shown in no particular order or ranking. The terms "best", "top", "cheap" (and variations), aren't product ratings, although we always explain what's great about a product when we highlight it; this is
subject to our terms of use
. When making a big financial decision, it's wise to consider getting independent financial advice, and always consider your own financial circumstances when comparing products so you get what's right for you.