The best VPNs for Android users
Built-in VPN features give Android users lots of options, but using a paid service is still the most secure route.
Protecting your privacy when you browse the Internet is a growing concern – and rightly so. With Android overtaking Microsoft as the most popular way to get online (April 2017), it's never been more crucial for Android users to sit up and take note. Android smartphones differ from many of their competitors in that they have a built-in VPN component as well as the ability to integrate other types of VPNs without using third-party software.
If neither of those functions is what you're looking for in a VPN, there are several third parties that make software that runs with Androids as well.
Why should Android users consider using a VPN?
Anytime an Android user uses the Internet via a public Wi-Fi connection, they are taking a risk. Third parties can easily use these networks to gain access to information your computer might be sending or receiving. A VPN acts as a tunnel between your computer and the Internet, shielding the information you send and receive from any third parties attempting to view it.
What are some of the key features to look for?
Android devices differ dramatically from laptops and desktop computers in how they operate. However, when looking for a VPN for your Android, the same rules apply as they do for other Internet-capable devices. The key features to look for include the following:
Number of servers. The more servers a VPN has, the easier it is to find a nearby provider while travelling. Generally, the more servers available also means the VPN is more secure, given its distribution level.
Headquarters location. Depending on where the VPN company is located, local laws may require it to retain the user data of its customers. Considering you are using the VPN network to be anonymous, having logs of your activity is definitely not something you want to see.
Torrent policy. Using a VPN to upload or download files via torrenting is one of the most common reasons to seek out a VPN. Some VPN companies have a specific policy banning their use as they eat up precious bandwidth from other users.
Which free VPN is best for Android devices?
Free and VPN are not two terms that go together all that well, sort of like oil and water. The problem is that free VPNs tend to make their money in ways other than with subscriptions – often by allowing adware onto their software that will track your data as well as where you are and what you are downloading. The other main type of free VPN has a limited amount of bandwidth per customer, which means you will either need to really conserve your use or stop using it when you hit the limit.
Take a look at some of the best free VPNs on the market.
How to set up a VPN on your Android device
Androids have a built-in VPN service known as Wi-Fi Assistant. When it connects to a Wi-Fi network, it also connects to a Google-powered VPN that encrypts your data. But it only does this on networks that it trusts, meaning networks its algorithm deems as stable. Beginning with Android 4.2, there is an option to have VPN always on. That means that no data will be sent except on the VPN. You can activate or deactivate that feature as needed in the Wi-Fi Assistant.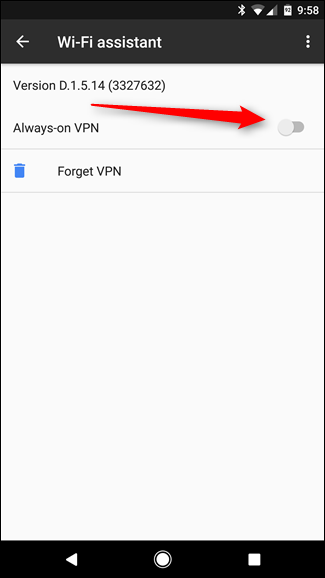 Step 1
If Wi-Fi Assistant doesn't work, Android also supports PPTP and L2TP VPNs. Typing in the web address or IP address of one of these sites will allow your Android to connect instantly without needing to use a third-party app. To add a VPN, go to "Settings" and tap "More".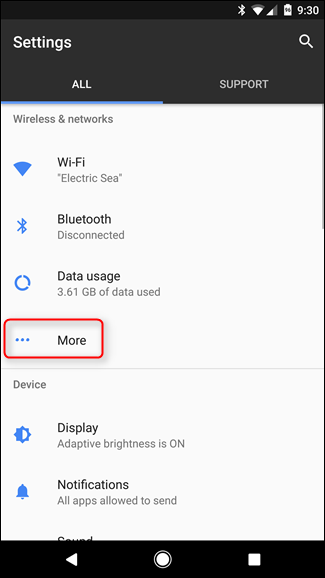 Step 2
Tap "VPN" on the Wireless & networks menu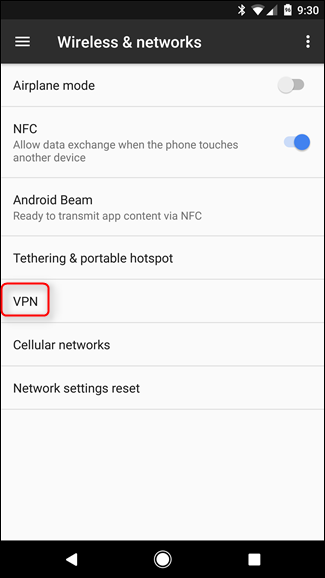 Step 3
Tap the "+" icon to add a VPN profile and enter its server address or IPS number.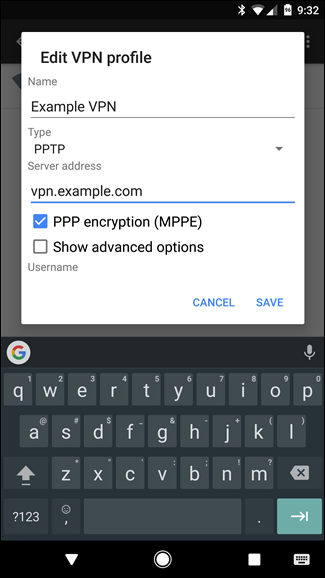 Step 4
Finally, tap the VPN you just entered to connect.
Image: Shutterstock