June 2019 battle of the supermarket reward points credit cards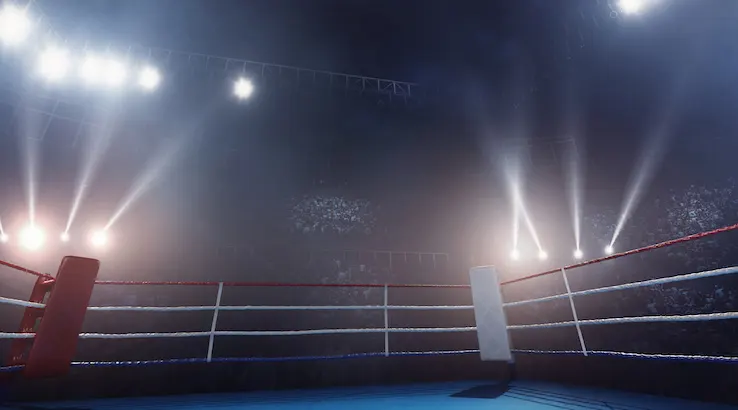 Supermarkets fight "price wars" all the time, but how about the credit card war?
All the big supermarket brands offer credit card options these days, and most of them are rewards credit cards that earn you points with the supermarket's loyalty scheme (at a higher rate when you shop at their stores or website) that you can then redeem for vouchers. They may all look similar (in some cases, it does take some effort to actually "taste the difference"), but they're not the same – so which is the best option?
It depends on what you need – and honestly, mostly on where you do your habitual grocery shopping. It's one of the main expenses on anybody's budgets, so you may as well try to milk it for some nice rewards. After all, "every little helps", right?
June 2019 league table
| | | | | | |
| --- | --- | --- | --- | --- | --- |
| Standard point value | 1p | 1p | 1p | 0.5p | 1p |
| Best earn rate for spending with brand | 1 point per £1 spent | 1 point per £2 spent | 2 points per £1 spent | 2 points per £1 spent | 1 point per £4 spent |
| Best earn rate for spending anywhere else | 1 point per £5 spent | 1 point per £3.33 spent | 1 point per £5 spent | 2 points per £1 spent | 1 point per £8 spent |
| Regular loyalty scheme earn rate (without credit card) | Separate loyalty scheme | Separate loyalty scheme | Separate loyalty scheme | 1 point per £1 spent | 1 point per £1 spent |
How to compare supermarket reward points credit cards
We've done most of the job already (you're welcome), but to help you go through the verdict, here's a list of the factors we looked at:
Earn rate for spending with brand. How many points will you earn for every £1 you spend with the credit card at that supermarket? Apart from the store itself, it usually also includes other branded products – such as Tesco Mobile. Credit cards from Sainsbury's, Asda and Tesco also earn you points when you fill up at their petrol stations while Co-op doesn't. Also, Co-op and Asda will often talk about "cashback" credit cards, but that's not entirely right – you'll earn points that will then be redeemed for supermarket vouchers.
Default earn rate. How many points will you earn for every £1 you spend anywhere else? Usually, it's way less. The whole point of these rewards cards is that they're worth more when you're loyal to the brand.
Standard point value. Once you've earned the points, how much money will you get in return? All these brands apply a standard £1 equals 1p, which basically means that for every £1 you spend you get 1% back (e.g. a £10 voucher every £1,000). However, the Nectar programme is the exception. Its points are only worth 0.5p each, which makes its earn rate look better than it actually is (naughty!).
Intro offers. Sainsbury's and M&S do intro points offers, which could be good if you're about to buy a big-ticket item, but may mean a worse deal in the long term.
Range of earn and redeem options. Can you also earn points shopping at other brands? Can you redeem them for anything else apart from supermarket vouchers?
Standard loyalty scheme. Is the scheme any good? How much are points worth? Also, while the points you earn on the Tesco and Nectar cards will be added to the ones you'd collect anyway with your loyalty card, other brands work differently. M&S's standard loyalty scheme, called Sparks, is separate from the points you earn on the credit card, which makes it a bit unpractical, while with Asda's George Rewards scheme, you only earn points when you shop with Asda's homeware and clothes brand. Finally, if you are a Co-op member, you can earn 5% cashback but only on selected products (mostly Co-op branded food).
Credit card features. These are predominantly credit cards, so we also took a quick look at what they have to offer in financial terms, aside from the rewards.
Compare supermarket rewards credit cards
Table: sorted by representative APR, promoted deals first
Approval for any credit card will depend on your status. The APR shown represents the interest rate offered to most successful applicants. Depending on your personal circumstances the APR you're offered may be higher, or you may not be offered credit at all. Fees and rates are subject to change without notice. It's always wise to check the terms of any deal before you borrow.
The verdict(s)
There isn't necessarily a single winner, so we've broken it down into different categories.
Best for spending on-brand
Technically, it'd be a draw between M&S's Reward Plus credit card and Asda's Money Cashback Plus since both earn 2 points for each £1. But… there are two big buts. With the M&S card, it's only an introductory rate, which reverts back to a less competitive 1 point for £1 spent after 1 year. The Asda card charges a £3 monthly fee instead, so you'd have to make sure you spend at least £300 a month with Asda to make doubling your points at that price worth it.
Most of the other credit cards (all cards from Sainsbury's, the Amex Nectar card, the M&S Shopping Plus card and all Asda cards) have a 1% earn rate and no annual fees. However, the cards on the Nectar scheme have the upper hand here because you also get points from the scheme itself (although only at a 0.5% rate) as long as you also swipe your Nectar card at the till.
Best for overall spending
The American Express Nectar credit card has the best earn rate for overall spending, which is in fact the same 1% you'd get for spending on-brand (although Amex does try to dress it up a bit by saying that you can earn up to 3 points per £1 spent if you pay with the card and swipe your Nectar card at the till too). Considering that you can convert standard Amex Membership Rewards points into Nectar points anyway, it may be worth comparing it to other American Express cards to see if you can get a better deal without being tied to the Nectar scheme.
However, the earn rate is still competitive, even compared to other Amex cards. This card has a £25 annual fee (although it's waived for the first year, and compared to other Amex rewards cards, it is fairly reasonable), and the first 5,000 points you'll earn each year after the first year will just be covering that fee.
If you can't make peace with an annual fee, the second best card for overall spending is The Co-operative Bank Members' credit card (1 point every £3.33, but the earn rate for spending on-brand isn't exactly memorable).
Best for intro offer
It's a close call between the Amex Nectar card and the M&S Reward Plus credit card. The first basically gives you a free initial £100 voucher (20,000 points). The second only gives you 2,500 points as an intro bonus (worth £25), but it also doubles your points for the first year. If you think you'll spend more than £7,500 a year at M&S, then it beats the Amex card.
Best for wide range of earn partners
The Nectar scheme isn't tied to Sainsbury's only. You can earn points with dozens of different retailers and providers, including Sky, eBay, some petrol brands, some train companies and many others.
Best for loyalty scheme earn-rate and redeeming options
Tesco's credit cards don't add a lot of points to your usual Clubcard balance, but they have other qualities.
The main one is that they already belong to a loyalty scheme that normally earns you 1% in vouchers, even if you don't have a credit card. Also, Tesco's credit cards are integrated with the scheme itself. You don't need to swipe your Clubcard at the till to earn your standard points if you use one of them to make the payment, which means less fuss and a lighter wallet.
Even taking the scheme into account, they won't beat the Sainsbury's or the Amex cards (including the points you earn with Nectar anyway. You'd get 1.5% with them, while only 1.25% with the Tesco cards), but the gap isn't as big as it may look at first glance.
Also, when it comes to redeeming your points, you can really boost their value if you opt for one of Tesco's partners instead of standard vouchers. They'll be worth three times as much, and you can choose among a broad range of options ranging from hotels to magazine subscriptions to restaurants. Sainsbury's does "Double-up" days in which your points are worth double, and also offers a decent range of alternative redeeming options, but Tesco's definitely the winner here.
Best for range of cards
Tesco has eight different card options, all without an annual fee, to suit different needs ranging from balance transfer cards to 0% purchase cards to the rewards credit card with the lowest APR currently available on the whole credit card market.
Best for bad credit
If you need a credit builder credit card, the players here are the ASDA Money Cashback Start credit card and the Tesco Foundation credit card. Again, Asda has a better earn rate in itself (1%), but Tesco fights back if you also take the loyalty scheme into account (1.25%).
Also, Asda's earns you more when you spend off-brand, but Tesco's has a lower APR, so ultimately it all comes down to how sure you are you can pay off your credit card balance every month.
The verdict of the verdicts
For average banking and shopping needs, you may want to look at Sainsbury's Dual Offer credit card. It doesn't necessarily top any of the charts, but it ticks most of the boxes. From a financial point of view, it combines a balance transfer and a 0% purchase offer, granting you a lot of flexibility with your debt (don't abuse it!). However, the APR isn't very competitive, so you do need to set an alarm and clear your balance before the intro period expires.
As far as rewards go, it belongs to a good loyalty scheme that includes loads of earning options. It has a nice intro bonus (a £35 voucher), a competitive reward rate (1.5%) and no annual fee (although its Amex equivalent is better for overall spending).
But again, don't forget that where you usually do your grocery shopping is the most important thing to consider. After all, let's be honest: you won't start being a regular at that huge Tesco with all the great offers that's half an hour from your place just because you got a branded credit card. You'll still find yourself doing your day-to-day shopping at your local and slightly overpriced shop with the very nice staff.
We show offers we can track - that's not every product on the market...yet. Unless we've said otherwise, products are in no particular order. The terms "best", "top", "cheap" (and variations of these) aren't ratings, though we always explain what's great about a product when we highlight it. This is subject to our terms of use. When you make major financial decisions, consider getting independent financial advice. Always consider your own circumstances when you compare products so you get what's right for you.