Barclays app review
The Barclays banking app offers cashback rewards and a simple way to transfer money abroad.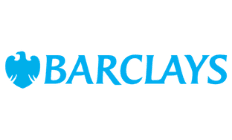 It's clear that Barclays has taken inspiration from digital banking apps such as Monzo and Starling; the Barclays app can give you an overview of your spending by category and even gives you the option to manage current accounts from other banks.
If the Barclays app doesn't quite suit your needs however, have a read of our other app reviews to find a banking app that does.

Free Revolut card delivery worth £5
Open an account in minutes
Instant spending notifications
Trusted by 8 million users
What is the Barclays app?
The Barclays app is an app by Barclays Bank, designed primarily for existing Barclays customers, although you can use it to manage some accounts held with other banks. It's designed to be an easy way to check your balance, make payments and earn rewards.
How does the Barclays app work?
The app is linked to your Barclays current and savings accounts, allowing you to see balances and transactions for each account.
You can also do the following:
View and delete direct debits
Transfer money between current and savings accounts
Set up, manage and cancel standing orders
Make payments to a mobile phone number
Make international payments (available for 35 countries)
Make payments with your iPhone via Siri
Freeze debit and credit cards
Change your withdrawal limit
If you forget your PIN, you can view it in the app
Select cashback reward offers
View the balances of non-Barclays bank accounts that are linked to the app
Make payments from non-Barclays sterling current accounts that are linked to the app
How do I apply for a current or savings account with Barclays?
The easiest way to apply to open a new account with Barclays Bank is online. Go to the Barclays website to open a sole or joint account, open a bank second account or switch your existing current account to Barclays.
Saving with the Barclays app
You can use the Barclays app to manage your savings account as well as your current account. Echoing digital banking heavyweights such as Starling, you can use the Barclays app to see a "breakdown" of your spending, allowing you to view exactly where your money's going.
Expenditure can be organised by category, so you can see, for example, how much you normally spend on eating out or on train fares. However, you can't set saving targets to help focus your budgeting efforts.
Barclays Bank fees and limits
Current accounts with Barclays Bank will set a monthly maximum charge for going overdrawn without a pre-arranged overdraft or for going over your arranged overdraft limit.
You may also be charged £8 a day if you have any unpaid transaction fees.
Is Barclays Bank safe?
The Financial Services Compensation Scheme (FSCS) is an independent statutory fund set up to safeguard consumer finances in the event of a bank being unable to meet its payment demands. Barclays Bank has full FSCS protection, which provides compensation for the loss of up to £85,000 – as is the standard for UK bank accounts.
Digital banking deals
Pros and cons of the Barclays app
Pros
Get full access to your Barclays current and savings accounts – you can receive your salary, make direct debit payments and bank transfers.
Instant notifications for transactions mean you no longer have to wait to see your full statement.
You can freeze your account if your credit or debit card is lost – then unfreeze it if it's found.
International transfers are available for over 35 countries.
Access a broad network of bank branches if something goes wrong.
Cons
Payments can't be made directly from the app's "Accounts" page, meaning you may end up switching back and forth between pages in the app.
Payments made in non-sterling currencies will incur the Non-Sterling Transaction Fee of 2.75%.
Frequently asked questions