Shawbrook savings accounts
Find out if you should be saving with Shawbrook Bank.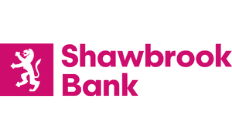 Shawbrook Bank is a new kid on the savings scene, having launched in 2011. If you haven't heard of it, it's a savings and lending bank based in the UK.
Whether you're trying to squirrel away a few coins daily, or you're looking to put a lump sum away to fatten up a bit, Shawbrook Bank has a variety of savings options.
We've highlighted the key features of Shawbrook Bank's savings options in our review, below.
Cash ISAs
Table: sorted by interest rate, promoted deals first
Fixed-rate bonds
Table: sorted by interest rate, promoted deals first
What savings accounts does Shawbrook Bank offer?
Fixed-term savings
This type of account tends to be for people looking to put away a lump sum to mature. Why? Well, firstly you can't withdraw your money until the end of the agreed term. Secondly, you have to put in a fairly sizeable amount. Here are the details:
Minimum deposit amount. Ranges from £1,000 to £5,000 depending on the savings account.
No access.

You can't withdraw money until the end of the term, once your money matures.
Fixed interest.

No variable interest rates. With these accounts you know exactly what you'll get.
Decent interest rates.

In exchange for locking your money away, the bank usually gives decent interest rates – higher than easy access and notice accounts.
Maximum deposit. All of Shawbrook Bank's fixed savings accounts have an upper limit of £2 million.
Apply online. Sign up to Shawbrook Bank online, then manage your account by email, phone or online.
Easy-access savings
Take money out whenever you like. This is ideal for anyone who's trying to save on a budget. If you're trying to save but worried one major event might into your spare funds. What if your oven stops working?
Fixed-rate accounts tend to offer the best interest rates out of the various types of savers. However, they're only really for people who can afford to ignore a chunk of money for a while.
Ease of access. Withdraw whenever you like instantly.
Minimum opening deposit. £1,000.
Maximum balance. Save up to £85,000.
Interest rates. Lower than with other saver options. However you get access to your funds.
Minimum withdrawal amount. £500.
Notice savings
The notice account is a half-way house between instant access and fixed rate bonds. You can withdraw your money but you have to give the bank notice. This account is suited to people who have a specific big savings goal in mind, such as a wedding or buying a car.
Notice period. Its account has a 120-day notice period. If you are saving up for something, make sure you give enough notice. If not, you might not be able to withdraw your funds.
Minimum balance. Lowest amount you can save with its notice account is £1,000.
Maximum balance. Save up to £500,000.
Interest rates. Higher than easy or instant access, but lower than fixed-term bonds.
What is a cash ISA?
A cash ISA is a savings account where you don't pay tax on the interest you earn. There's a limit on the amount you can deposit into ISAs each year, which is set by the government. For the 2018-2019 tax year you can invest up to £20,000 in ISAs.
Cash ISAs
ISAs give you tax-free savings. You can get a certain amount of interest tax-free with the personal savings allowance, too (lower-rate tax payers can earn £1,000 a year in interest tax-free, and the limit for higher-rate tax payers is £500).
Shawbrook Bank offers an easy access ISA, or fixed-term ISAs for 1 year, 2 years, 3 years, or 4 years.
It's worth knowing that with Shawbrook Bank bank's ISA options, you can withdraw your money early – even with the fixed term accounts. However Shawbrook Bank will charge you an early exit, and you might end up with less money than you originally deposited. You can find of your early exit charge in your key product information document, which you receive after opening an account.
Easy-access ISA
Minimum balance. £1,000.
Maximum balance. 250,000.
Interest rate. Lower than with a normal easy-access savings account.
Apply online. Manage your account online, through direct message or over the phone.
Fixed-term ISAs
Minimum balance. Minimum deposit amount is £5,000 for all the fixed-term ISAs.
Maximum balance. For all the fixed-term ISAs the maximum balance is £250,000.
Interest rates. The longer term you agree to the better the interest rates
Cancel early. With all of the ISA options you can cancel early. However you will be charged an exit fee. You might end up with less than you deposited.
Does Shawbrook Bank offer online or mobile banking?
Shawbrook Bank is an online-only bank. It doesn't have any physical branches, so you apply and manage your account remotely. This could be on its website, through direct message, over the phone, or in some circumstances by post. It doesn't have a mobile app for savings account customers.
How safe is Shawbrook Bank?
Your personal savings are protected by the Financial Services Compensation Scheme for up to £85,000 with Shawbrook Bank. Join accounts are protected for up to £170,000. Shawbrook Bank is authorised by the Prudential Regulation authority and regulated by the Financial Conduct Authority (FCA) and the Prudential Regulation Authority (PRA).
What are the pros and cons of banking with Shawbrook Bank?
Pros
Online banking. You can access your Shawbrook Bank account anywhere. All you'll need is your username and password.
Flexibility. Shawbrook Bank offers a range of accounts with options for various types of savers.
Decent rates. Shawbrook Bank offers pretty competitive rates across the board. They're not market leading, but certainly up there.
Transparent rates. Some banks offer great interest rates upfront then take them away after 12 months. Shawbrook Bank doesn't do this.
Cons
No high-street presence. More and more people are turning away from high street banking. However, in some circumstances you might prefer to have the option to visit a branch.
FAQs
Read more on this topic