Apple iPhones, iWatches and other tech – What owners say
Apple is a giant when it comes to personal tech and has a product range that many of you will already know about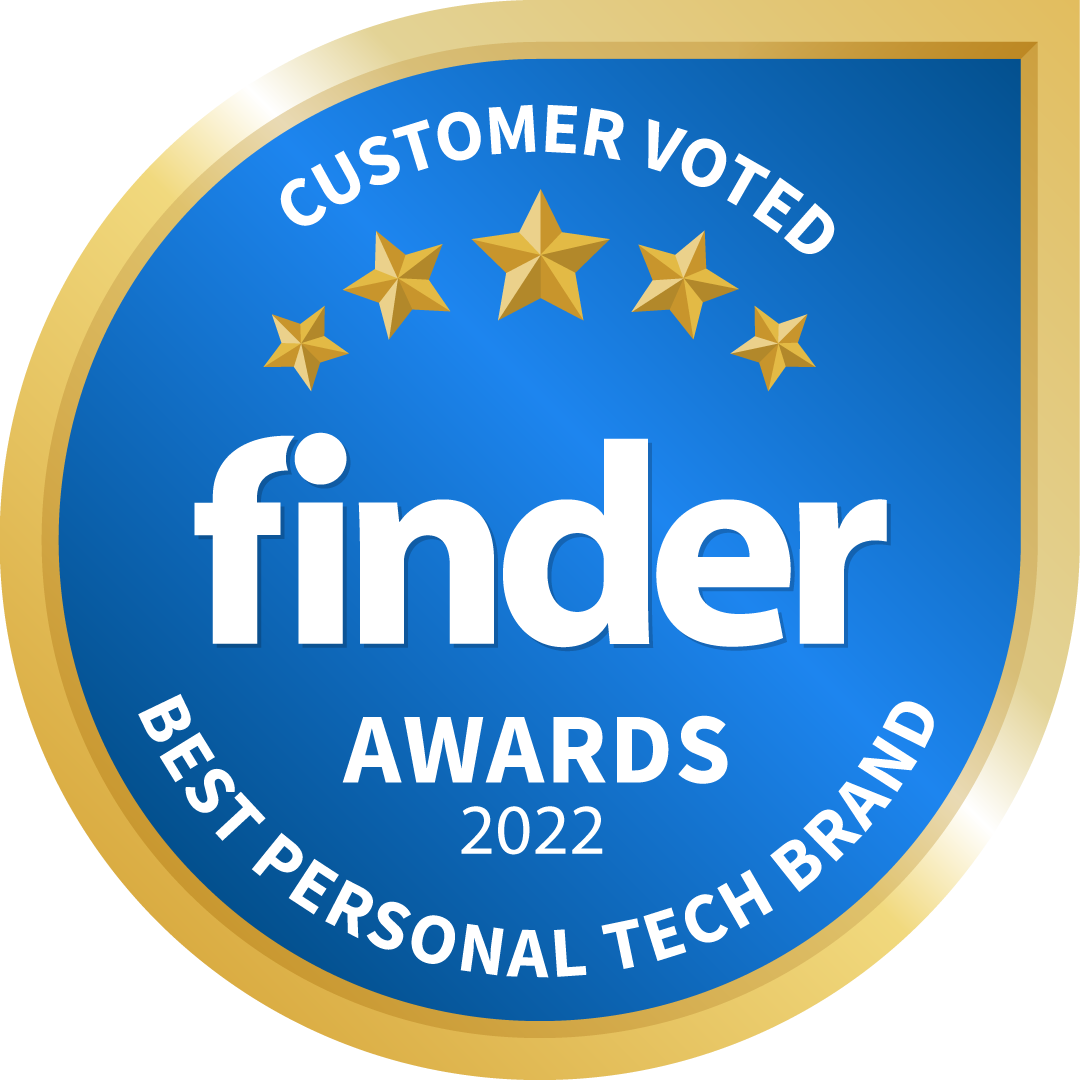 High build quality that'll last a long time
Usually more expensive than Android devices
Apple came top in the Finder Retail Awards 2022 in the personal tech category. To decide the winner of these awards, Finder surveyed 1,963 consumers about their personal tech gadgets, including how reliable they are and whether they were value for money. Apple scored 4.5 stars out of 5 overall, and a huge 95% of customers said they'd recommend Apple products to a friend. Apple is known for the iPhone, with the first one coming out in 2007, and with new models catching our attention almost every year.
| Category | Score |
| --- | --- |
| Overall customer satisfaction | ★★★★★ |
| Value for money | ★★★★★ |
| Reliability | ★★★★★ |
| Performance (customer-rated) | ★★★★★ |
| Satisfaction | ★★★★★ |
| Recommend the brand to a friend (%) | 95% |
Apple's product range
Your life can basically revolve around Apple products once you've got a few. You can link different devices with each other, like the iPhone to an Apple Watch or an iPad to a Mac. Apple's iPhones range from the latest 13 model to the original version (which you can probably find in a car boot sale somewhere). Apple also makes AirPods and smart home devices.
What is Apple known for?
Apple is known for its reliable devices and the iconic multicoloured widgets and themes on each. Its iPhones have excellent camera quality and apps specifically found on its App Store. Meanwhile, its iPads and certain MacBooks are lightweight and have solid battery lives. The Apple Watch can basically function as a phone, as you can make and take calls, send messages and listen to music on it. Apple is also known for selling accessories separately from the main device, so it can be expensive if you want the full package.
Apple customer reviews
According to our survey, the most popular Apple product by far was the iPhone. Some commented that it was expensive, but counterbalanced this with their good experience with the software. They could use the phone alongside other Apple products with ease, and found it to be reliable with a long battery life, great design and good security. Other products have also been deemed expensive, but receive good reviews overall. Customers love the multifunctionality of the Apple Watch, the speed and durability of its laptops and tablets, and the sound quality of the headphones. Overall, 95% of customers would recommend Apple to their friends.
Overall verdict: Apple personal tech
The dispute whether Apple or Android is better will probably never end, which shows how much of a superpower Apple really is. It has the personal tech category nailed down, with devices you can sync with each other without having to be a tech genius. Its range is sleek, durable and convenient, albeit at a high price point.
Frequently asked questions
Retail brand customer ratings
These scores are based on a survey of customers carried out in June 2022. Read more about our methodology here.
We show offers we can track - that's not every product on the market...yet. Unless we've said otherwise, products are in no particular order. The terms "best", "top", "cheap" (and variations of these) aren't ratings, though we always explain what's great about a product when we highlight it. This is subject to our
terms of use
. When you make major financial decisions, consider getting independent financial advice. Always consider your own circumstances when you compare products so you get what's right for you.