Apple iPhone SE 2020 review
Thinking of getting your hands on the latest iPhone? Check out our review of the iPhone SE 2020.
The new iPhone SE (2020 model) has finally arrived.
Remarkably, it's the cheapest and smallest iPhone you can buy from Apple. This, of course, makes it a very tempting purchase, as well its compact design, small screen and a return of the beloved Home button.
What models are available? You can purchase the new SE in 64GB, 128GB, 264GB, and in black, white or PRODUCT(RED).
Where can you purchase it? You can buy the iPhone SE from Very, Currys and John Lewis.
When can I buy it? The iPhone SE is available in store and online now!
Design
The iPhone SE 2020 looks a lot like the Apple iPhone 8, and if anything, that's understating matters. It's the same size, it features the same 4.7-inch 326ppi 1,334 x 750 pixel LCD display and the same TouchID sensor at the base.
There are some key differences, though. The new Apple iPhone SE 2020 drops Apple's "3D Touch" as found on the iPhone 8 in favour of the newer Haptic Touch system. The iPhone SE 2020 is also dual SIM by way of an eSIM, something you won't find on the iPhone 8, although it is present on the iPhone 11.
There are also colour differences. If you were a big fan of Apple's gold-coloured phones, you'll have to jump all the way up to the iPhone 11 Pro. The gold, grey or silver finishes are absent on the iPhone SE 2020, which comes in black, white or PRODUCT(RED) instead.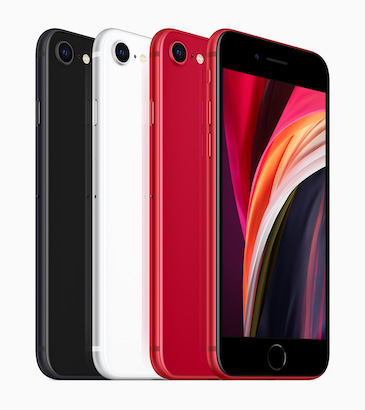 Camera
Apple has for a long time saved its "best" camera arrays for its premium phones, even though its range of "premium" has typically only related to at most two actual handsets.
That's still true for the iPhone SE 2020, which features a single rear 12MP f/1.8 camera lens that Apple claims is the best found in any single-lens smartphone.
A big call, but at least at a technical level, it's looking at the same core specifications as the iPhone 8 which also features a 12MP rear f/1.8 lens.
The iPhone SE also features the same array and the same processor as the iPhone 11, which suggests the iPhone SE 2020 could be a bit of a camera bargain if it can turn out the same kind of shots as the iPhone 11.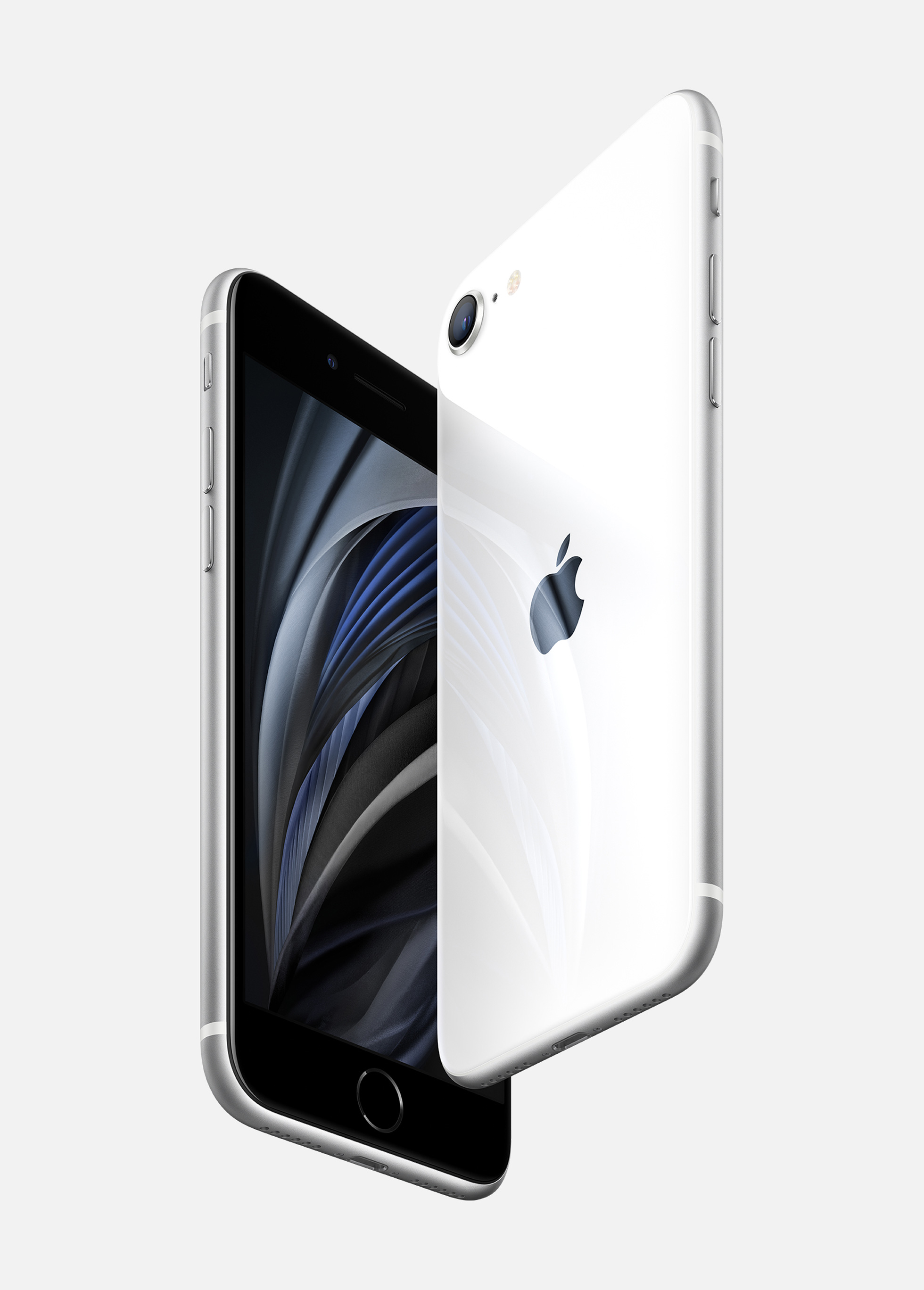 Processor
But here's where the iPhone SE 2020 diverges pretty sharply from any other recent iPhone model. The iPhone SE 2020 runs on the Apple A13 Bionic with an amount of RAM.
Apple never officially announces the RAM count for its iPhones. However, we can guess that the SE model will outpace the iPhone 8, but not match up to the iPhone 11 in these terms.
Battery
Apple doesn't state absolute battery figures for iPhones at any point, but it has claimed the iPhone SE 2020's battery "lasts about the same as iPhone 8". Literally, that's a line that's on Apple's spec sheet for its new phone.
Pros and cons
Pros
Good value for money
Return of the home button
Compact design
Cons
Battery life
No 5G connectivity
What's the verdict?
If you're in the market for a "new" iPhone, the iPhone SE 2020 has a lot going for it compared to its obvious competition.
It's a lot cheaper than any other iPhone model (even at 256GB) and has a newer processor. It's also a great option if you're looking for a compact iPhone with a small screen, and one that still has Apple's iconic Home button with Touch ID.
Where can I buy the iPhone SE 2020?
The iPhone SE can be purchased from most UK electronics and mobile phone retailers including Very, Currys and John Lewis.
When it comes to paying monthly, try the 64GB model with 18GB of data for £30 per month, as well as an upfront cost of £29. If you need more data, 72GB for the 64GB model will cost you £35 a month, but with no upfront cost.
If you want to buy the phone outright, the iPhone SE 2020 64GB model will set you back £419, while the 128GB option comes in at £469. Looking for even more storage? The 256GB will be on its way to you for £569.
iPhone deals and discounts
Popular Reads