AJ Bell ISAs: Stocks and shares, lifetime and junior ISAs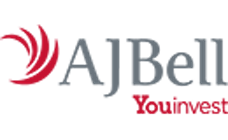 AJ Bell YouInvest is a private limited company that provides online investment platforms and stockbroker services. It was formed in Manchester in 1995 by Andy Bell and Nicholas Littlefair. AJ Bell's head office is in Manchester. The company claims to provides its services to around 140,000 clients.
By opening an ISA account with AJ Bell, you can choose your own investments, a wide range of investments including stocks and shares, you can view your account online 24/7 and deal on the go with AJ Bell's mobile app and a UK-based customer support.
Why open an ISA account with AJ Bell YouInvest?
AJ Bells YouInvest's ISA account hosts a wide range of benefits, these include:
Low-cost. Deal from £1.50 and never pay more than £9.95 per online deal.
Control. Choose your own investments – Make your own decisions and don't pay someone else to do so.
Wide investment range. Invest in a wide range of investments including stocks and shares, over 2,000 funds (unit trusts and OEICs), investment trusts and exchange traded funds.
Easy to use. View your account online 24/7 and deal on the go with our mobile app
Regular savings. Invest from £25 per month using the regular investment service and pay £1.50 per deal
Great service. AJ Bell provide 2 UK-based customer services teams, webchat and email support.
Investment content. Manage your investments by accessing the wealth of investment tools, videos, research availiable for AJ Bell customers.
Is it easy to set up a stock and shares ISA?
Setting up an AJ Bell YouInvest stocks and shares ISA is a simple online process that takes under 10 minutes to complete. To complete this form you'll need;
To be aged 18 or over at the time of your application
To be a resident in the United Kingdom for tax purposes or, if not so resident, either perform duties which, by virtue of Section 28 of Income Tax (Earnings & Pensions) Act 2003 (Crown employees serving overseas), are treated as being performed in the United Kingdom, or married to, or in a civil partnership with, a person who performs such duties.
Have your National Insurance number
Have your bank details
If you want to Transfer an already existing Stocks and shares ISA you have to us, this is easy and stress-free. You can choose to transfer cash or investments or a mixture of both. Transferring an existing ISA to us doesn't affect the amount you can pay into the ISA.
Why use an ISA?
One of the most attractive benefits of an ISA are the tax advantages. Within a Stocks & Shares ISA, investors are exempt from Capital Gains Tax and further tax on income.
The UK tax year ends on 5 April each year. This is the deadline to make a deposit into a AJ Bell YouInvest ISA using your annual allowance. Any remaining allowance cannot be carried over to the following year.
There is no minimum investment but there is a annual maximum deposit limit of £20,000. You are responsible for the selection of any investment or, if you have appointed an introducing broker, then the introducing broker will be either responsible for advising you of suitable investments or investing the ISA according to the investment management parameters you supply to them.
There is no minimum length of investment. You can sell your investment at any time, but please remember that stock market investments are designed for the long term and are not suitable for money needed at short notice.
More guides on Finder