What is 5G? Your guide to the future of mobile networks

The fifth generation of mobile networks promises vastly increased speed and reliability.
If you've purchased a mobile handset in the past couple of years, you'll have seen terms like 3G and 4G. Most phone plans these days are 4G, though 3G remains in use in some areas. If you've held onto your phone a little longer, you've been using a 2G device, although 2G's days are seriously numbered.
The next big evolution in mobile networks is just around the corner in the fifth generation, usually referred to as 5G.
5G: What is it?
At an exceptionally basic level, 5G networks will be the fifth generation of mobile network standards used worldwide. The initial generation of mobile networks was purely focused on calls, while 2G services added enough capacity to handle phone-to-phone text messaging.
The introduction of 3G networks improved data capabilities to handle internet usage, something that was greatly expanded with the birth of 4G networks, and especially the LTE (Long Term Evolution) and LTE-A (Long Term Evolution Advanced) enhancements of the basic 4G specification. Those specifications top out at a theoretical download rate of 1Gbps, which is part of where 5G comes in.
While the specifications are far from final, one of the key aspects of 5G connectivity that the new networks should bring is a radical upswing in data rates, both for download and upload. We're never likely to see identical download and upload rates, but then the vast majority of usage online is in a download scenario (watching videos, installing apps). Still, if you're struggling on today's mobile networks with functions such as video uploading, 5G should bring plenty of relief. With that speed comes the potential for a wide range of new applications, in the same way that (for example) you'd struggle to enjoy Netflix on a 3G connection but it's entirely feasible on a decent 4G network.
With the standards yet to be finalised, you could ask a dozen different network operators what their speed expectations for 5G are likely to be and get a dozen different variant answers.
Here in the UK we're sitting at the forefront of mobile network technologies and speed expectations, and as such on the speed front we're quite likely to be cutting edge in speed terms. We're expecting to see networks that will start at 10Gbps download rates, and scale up markedly from there.
It's not just all about speeds, however. One factor that has led to a lot of consumer dissatisfaction with 4G networks has been the issues around congestion during peak times. 4G networks can handle huge quantities of data compared to their 3G predecessors, but even they have their limits.
The underlying design of 5G networks is for mass scale device connectivity, to also tie into an expected sharp rise in the number of connected Internet of Things (IoT) devices. This is everything from smart door sensors to fully intelligent home appliances, security services and monitoring stations, as well as more traditional networked IT equipment.
The core idea here is that every device, and especially those that require consistent connectivity, will be able to get it from 5G networks. In order to effectively handle thousands of clients from a single cell, radical network reengineering is required from all UK networks.
5G: When can I get it?
While all UK carriers will be testing out potential 5G technologies, it's not expected that actual 5G networks will launch until around 2020 or thereabouts. The final specifications for 5G networks are expected to be ratified by mid-2018, at which point implementation testing and network building can commence.
It's also worth keeping in mind that some overseas networks may well launch what they call "5G" networks in advance of the specifications being finalised. That's more likely to be a matter of branding and providing patching to existing networks than a "true" 5G network to speak of, depending on how those standards roll out.
The higher frequencies expected to be a large part of the 5G story do present a challenge to telcos, because those higher frequencies typically travel shorter distances than lower frequencies. As such, mixing and matching technologies and frequencies is going to be key for telcos, as well as the use of technologies such as MIMO (Multiple Input Multiple Output) antennas. These use additional antennas to allow for wider boosting of 5G signals, as well as enabling MIMO-compliant devices to access the best possible speeds even in areas where signal may otherwise be poor.
It's expected that the first consumer 5G devices will be effective dual 4G/5G devices simultaneously in order to maintain network connectivity at all times, but it's still way too early to theorise about what those devices will be.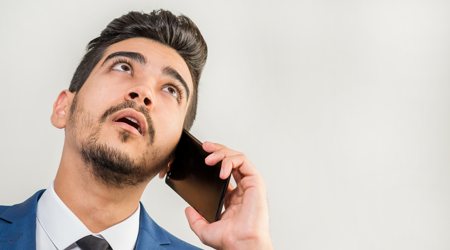 Does this mean my existing 4G handset will stop working?
Any handset you've got right now that connects to 4G networks should be just fine through the early implementation phase of 5G. The telcos are in no way interested in dumping a huge swathe of customers simply because there's a new technology in town. While the frequencies for full 5G networks are likely to differ from existing 4G technology, there will eventually be some reassigning of network resources over time, but nobody is likely to rush into that scenario.
Will I be able to update my 4G handset to 5G?
If you're talking about a handset you're currently holding, almost certainly not. It's feasible that handsets that come to market in 2019 or 2020 may include the relevant radios and specifications for 5G upgrades via software, but for existing mobiles, the differences in the way 5G is proposed to work make a software upgrade path all but impossible.
While manufacturers have experimented with modular phones, whether it's LG's G5 or Google's now-defunct Project ARA, it's feasible that such a handset approach could include swappable radio modules that made some future handset hardware upgradeable. Based on the consumer indifference towards the G5 and Google's dropping of ARA, however, it feels unlikely that this will happen.
As a result, when 5G comes around, the most likely scenario is that you're going to have to get a new handset to access the network, but it's entirely likely that your existing 4G handset will conk out long before 4G networks themselves are decommissioned.