Beauty product of the week: 3CE eyeshadow palette in Bitter Sweet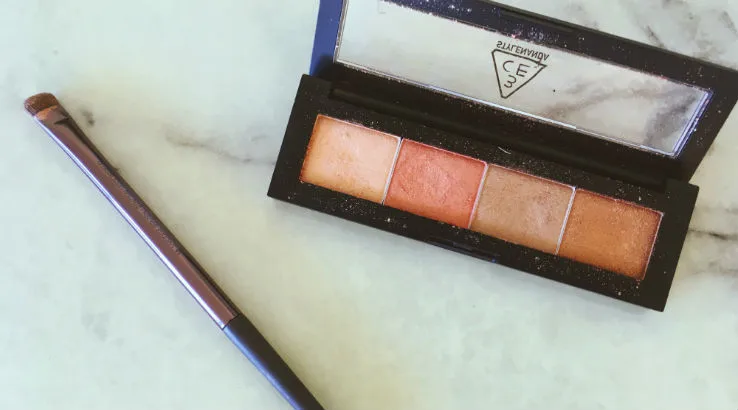 Glitter that stays on all night.
Why we love this product
If you haven't already tried any Korean beauty products, you should. There's definitely a reason why beauty enthusiasts love them so much.
One of my favourite Korean beauty brands is 3CE (or 3 Concept Eyes). The brand is known for its ingenious makeup creations and for sticking to a colour palette of pinks, yellows and oranges.
So, what makes this palette of glitter shadows so special? With many glitter shadows you have to use a cream base to even get them to stick to your lids. Plus the fallout is insane and very noticeable (part of the reason why I prefer matte shadows). However, with 3CE's glittery shades, you don't need a base, they just go on like a normal eyeshadow.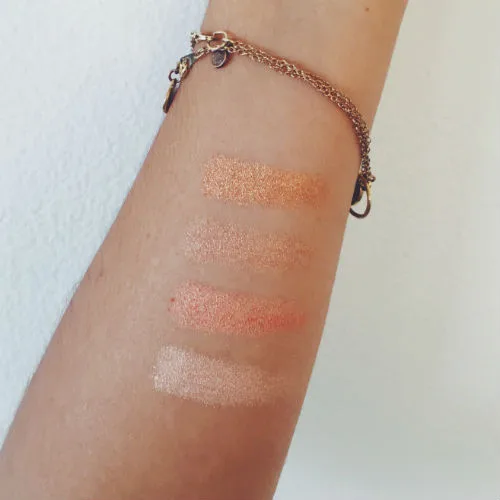 And they don't move either. My eyelids are very prone to creasing, but when I wear these colours, my makeup looks the same at the end of the night as it did at the beginning. Plus they're very pigmented. You get a real pop of glitter when you wear these, especially the gold shade.
This 3CE palette has some of the best glitter eyeshadows I've ever tried and I bought it on the recommendation of another editor, so it definitely has a few industry fans. If you're looking to expand your collection, give these eyeshadows a try.
Affordability
Depending on where you buy it, the palette usually retails for around £25.
Where you can buy it
3CE is sold at Sephora, although this palette is regularly sold out and you have to be quite lucky to get it there. Otherwise, you can buy it on the StyleNanda website (the website of the blogger behind the brand).