Uber Changes Rules to Stay Ahead of Gig-Worker Law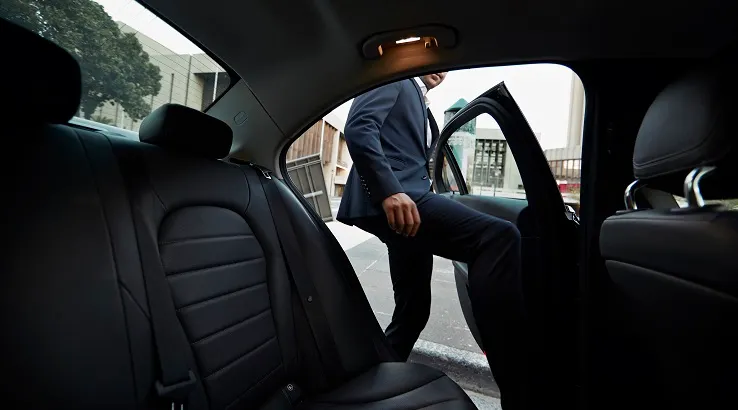 Uber is not prepared to call its drivers employees, as California state law now mandates.
There have been winners and losers in the gig economy. While companies like Uber and Lyft have made billions for their investors and founders, this typically comes at the expense of drivers who report being underpaid and underappreciated.
"Drivers have lost their homes due to the shrinking pay from Uber and Lyft and can't find new apartments because landlords don't think we have stable jobs, this is the world we live in," Nicole Moore, a part-time Lyft driver from Los Angeles and organizer with Rideshare Drivers United, said to Fortune. "I know two or three drivers who have been living out of their cars. Meanwhile Garrett Camp [the co-founder of Uber] just bought a $72.5 million home."
California's "Gig-Worker Law," which creates a new test to determine if a worker is an independent contractor or an employee of a company, seeks to remedy this problem. The law, which is targeted directly at gig worker companies like Lyft, threatens to force these companies to provide its workers benefits and other employment benefits.
On Wednesday, Uber announced changes to its driver's program to make it easier to pass the "Gig-Worker Law" Test. Opting to call itself a technology platform that offers a service that allows drivers to work for themselves, the company — in a blog post and an email to drivers — alerted that its rule about ride-picking has been eliminated. As choosing preferred rides could extend the wait times for customers, drivers had to accept the passengers the systems assigned to them or incur a penalty. This, in effect, gave drivers no real say in where and how they drive.
Another rule that Uber changed is how Uber pays its drivers. Previously, Uber has been opaque with its pricing strategy, making it harder for drivers to know what share of the fare the company is claiming. For UberX rides, the new policy means that Uber will not take more than 25% of the fare in service fees. A 28% service fee, however, will apply to UberXL, Uber Comfort, Uber SUV, and Uber Lux rides. Surge pricing — instead of being a dollar amount — will now show as fee multipliers on driver's maps.
The biggest change, however, is that now riders receive an estimate of how much a ride may cost before the pick-up, instead of a guarantee. This change is meant to eliminate complaints from drivers that time idling in traffic and detours that are not reported on driver's maps will continue to go unpaid.
California's "Gig-Worker Law" Test — codified from the decision of Dynamex Operations West, Inc. v. Superior Court of Los Angeles, where the court rejected the former standard for classifying independent contractors, the Borello Test — asks 3 questions. First, it asks if the worker is under the control and direction of the hiring firm in regard to the performance of the work in question. Second, the test asks if the worker is doing work that is somehow different than the hiring firm's usual business. Finally, the test asks if the worker is only engaged in the work that he/she is paid for simply because he/she is being asked to do the work by the firm.
A yes from all three questions means a worker is an employee and must be treated as such.
Uber and other gig-economy companies — including Lyft, Instacart, and Doordash — have formed the $100 million lobbying group Protect App-Based Drivers & Services in an attempt to defeat the "Gig-Worker Law." The group is pushing for a 2020 ballot initiative that would exempt rideshare companies from the "Gig-Worker Law."
In exchange for not recognizing gig workers as employees, the referendum proposes an industry minimum wage at least 20% over the state's minimum wage, $0.30 per mile for vehicle wear-and-tear, small healthcare stipends for eligible workers, and insurance for on-the-job accidents. This is far less than what gig workers would be entitled to as official employees, but more than what they are receiving now.
Should Uber be forced to recognize its driver force as employees, it may be on the line to provide healthcare and other employee's benefits to over 3.9 million workers. With the company posting a quarterly loss in its most recent financial report, this type of obligation could theoretically bankrupt the company.
Some drivers feel that if the gig-working apps are forced to recognize them as employees, they would lose some of their work flexibility. "I do rideshare because the flexibility is phenomenal and it allows me to be there for my family while making extra money to supplement my retirement income from the Navy," Llewellyn Holloway from San Diego, who drives for Lyft, said to Fortune. Holloway was likely responding to Uber, which stressed that compliance with the law would mandate imposing shifts. Legal opinion suggests that Uber's position is a threat; nothing in federal or state law mandates that a business schedule workers in contiguous work shifts.
"I'm supporting the ballot initiative because it's going to allow me to keep my flexibility, and that's the most important thing to me."
Lyft has yet to change its policies in regard to the new law.