U.S. Bank to take over State Farm Bank accounts, credit cards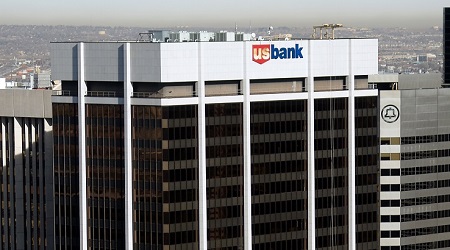 State Farm customers will continue to have access to U.S. Bank products after the conversion.
State Farm, the nation's largest home and auto insurer, has announced it will be exiting the banking industry. Since 1999, the insurer has offered checking and savings accounts, credit cards and loans that were opened and serviced through its nationwide network of brokers and agents. State Farm will be handing off its banking services to U.S. Bank as soon as regulators approve the deal, which is expected to happen in late 2020 or early 2021.
State Farm's bank accounts will then be switched over to U.S. Bank, while its credit cards will become co-branded with U.S. Bank and another bank yet to be disclosed. The State Farm broker network of over 19,000 agents will continue to offer U.S. Bank products to its customers, transforming the largely Midwestern bank into a bank with a customer presence across the entire nation.
U.S. Bank currently has branches in California, Colorado, Idaho, Illinois, Iowa, Kansas, Minnesota, Montana, Nebraska, Nevada, North Dakota, Oregon, South Dakota, Washington state, Wisconsin and Wyoming. State Farm manages a branchless bank but has customers in all 50 states and in most of the overseas territories.
"It is a terrific opportunity to combine U.S. Bank products, services and digital capabilities with State Farm's coast-to-coast network of agents," said Andy Cecere, chairman, president and CEO of U.S. Bank, in the announcement. "This relationship will provide State Farm customers with enhanced product options while expanding U.S. Bank's reach into new and existing markets."
How State Farm Bank and U.S. Bank compare
State Farm Bank offers basic checking and savings accounts with no minimums and fees, though its money market account and CDs have offered more competitive interest rates. U.S. Bank checking and savings accounts are more on par with the biggest American banks — low interest rates and monthly fees.
The State Farm Rewards Visa Credit Card comes with no annual fee and 3x rewards for your insurance payments, while U.S. Bank offers a variety of rewards cards with up to 5x rewards for certain categories as well as cards with generous 0% introductory periods.
"State Farm has been committed to helping people for nearly 98 years. U.S. Bank is an outstanding institution that shares our commitment to strong customer relationships," State Farm President and CEO Michael Tipsord said. "When we combine State Farm's deep customer relationships with the scale and capabilities of companies like U.S. Bank, we can help significantly more people."
Wikimedia