Types of life insurance comparison
Which type of life insurance has the best cost, coverage and cash value for you?
Each type of life insurance policies is tailored to help with different needs in your life, from paying off major expenses like a mortgage or investing to build wealth for loved ones. To find the best policy for you and your family, explore the key features, pros and cons for each policy.
Compare major life insurance policies side-by-side
| | | Term | Whole (Permanent) | Universal (Permanent) | Variable (Permanent) | Variable Universal (Permanent) |
| --- | --- | --- | --- | --- | --- | --- |
| Length of policy | 10 – 40 years | | | | | |
| | Llifetime | | | | | |
| Cost | Monthly costs | $ | $$$ | $$ – $$$$ | $$$ – $$$$ | $$-$$$$ |
| | Premiums stay the same | | | | | |
| | Premiums can change over time | | | | | |
| Payout | Payout amount is guaranteed | | | | | |
| | Payout amount is adjustable | | | | | |
| Cash value | Tax free withdrawals & loans | | | | | |
| | Earns interest at a fixed rate | | | | | |
| | Earns interest at a flexible rate | | | | | |
| | How cash value interest grows | No cash value | Fixed interest rate set by your insurer | Minimum interest rate and market interest rates | Stocks and other investments | Stocks and other investments |
Term life insurance
Term life insurance is the simplest and cheapest policy. It offers coverage for a set period of time and comes in varying term lengths. It offers a one-time death benefit paid to beneficiaries if you die during that term. You choose the coverage amount and term length like 10 or 20 years, and then you pay a set premium during your term. If you outlive the term, you may renew or surrender the policy. What happens if you outlive your policy but still need insurance? You will have to buy another policy — and pay higher rates.

Consider this policy if:
You have temporary needs you want to make sure are covered
You have a mortgage
You have heavy student loan debt
Whole life insurance
Whole life insurance offers fixed premiums, lifelong coverage and cash value accumulation. It also has the potential to earn dividends, if you're with a mutual life insurance company. As you pay your premium, part of your money is invested with a fixed interest rate from your insurer. Once you've built enough cash, you can take out loans from your policy, but the death benefit lowers by your loan amount. Whole life insurance offers lifelong protection and becomes a cash asset over time. It also has predictable premiums, so you know exactly how much you'll pay each month. Keep in mind that it is significantly more expensive than term life insurance, sometimes up to ten times more expensive.
Consider this policy if:
You have lifelong financial responsibilities
You will use your policy for estate planning
Universal life insurance
Like whole life insurance, universal life offers lifelong coverage and cash value accumulation with a unique feature: flexible premiums. This policy offers similar features to whole life like its cash growth and lifelong coverage. But you can adjust how much you pay as your finances change, and you can use the cash value to pay your premiums. You have the freedom to adjust your policy's premium, coverage and death benefit amount. Keep in mind: your insurer will cap your cash value returns, so double-check the "participation rate" before signing up.
Consider this policy if:
You are a seasoned investor
You have a tolerance for high-risk investments
You want a hands-on approach to life insurance
You are ok with your return on investment fluctuating
Universal life insurance guide
Variable life insurance
Variable life insurance is a type of permanent policy that offers policyholders the opportunity to place their accumulated cash value into a number of smaller investment accounts. You can choose between a number of subaccounts to invest the cash value of your policy. The insurance company manages these accounts, and you can use the cash value to cover premiums later. Your insurer will offer a portfolio of accounts for you to select your investments. Keep in mind: your returns aren't guaranteed because you're investing in the market, and you'll need to be more hands-on.
Consider this policy if:
You are comfortable with risk
You are an experienced investor
You understand that poor investments can lead to your death benefit being wiped out
Variable universal life insurance
Variable universal life insurance is a form of permanent life insurance that offers flexible premiums and the investment of accumulated cash value. Variable universal life lets you invest while keeping your policy's savings and death benefit separate. But the cash value may get lowered by negative growth, and you can pay higher premiums to rebuild cash value. Along with flexible premiums, this hybrid policy gives you the ability to invest your cash value in the investments of your choice. Keep in mind: if those investments do poorly, your premiums might rise. You'll need to be comfortable with that, and have a high-risk tolerance.
Consider this policy if:
You are an experienced investor
You are high-risk tolerant
You are ok with your premiums rising if your investments don't do well
You want to be in control of your earnings potential
Variable universal life insurance guide
Simplified issue life insurance
Simplified life insurance is a no-medical-exam policy that offers both term and permanent policies for coverage at a higher premium. Applicants answer a medical questionnaire instead of undergoing a medical exam, but approval isn't guaranteed. Premiums tend to be expensive and coverage is limited. There's no medical exam, and policies can be issued within hours or days (rather than weeks). Keep in mind: It's very expensive, and coverage is limited to small amounts.
Consider this policy if:
You need coverage right now
You want to avoid taking a medical exam
You are ok with high premiums
You are comfortable with not limited policy customization
Simplified life insurance guide
Joint life insurance
Joint life insurance is a single policy that covers two people, available as either a permanent or term policy. With first-to-die joint life insurance, the surviving spouse gets the death benefit when the first spouse dies. In a second-to-die policy, the benefit gets paid after both spouses die, often used for charitable donations. It's a convenient way to cover two people under one policy, and you can choose the condition that suits you: first-to-die or second-to-die. Keep in mind: you may pay higher premiums if one partner is in poor health. Plus, in first-to-die plans, the surviving spouse will be left uninsured.
Consider this policy if:
You are a healthy couple (if one has pre-existing conditions, you may want separate policies)
You want simple coverage with a single policy
Joint issue life insurance guide
Group life insurance
Group life insurance is a form of term life insurance coverage provided by an employer at little to no cost for employees. Employers buy group policies under a master contract and either can enroll employees automatically or let them opt-in. The employer may cover the premium entirely or deduct it from an employee's earnings. It's cheap or free, and you can get coverage even if you have a health condition. The coverage is limited, and it's almost never portable. If you leave your job, you'll need to explore other insurance options. Consider this policy if:
You are looking for inexpensive coverage
You are ok with a policy that does not cover all your financial needs
You have a separate individual policy for long term coverage to supplement this one
Credit life insurance
Credit life insurance pays off your outstanding debts when you pass away, with the value of the policy going directly to your creditors. This policy may be offered when you take out a home or car loan or line of credit, but the death benefit goes to your creditors. The value of the policy also dwindles over time as your loan balance decreases. It takes care of your outstanding debts when you die. Keep in mind: your beneficiaries won't get the proceeds from your policy.
Consider this policy if:
Your main concern is that your loved ones do not inherit your debt
You are sure that a whole or term policy is not for you
You are ok with coverage decreasing over time
AD&D insurance
Accidental death and dismemberment (AD&D), is a limited form of life insurance that covers you in the event of an accident. Should you be involved in a fatal accident, this policy will pay out to its designated beneficiaries. If you're injured and lose a body part or the ability to see, hear, or speak, the policy will pay out a portion of the full benefit. Accidents happen, so this policy offers peace of mind – and money if you're injured in one. Keep in mind: depending on your injury, it may only pay out a portion of the benefit. Plus, each insurer has its own set of exclusions, so read the fine print carefully.
Consider this policy if:
You want comprehensive coverage as a standalone policy
You want to buy it as a rider to your standard life insurance policy
You simply want a little extra financial protection
Accidental death & dismemberment insurance guide
Supplemental life
Supplemental life insurance is a form of additional insurance you can purchase to bump up existing coverage through an employer. You can opt to purchase supplemental insurance by having premiums deducted from your paycheck. There's typically no medical exam but if you leave your job or retire, you'll likely lose your coverage. There's no medical exam, and you can usually have the premiums deducted from your paycheck – which makes it easy to stay on top of your payments. Keep in mind: like group life insurance, it's tied to your place of employment.
Consider this policy if:
You have low coverage through your employer
You plan to stay with your company for several years
Supplemental life insurance guide
Final expense life
Also called burial insurance, final expense life insurance covers end-of-life medical bills and funeral costs, typically topping out at $20,000. However, your beneficiaries can use the payout however they want. Final expense insurance often doesn't require a medical exam. Instead, applicants are asked to answer a medical questionnaire. The policy is active as long as you pay the premium. It gives your survivor's money to pay for your funeral, burial and final medical expenses. This policy is open to seniors who have a hard time finding standard life insurance. Keep in mind: the coverage is usually limited to $50,000 or less, with most policies between $10,000 to $20,000.
Consider this policy if:
You are a senior without much in savings
You don't want to burden loved ones with end-of-life costs
You have another type of life insurance and want to use this only for funeral expenses
Mortgage life
Mortgage life insurance pays off the remainder of your mortgage after you die. After purchasing a home, your lender may offer you mortgage life insurance. Approval rates are high but premiums are expensive and policies are non-transferable, so you'll lose your coverage if you move. It's ideal for homeowners who have a pre-existing medical condition that disqualifies them for standard life insurance. Keep in mind: premiums are high and policies are non-transferable and the payout goes to your lender, not your family, and only pays off your mortgage.
Consider this policy if:
You are looking for a flexible option
You can't get coverage due to a preexisting medical condition
Compare the best term life insurance companies
Term life insurance is the most popular choice for most people based on price and coverage. Find the right term life insurance policies for you by comparing coverage and term lengths.
Ask an expert: What's the best way to decide between a term and whole policy?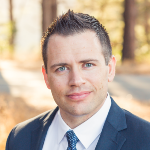 Anthony Martin
CEO & Founder of Choice Mutual
Choosing between term and whole life depends on why you want life insurance. It's critical to ask the question: "What is the money going to be used for?" There are many types of life insurance, and they all work differently. For that reason, it's important to select the policy that's best suited to achieve the planned objective.

For example, if you want to cover a temporary liability, such as a mortgage or other debt or income replacement, term insurance is by far the best type. However, if you have a permanent objective, such as final expenses or estate planning, a permanent policy is a better fit.

In short, if your need is temporary, go term. If your need is permanent, buy whole life.
Key life insurance policy terms
These are some of the terms you might come across when you're researching life insurance policies:
Beneficiary. The person, people or organizations that will receive the death benefit payout when you die.
Cash value. A tax-deferred savings account attached to all permanent policies that earns interest over time.
Death benefit. The amount of money paid to your beneficiaries when you die. This is the same as the face value of the policy minus cash withdrawals that haven't been repaid.
Face value. Also called the coverage amount, this value is the amount paid to loved ones. If you buy $250,000 in coverage, your beneficiaries will get $250,000 when you die.
Premium. The fee you pay to keep your policy in force.
Term. The period of time your policy is active — like 10, 20 or 30 years.
Bottom line
The best type of life insurance policy for you is the one that suits your financial situation, whether your needs are temporary or permanent with cash value built through low- to high-risk investments.
Once you've picked a life insurance policy type, compare insurers to make sure you're getting good coverage at an affordable premium.
Frequently asked questions