Try a Target beauty box: No subscription required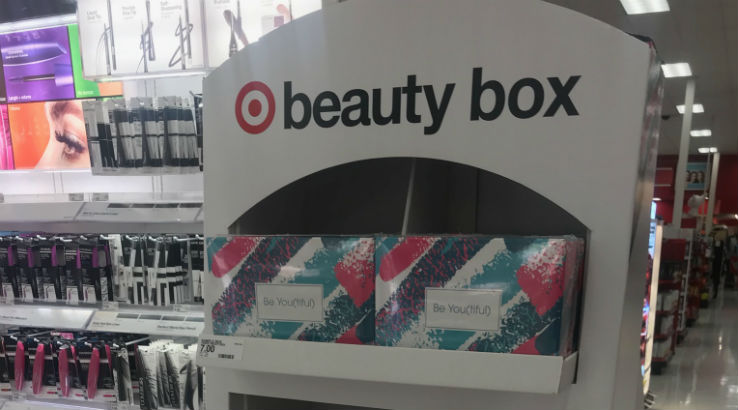 If you've been wanting to try a beauty box but aren't ready to commit to a subscription, Target has good news.
Although you probably don't need another reason to head to Target, its new subscription-free beauty boxes are a pretty darn good one. With services like Birchbox starting to dominate the makeup and beauty world, other retailers are beginning to compete with their own sample-sized beauty collections.
Target has a subscription beauty box option, but it's also starting to offer commitment-free options for those of us who aren't quite ready for a long-term relationship. Watch out, Birchbox, Target is coming for you!
There are currently four one-time-purchase Target beauty boxes available. I spotted them at my local store, but you can also purchase them online. Each box includes five or more sample-sized items and costs just $7.
The boxes also contain coupons you can use to save on other great beauty products. Here's a quick breakdown of what's in each box:
Treat Yourself box
For the girl who needs a little TLC, the Treat Yourself box is ready to help you relax. It includes a Burt's Bees tinted balm as well as a delicious-smelling lavender bath bomb.
You'll also get a gel cleanser from Honest Beauty, some Himalayan pink bath salts from Dr. Teals and a little Olay Regenerist Whip. You'll even melt into a bath with two bath candies and can use the Bodycology body butter to make your skin extra soft afterwards.
Wakeup and Makeup box
Smooth out your morning beauty routine with this box. Included is a Sonia Kashuk brush cleansing wipe, a full-size Covergirl mascara, some makeup remover wipes, an e.l.f. blender brush and neutral palette, and a dry shampoo and spray deodorant from Dove.
This box is definitely ready to take on the day. And the full-size mascara alone is worth $7, so it's a serious steal.
Be YOU(tiful) box
If you need to give yourself some love, remind yourself of your natural beauty with this box. You'll get a bold nail color, a face hydration cream from Honest Beauty, a sample of some beauty gummy vitamins from OLLY, a lip tint from e.l.f., a pure clay cleanser from L'Oréal and some micellar water makeup removing pads. You'll also get a mini shampoo and conditioner from Nexxus, so you can give your hair some TLC.
ALL THE MASKS box
The name says it all with this box. A mask junkie's dream, this box includes seven different masks.
There's the Neutrogena Hydro Boost Hydrating Gel Mask, which I've personally tried and loved, plus a Yes To Carrots and Kale Single Use Paper Mask, a Masque Bar Charcoal Peel Off Mask, a St. Ives Soothing Oatmeal Sheet Mask and a trio of masks from Que Bella. Your mask game is going to be so strong.
Filled with great products and coupons, these $7 beauty boxes are a seriously great deal. Scoop one up today at your local Target or online. You can also subscribe to Target beauty boxes for a variety of samples every month.
Picture: Amanda Swan