Trump SPAC stock jumps 20% as app launch date is set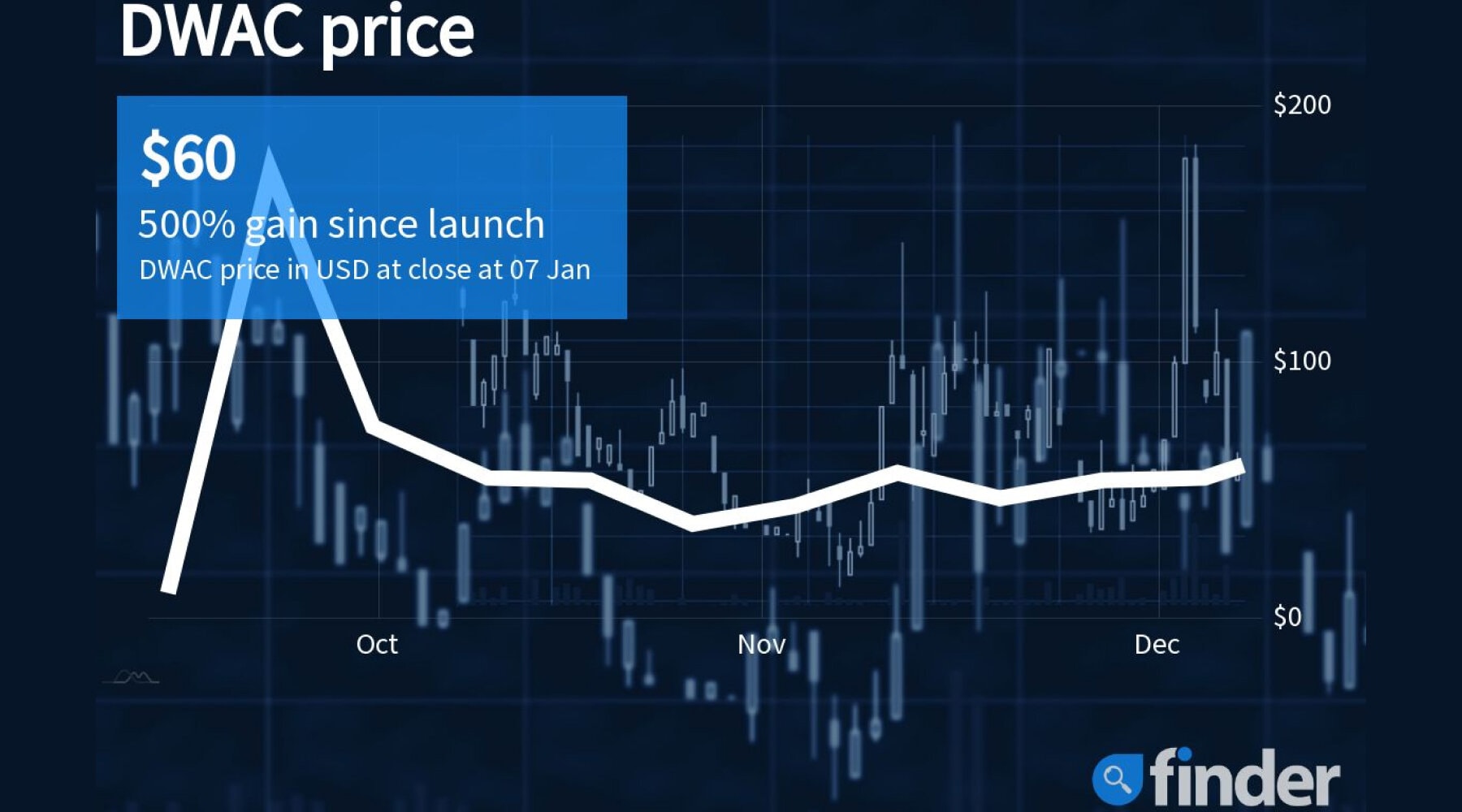 Truth Social app is expected to launch on President's Day in February.
Blank-check company Digital World Acquisition Corp.'s stock (DWAC) jumped nearly 20% to $60 per share on Thursday after news that the Truth Social app will list on the App Store on February 21. The date is Presidents' Day, a federal holiday, which is unlikely to be a random choice for the app's debut.
DWAC brings Trump's media company public
DWAC is a blank-check company, also known as a SPAC, which aims to bring companies public by bypassing the standard initial public offering (IPO) route. In this case, DWAC will merge with Trump Media and Technology Group, owned by former President Donald Trump.
One of the company's projects is a social media app, an alternative to Twitter, where users can share and create content without fear of what the company considers censorship.
DWAC's share price is still three times cheaper than it was at its peak
As with any SPAC, the starting price is $10 per share. This price point quickly changed for DWAC on October 21 when news about the merger with Trump's media company surfaced. The stock price moved as high as $175 on the following day. After that, it dropped to $37 per share but moved up and hovered around $50 until Thursday, when we saw the price hit $60 per share.
At the time of publication, Kliment Dukovski didn't own DWAC shares.
Information on this page is for educational purposes only. Finder is not an advisor or brokerage service, and we don't recommend investors to trade specific stocks or other investments.
Finder is not a client of any featured partner. We may be paid a fee for referring prospective clients to a partner, though it is not a recommendation to invest in any one partner.