Finder is committed to editorial independence. While we receive compensation when you click links to partners, they do not influence our content.
Tribal lending guide — companies and rates
Sovereign immunity lets these lenders get around regulations.
Editor's choice: LendYou Short-term Loans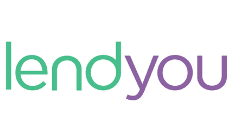 Simple application
Quick decision
Bad credit OK
See my rate
A tribal loan may be an easy fix to a setback in your budget, but high costs can make it difficult for most borrowers to pay their loans back.
What is a tribal loan?
A tribal lender is a lending institution based on tribal land and operated by a Native American community. Tribal lenders offer many of the same products as traditional lenders, but because they are based out of reservations, they are protected sovereign territories and don't have to adhere to the same restrictions as state-based lenders.
Many tribal lenders are represented by the Native American Financial Services Association (NAFSA), which advocates and enables tribes to offer responsible online loans.
Tribal lenders can lend money to tribal and non-tribal borrowers, and they can even lend money to customers in states where payday lending is normally illegal. While many are legitimate and fair lenders, keep in mind that because they are sovereign, they may charge higher rates than other lenders and cannot be sued.
Where can I get a tribal loan?
While this isn't a definitive list, here are some of the legit tribal lenders we review:
| Lender | Max loan amount | Loan term | |
| --- | --- | --- | --- |
| Silver Cloud Financial | $1,000 for first time borrowers | Varies | Learn More |
| Blue Trust Loans | $2,500 | Up to 9 months | Learn More |
| Plain Green Loans | $3,000 | Varies | Learn More |
| Big Picture Loans | $1,500 | Varies | Learn More |
| Loan at Last | $1,000 | Up to 9 months | Learn More |
| Lendgreen | $1,500 | Varies | Learn More |
Compare more short-term loan options
To see tribal lenders you might qualify for, select your state from the dropdown list and click Show me my options.
Is it safe to take out a tribal loan?
Tribal loans are generally safe, but they're not cheap. Just like other short-term loans, tribal loans have high fees and quick repayment terms, which makes them notoriously difficult to repay. And because a tribal lender doesn't have to obey state laws, it can charge interest and fees far beyond the legal limit for other lenders. So while there are legit options, you should carefully consider your alternatives before committing to a tribal loan.
Not sure your lender is legit? 3 common scams to look out for
What is the controversy about?
Many American Indian tribes have the financial resources to be able to fund their lending business and are members of the Online Lenders Alliance (OLA). Unfortunately, some less self-sufficient tribes are engaging in illegal and irresponsible lending practices in order to gain revenue.
Tribal lenders will partner with a 3rd party, non-tribal lender to provide short term loans to consumers. The tribe operates as the official owner and collects a percentage of the APR. Both the tribal lender and the 3rd party lender are protected by the tribes immunity. This practice is often referred to as a "Rent-a-Tribe."
Tips for taking out a loan from a tribal lender
Due to the high interest rates and the possibility of extra fees, you need to have a solid plan to pay back your debt. Defaulting on your loan could cause more financial stress than you had when you initially applied for the tribal loan.
If you choose to borrow money, it's very important to read all the fine print and get a clear breakdown of the interest, fees and loan terms. You may also want to compare state-based payday loans to ensure your lender has to follow the regulations your state has put in place to keep you safe.
Frequently asked questions
Are payday loans available in my state?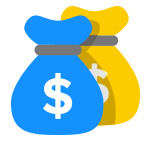 Compare payday loans in your state
More guides on Finder