Finder is committed to editorial independence. While we receive compensation when you click links to partners, they do not influence our opinions or reviews. Learn how we make money.
Single-trip travel insurance
Protect your one-time trips for medical emergencies and postponed or cancelled plans.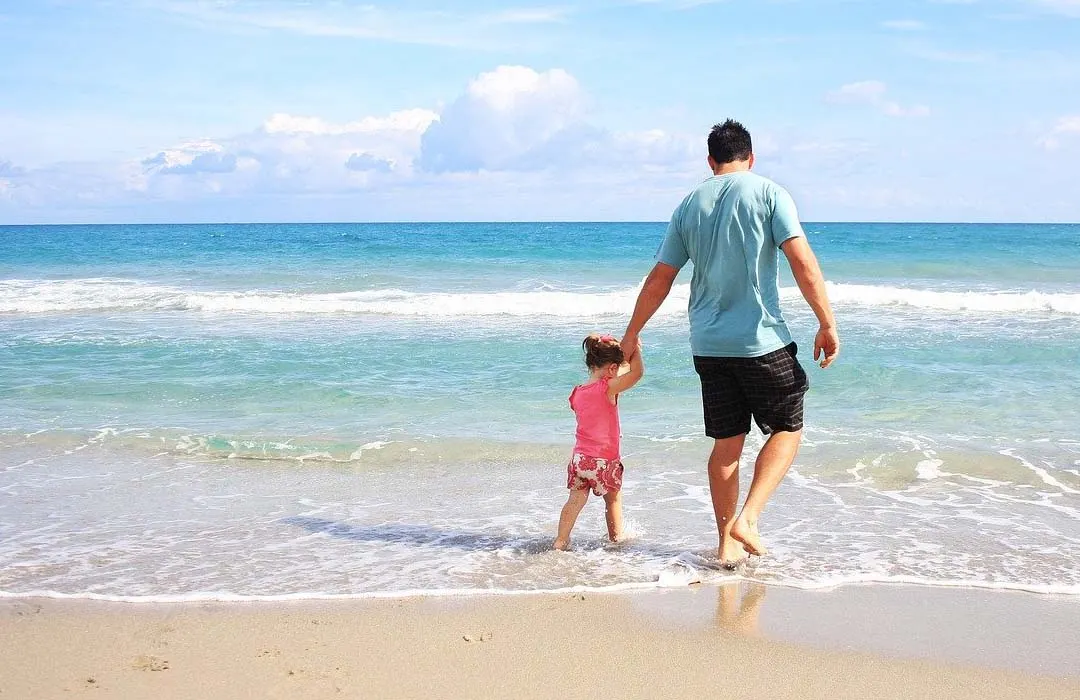 Single-trip travel insurance is designed to provide affordable coverage for one trip, a great option for travelers or families who take one major trip per year. You'll find similar coverage across both single-trip and annual policies. However, consider how much coverage you actually need for nonrefundable expenses to save money.
What is single-trip travel insurance?
Single-trip travel insurance is a packaged travel policy that protects you and other travelers during one trip. This type of policy can include similar coverage to annual policies like trip cancellation, delays, baggage or medical coverage.
The insurance company typically asks for the dates of your trip when applying. This allows the company to protect you during those dates, rather than offering blanket coverage for any traveling you do. You'll also need to provide your trip's expected value before checking out.
When does coverage start?
You are covered for most items like trip delays and lost baggage from the day you start traveling until you return. Delays leading up to departure are included. Trip cancellation coverage starts on the official start date of the policy, typically the day after you buy it.
What does single-trip travel insurance cover?
Most policies will provide standard coverage for:
Trip cancellation — You can get coverage for lost deposits for flights, accommodation and tours if you need to cancel your trip before the big day. Coverage may apply if the cause of the cancellation was out of your control, unless you bought cancellation coverage for any reason.
Trip interruption — Additional transportation or accommodation expenses if you can't continue your travel due to reasons like family emergencies, illness or a natural disaster.
Trip or baggage delays — Coverage for any additional meals or accommodation after your transportation carrier is delayed. Baggage delay covers extra expenses to buy necessary items while waiting for your baggage to arrive.
Medical emergencies — This should cover costs such as medical costs for specific conditions, ambulance fees, medical evacuations or funeral arrangements.
Lost, damaged or stolen luggage and valuables — Most standard policies will protect you from the inconvenience and cost of replacing your lost items. These can include valuables like your laptop computer, camera or phone.
Travel hotline — Many companies provide 24-hour emergency assistance or travel accommodation services.
Rental vehicle damage — This coverage applies for damage to a rental vehicle during your rental period following theft, rough or reckless driving, negligence or a vehicle accident.
Many providers also offer additional options so you can tailor your policy to the type of trip you're taking. Those options may include winter sports or cruise coverage.
How much does insurance for one trip cost?
Insurance for a single trip can cost anywhere from 5–10% of the total trip cost. So a $1,000 domestic trip might cost $50 to $100 for wide coverage. However, the percentage ranges based on several factors like:
Total trip cost
Number of days traveling
Age and number of travelers
Any pre-existing health problems
Types of coverage needed and coverage limits
Compare single trip travel insurance quotes.
How do I compare single-trip travel insurance?
Not sure what to look for in the best policy for you? Consider these points:
Policy cost. Annual coverage may cost less for those traveling two or three times a year.
Coverage period length. Individual trips on annual policies may only get coverage for 60 or 90 days. If you're staying at your destination longer, you might need a single-trip policy that covers trips lasting six or 12 months.
Listed exclusions. Every policy involves items that get excluded from coverage. Those areas could make or break the decision to go with a policy, depending on the exact exclusions. Extreme sports or pre-existing conditions are two common areas to watch out for.
Annual maximums. Annual policies may offer one maximum limit for trip interruption or cancellations for the entire year.
Medical expenses. Many standard single-trip policies cap the amount they pay for medical treatment or transportation. It's worth checking the medical costs for your destination country so you can choose an appropriate limit.
Specialized add-ons. Single-trip policies may suit you better if you need additional coverage like protection for winter sports.
Not all trips are the same. You may need only a reduced level of coverage for certain trips, making an annual policy more costly than it's worth.
Group or family policies. You may secure a better rate on your travel insurance policy by applying for group coverage as opposed to individual policies. Some benefits include the reduced hassle of managing multiple policies for a claim, higher coverage and free child coverage for children under age 17 or 18.
Business travel. Business policies often include higher limits on all coverage and extra coverage for business equipment, rental equipment or rental vehicle damage.
How can I get cheap single-trip travel insurance?
When applying for single-trip insurance, some key steps can lower your premium:
Look at your credit card benefits. Your credit card may include insurance benefits already. Understand the coverage you have and then buy coverage to supplement that if needed.
Consider your medical coverage. Understand how your health insurance works when traveling across the country or abroad. You might not need as much travel coverage if you have wide medical insurance.
Book refundable travel. Since travel insurance only applies to nonrefundable travel expenses, you could lower coverage if you can get a refund for most of your bookings.
Keep an eye out for discounts. Travel insurers looking for new customers may offer steep discounts if you buy a policy. This may include discounts from booking your trip and buying insurance through a travel agency.
Work out out-of-pocket costs for emergencies. If you're looking to save despite the risks of cancellations or delays, you could run the expected costs if an emergency happens. You could lower or nix some coverage if you can bear the costs on your own. For example, you might be able to book extra hotel nights or transportation using travel points.
How much coverage do I need?
Most policies have predetermined coverage levels based on how much you expect your trip to cost. Policies may cover 100% or 150% of the trip's value. To find the right value for your trip, you can:
Choose the types of coverage you need. Figure out the types of coverage you're looking for and follow the next steps accordingly. You can skip steps that don't apply to the coverage you're buying, such as trip or luggage expenses for medical-only policies.
Add up all nonrefundable trip expenses. Your policy likely won't reimburse expenses you can refund. But consider that some bookings only refund payments before your arrival, such as up to 24 or 48 hours before the date.
Consider the medical resources you might need. If a medical emergency happens, consider what methods of transportation you might need and where you will go for treatment. Your answers can help you pinpoint how much medical coverage you need.
Cover the value of your luggage and other belongings. Some policies let you note specific valuable items or the total value of your belongings. This may include electronic equipment, cameras, sporting equipment, luggage and jewelry. You'll want enough coverage to pay for all your items if they got lost or stolen.
Bottom line
Single-trip policies offer similar coverage to annual policies, but it only applies to expenses you're paying for one trip. However, no two plans or insurance companies are identical, so it's essential that you're clear on what benefits and conditions are applied. If you're looking for a one-off policy to cover for your single trip away, you can compare coverage and quotes from top travel insurance brands.
Common questions about single-trip travel insurance
Read more on this topic