Finder is committed to editorial independence. While we receive compensation when you click links to partners, they do not influence our opinions or reviews. Learn how we make money.
Travel insurance for Vietnam
Protect yourself on your adventure to the Land of the Blue Dragon.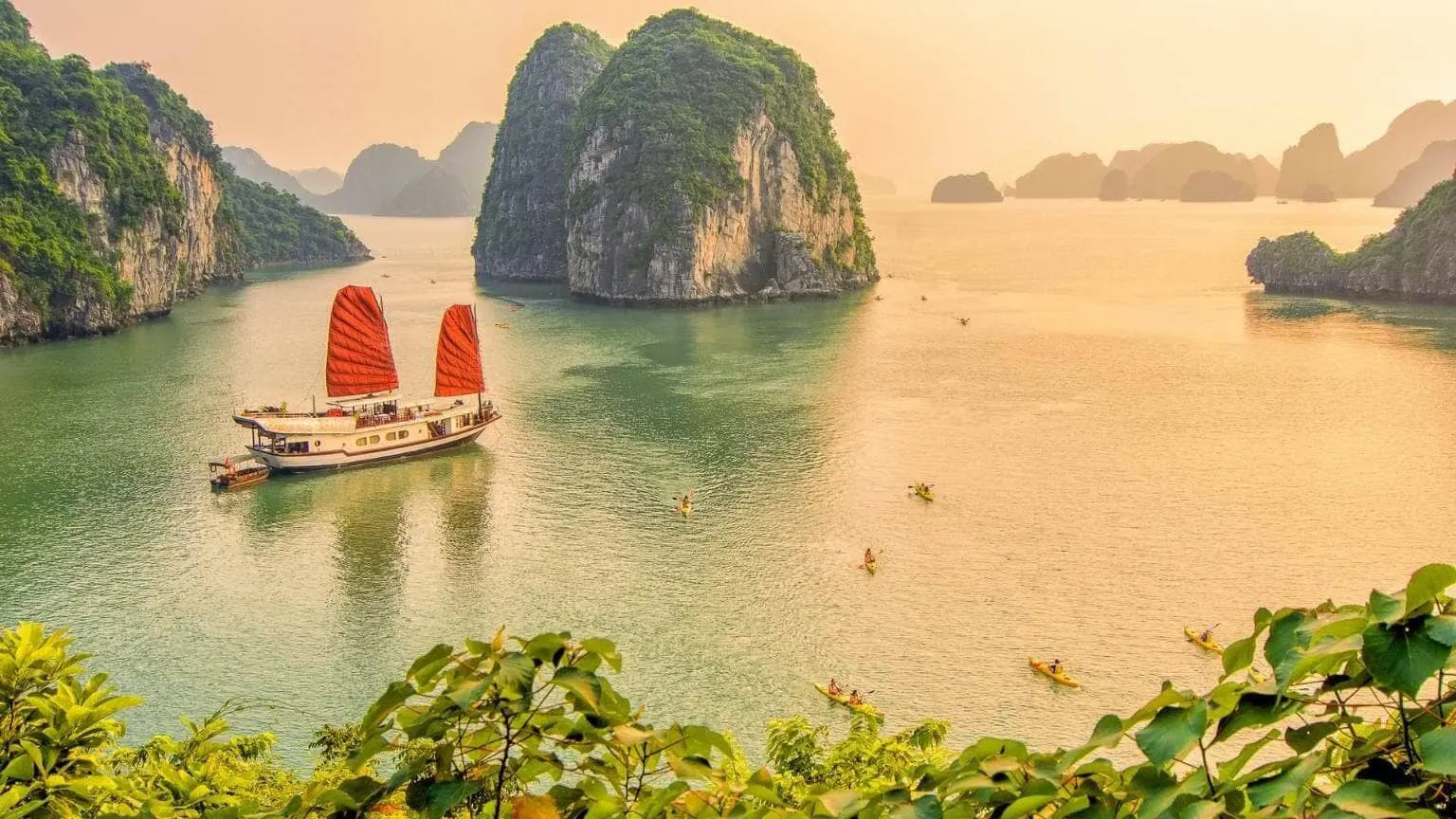 From the rush of Hanoi to the mystical serenity of Halong Bay, traveling to Vietnam offers an exciting cultural experience for any traveler. Before you leave, don't pho-get to pick up a travel insurance policy to keep you safe on the journey.
Compare travel insurance plans
What does travel insurance for Vietnam cover?
Coverage varies from policy to policy, but common things to get insured for include:
Overseas medical emergencies. If you get injured or seriously ill while away, your travel insurer will cover the costs of your medical care including hospitalization, medication and ambulance fees. If you can't afford to pay any potential emergency medical expenses up front and claim them back later, you'll want to look for a policy that offers upfront payment.
Travel delays. If your trip home is delayed, your insurer will cover the cost of additional hotel nights and meals.
Luggage and personal items. This covers you for the loss, damage or theft of your personal belongings and cash while in Vietnam.
Rental vehicles. If you damage a rental car, your insurer can pay the deductible. This isn't included in most bare-bones plans, so check with your insurer if you plan to rent a car.
Personal liability. This covers all legal fees in the event that you accidentally injure someone or damage property.
What doesn't travel insurance cover?
Exclusions vary from policy to policy, but common reasons for claims to be denied include:
Irresponsible behavior. This can range from leaving your belongings unattended in a public place to not following local laws or ignoring posted road signs.
Inebriation. If an incident occurs while you're drinking or on drugs not prescribed by a doctor, your insurer can refuse to pay the resulting claim.
Traveling to an unsafe area. If you get sick or injured while visiting an area that the US Department of State has issued an advisory against, your insurer might not be able to help you.
Back to top
Travel concerns in Vietnam
Vietnam is a relatively safe country with friendly locals. However, there are several minor safety concerns that travelers should be aware of, including:
Theft. One of the major safety concerns for all foreigners is petty theft. Exercise caution while walking on the streets and keep your jewelry, cash and valuable documents well hidden. It's also a good idea to keep at least one credit card separate from your wallet in case it's stolen.
Pushy merchants. Be on the lookout for aggressive vendors. Although they pose little threat, some travelers find this practice intrusive and end up getting pressured into buying things they don't want. If you run into a pushy merchant who refuses to take no for an answer, just walk away.
Illnesses. Malaria, hepatitis A and typhoid are prevalent in Vietnam. Wear long sleeves, use mosquito repellent and talk with your doctor before you leave about any necessary vaccinations and medications. If you start to feel sick while in Vietnam, see a doctor immediately.
Who do I contact in an emergency?
In the event of an emergency, contact:
Your insurer. Their 24/7 helpline should be clearly printed on your policy.
Police. Dial 113 to reach police. It's a good idea to learn a few Vietnamese phrases before you leave to help you communicate in an emergency.
Ambulance. Dial 115 to reach ambulance dispatch.
US embassy. If you lose your passport, get into legal trouble or if there's a countrywide emergency, contact the nearest US embassy or consulate.
Bottom line
From indulging in savory street foods to cruising around the limestone karts of Halong Bay or lounging on the serene beaches in Vietnam's south, don't let the worry of food poisoning or lost luggage get in the way of your dream vacation. Get a travel insurance policy so you can relax knowing that you're covered for whatever happens.
Frequently asked questions
Back to top