Finder is committed to editorial independence. While we receive compensation when you click links to partners, they do not influence our opinions or reviews. Learn how we make money.
Travel insurance for Singapore
Stay safe on your adventure to Lion City.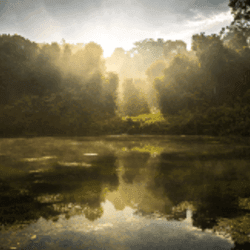 From visiting the famous half lion, half fish Merlion fountain to relaxing on the beach with a good book, Singapore is a small country with a lot to offer. Before you board a flight to Changi Airport, pick up a comprehensive travel insurance policy so you can relax and enjoy your vacation knowing that if you run into any mishaps, your policy's got your back.
Compare travel insurance plans
Here are a few travel insurance quotes available for trips to Singapore. Some credit cards also feature complimentary travel insurance, which can come in handy if you plan on using a credit card in Singapore.
What does travel insurance cover?
Coverage varies from policy to policy, but common things to get covered for include:
Medical expenses. Travel insurance provides coverage for overseas emergency medical costs, including ambulance costs, medications and hospital stays in Singapore. If something goes wrong and you need medical care, the financial consequences could be catastrophic if you're uninsured.
Trip cancellation. Regardless of where you're planning to travel, sometimes unexpected circumstances can turn your life upside down and force you to cancel your trip. For example, a family member could pass away unexpectedly or your boss could cancel your preapproved leave. If this happens, travel insurance can cover your cancellation fees and reimburse you for lost deposits.
Lost, stolen or damaged belongings. If your luggage never makes it to Singapore, your insurer can reimburse you. If your wallet or bag is stolen during your trip, travel insurance can help reimburse you for any lost cash, replace stolen credit cards and ensure that you don't become a victim of fraud.
Luggage delays. If your airline temporarily misplaces your luggage when you touch down in Singapore, travel insurance can help you buy essential items like clothing and toiletries.
Travel delays. Inclement weather, natural disasters and a variety of other unforeseen events can cause frustrating disruptions and delays. Luckily, travel insurance can cover additional accommodations and meal costs until you get home.
Rental car deductible. If you rent a car and it gets damaged, your travel insurer can help you cover the cost. This isn't included in all policies, so check with your insurer if you plan to rent a car.
What doesn't travel insurance cover??
Insurance is only designed to protect you against unexpected events and mishaps outside of your control, so your claim will probably be denied if:
You fail to take proper precautions. If your rental car is stolen after you leave it unlocked, unattended and with the keys in the ignition, don't expect any sympathy from your insurer. The same goes for luggage and personal items that you leave unattended in public places.
You're drunk or under the influence of drugs. Any claims that arise because you were affected by alcohol or drugs may be rejected.
You break the law. Familiarize yourself with local laws, regulations and customs in Singapore before you travel, as your claim won't be paid if you act illegally.
You messed up your trip plans. Booked a flight to the wrong city? Booked a hotel at a different destination? While your insurer can help cover the cost of unexpected mishaps, they won't help you if you didn't double check your itinerary.
You travel against government advice. If you get hurt or injured while traveling to an area that the US Department of State has issued an advisory against, your claim can be denied.
You have a pre-existing condition. Disclose all pre-existing conditions when you apply for your policy. If you get sick due to a medical condition not listed on your policy, your insurer won't be able to help.
Is Singapore a safe destination?
Yes, Singapore is widely considered to be a safe destination for travelers. However, that doesn't mean you shouldn't keep your wits about you and look out for a few key safety risks, such as:
Smoke haze. From June to October, smoke haze occurs across Singapore. This could lead to health problems for people with respiratory issues. If you have respiratory problems, reconsider traveling during this time. If you must travel, make sure you bring any emergency medications with you and visit a doctor before leaving to make sure your symptoms are under control.
Zika virus. Limited transmission of Zika virus has been detected in Singapore, so it's recommended that pregnant women discuss travel plans with their doctor before visiting Singapore.
Other illnesses. Dengue fever, chikungunya fever, Japanese encephalitis and other mosquito-borne illnesses occur in Singapore, especially during the wetter months (from November to March and from July to September). Prevent these illnesses by using insect repellent, wearing appropriate clothing and making sure your accommodation is mosquito-proof.
Petty crime. Be aware of the risk of pickpocketing and street theft at Changi Airport, tourist destinations, hotels and on public transport. Stay alert and keep at least one credit card and/or cash separate from your wallet.
Monsoons. The monsoon season in Singapore is from December to March and from June to September. Strong winds and heavy rain during these times can severely disrupt travel plans, so check the weather reports before you leave and while in Singapore. Give yourself plenty of time to get to the airport if you're traveling during heavy rain.
Safety tips for Singapore
What can you do to stay safe during your trip to Singapore? Keep the following tips in mind:
Obey strict drug laws. Singapore imposes harsh penalties on drug offenses, including the death penalty, so make sure you stay on the right side of the law. The detection of illegal drugs in your blood or urine constitutes an offense, so you could even be prosecuted for drugs you consumed before arriving in Singapore.
Familiarize yourself with "outrage of modesty" laws. There are also harsh laws concerning the outrage of modesty, which includes inappropriate language and sexual harassment. Make sure you're fully aware of these laws before you travel.
Be cautious of laws concerning homosexuality. Singapore still prosecutes people for being gay, and homosexual acts between men are illegal in Singapore. There's no specific law regarding homosexual acts between women, but travelers are still advised to exercise caution.
Keep it clean. Singaporeans take keeping their city clean very seriously and have strict rules to enforce it. While walking in the streets, be careful not to litter, drop chewing gum, spit on the street or smoke in illegal areas as this could easily get you into trouble with the local authorities.
Be prepared for the weather. Singapore experiences hot and humid conditions all year round, with temperatures averaging in the high 80s. Brief downpours of torrential rain are also common, so make sure to pack to suit the conditions.
Back to top
Who do I contact in an emergency?
It's a good idea to keep a copy of important contacts in Singapore with you at all times. These include:
Police. Dial 999 to reach police in an emergency.
Fire department. Dial 995 to reach the fire department's emergency response team.
Your travel insurer. Your insurer should have the number for their 24/7 helpline clearly displayed on your policy.
US embassy. If you lose your passport, get into legal trouble or if there's a countrywide emergency, contact the nearest US embassy.
How to make a claim on your Singapore travel insurance
If something goes wrong and you need to make a claim, contact your insurer as soon as possible. They will advise you of the next steps to take and any evidence you may need to supply to support your claim. To submit a travel insurance claim you will usually need to:
Notify your insurer.
Complete a claim form with full details of the incident that occurred and the loss suffered.
Provide any supporting documentation the insurer requests, for example medical reports, receipts or invoices, police reports and proof of ownership. It's a good idea to photograph everything you're packing so that you have evidence if you need it when filing a claim.
How do I find the best travel insurance for Singapore?
To find the policy most suited to your needs:
Think about the coverage you need. What benefits do you want your policy to provide? How much cover do you want

—

for example, is unlimited emergency medical expenses cover a must? What do you plan on doing and seeing on your trip? How tight is your travel insurance budget?
Get quotes. Apply for quotes from multiple insurers to see how the cost of coverage compares. However, remember that cost should only be one factor you consider when choosing a policy.
Read the fine print. Always read the full policy to make sure there aren't any exclusions you're uncomfortable with or high deductibles you can't afford.
Bottom line
Whether you're trying to see as much of the city as possible while stopping in for a weekend on your way to Bali or you're spending a month getting to know the locals and the country's culture, Singapore is a country full of beauty and excitement with so much for travelers to explore. Before you pack your bags, don't forget to pack the most important thing — a travel insurance policy to keep you, and your bank account, safe on your journey.
FAQs about travel insurance for Singapore
Usually, there is a cooling off period within which you can get refunded provided you have not started your journey and do not wish to exercise any of the rights under the policy i.e. make a claim. The cooling off period varies with the travel insurance policy you apply for but it is generally around 2 week
Back to top
Picture: Boule / Shutterstock.com