Finder is committed to editorial independence. While we receive compensation when you click links to partners, they do not influence our opinions or reviews. Learn how we make money.
Travel insurance for Nicaragua
Stay safe on your adventure to the Land of Lakes and Volcanoes.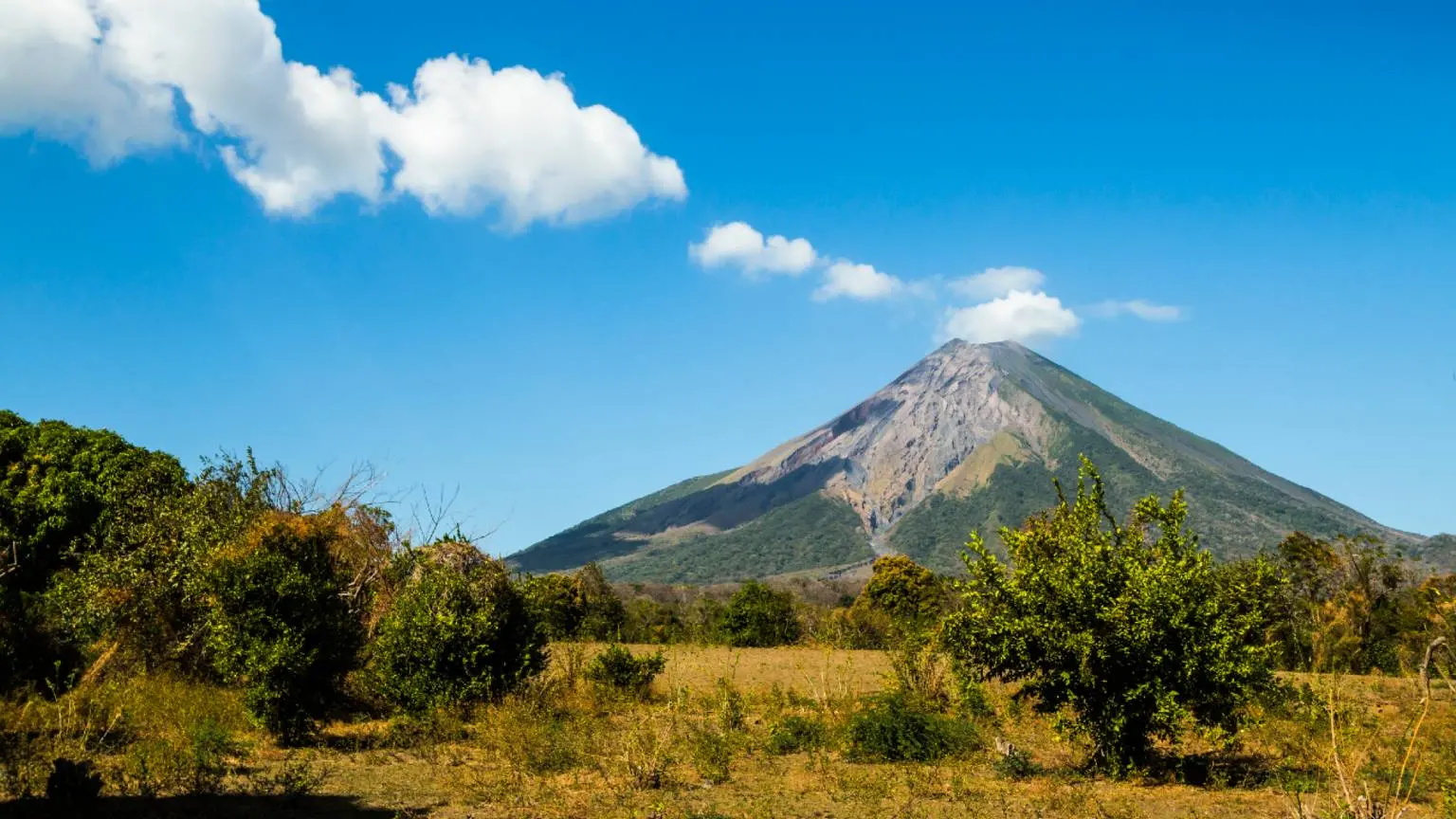 Nicaragua is a fast-growing tourist destination that combines unspoiled natural and historical attractions with Spanish colonial architecture in the capital of Managua and neighboring areas. With a dramatic terrain of volcanoes, lakes and surf beaches, Nicaragua has become a popular getaway to go climbing, surfing and horseback riding. However, as its nickname suggests, the Land of Lakes and Volcanoes isn't without risks, so it's a good idea to pick up a comprehensive travel insurance policy before you go.
Compare travel insurance plans
What does travel insurance cover?
Travel insurance can protect you against common travel risks, including:
Overseas medical costs. If you get sick or injured, bills can start to pile up quickly, and if you don't have enough in your bank account to pay up front, you can even be denied care. Travel insurance can make sure you get the care you need in an emergency. Medical facilities are lacking outside of Nicaragua's capital of Managua, so it's a good idea to look for a policy that covers medical evacuation and repatriation.
Cancellations and lost deposits. If your trip is canceled or your flight is delayed, your insurer can reimburse you.
Stolen and lost belongings. If your luggage is lost at the airport or your wallet is snatched, your insurer can reimburse you.
What doesn't travel insurance cover?
Exclusions vary from policy to policy, but common reasons claims are denied include:
Inebriation. If you injure yourself or someone else while drunk or on drugs not prescribed by your doctor, your insurer can refuse to pay out.
Failure to take suitable precautions. You are required to take appropriate steps to avoid needing to make a claim in the first place. This can include getting immunizations for diseases known to be found in Nicaragua, following warning signs and keeping your belongings properly secured.
Pre-existing conditions. If you get sick due to a pre-existing condition not listed on your policy, your claim can be denied. Discuss any medical conditions with your insurer before purchasing a policy to find out how you're covered.
Traveling to an unsafe area. If you get sick or injured while traveling to an area that the US Department of State recommends avoiding, your claim can be denied. At the time of writing, Nicaragua is considered a Level 3 country, meaning that the government recommends you reconsider your need to travel there. While you can still purchase travel insurance, there might be limitations, such as limited coverage for political evacuations.
Risks for travelers in Nicaragua
As mentioned above, Nicaragua is considered a riskier country for travelers. Caution is always your best first line of defense, but if that doesn't work, a travel insurance policy can help protect you from any financial ramifications. Risks to watch out for include:
Unrest and disputes. Protests have been known to occur with little warning in Nicaragua. There are also boundary disputes in the Caribbean between Nicaragua and Honduras and boats traveling in this area have been known to be detained and impounded. Avoid demonstrations and exercise caution in border regions. If civil unrest in the country increases, consider canceling your trip.
Crime. Firearms are common in Nicaragua and are often used in violent crimes and robberies. Avoid traveling alone or at night and don't discuss travel plans or business affairs with strangers or in public places. Exercise particular caution against in tourist areas and in Managua, Granada and San Juan del Sur. If you're confronted, give up any belongings willingly

— it's better to file a claim for a stolen wallet than for medical bills due to a gunshot wound.
Road conditions. Traffic accidents and fatalities are common in Nicaragua due to unpredictable local driving habits and poorly lit and maintained roads. If you have to drive, stay alert, drive defensively and try to be off the roads before it gets dark.
Weather. The hurricane season in Nicaragua is from June to November, when flooding, mudslides and essential service disruptions are more likely to occur. Check weather reports before you leave and cancel your trip if a hurricane is predicted.
Landmines. Landmines pose a significant threat in the northern border regions of Nicaragua. Note that minefields are not always marked, so don't venture off the main roads in these areas.
Back to top
Activities to get coverage for in Nicaragua
Risks aside, Nicaragua is still a stunningly beautiful country with a lot of exciting experiences to offer. Favorite things to do in the country include:
Climbing the volcanoes. If you plan to ascend one of Nicaragua's towering volcanoes for an exciting climb and impressive views or hike one of the many national parks, check how your policy covers hiking injuries and medical evacuation if you're hurt on the mountain.
Adventure activities. Nicaragua offers ziplining, whitewater tours, skydiving, bungee jumping and a range of other thrills that make it a bucket-list destination for adrenaline junkies. Activities that are considered risky by insurers might not be covered on a basic policy, so if you plan to get your heart pumping look for a policy that covers adventure activities.
Photographing the country. From bustling nightlife that makes for gorgeous long-exposure shots to lush forests you can catch every detail of with a fast shutter speed, Nicaragua is a photographer's dream. If you're bringing expensive camera equipment with you, make sure the limit on your policy is high enough to cover it if anything is lost, stolen or damaged.
Who do I contact in an emergency?
In the event of an emergency, contact:
Your insurer. Your insurer will have a 24/7 helpline printed clearly on your policy.
Police. Dial 118 to reach police.
US embassy. If you lose your passport, get into legal trouble or if there's a countrywide emergency, contact the US embassy.
Bottom line
Nicaragua isn't the safest country in the world, but it is one of the most beautiful — which is probably why so many tourists are willing to take the risk to experience the Land of Lakes and Volcanoes. Make your trip a little safer by picking up a travel insurance policy to protect you — and your bank account — while you're there.
Frequently asked questions
Back to top