Finder is committed to editorial independence. While we receive compensation when you click links to partners, they do not influence our opinions or reviews. Learn how we make money.
Travel insurance for Jamaica
From kicking it in Kingston to sunbathing on the beach, protect yourself on your Jamaican getaway.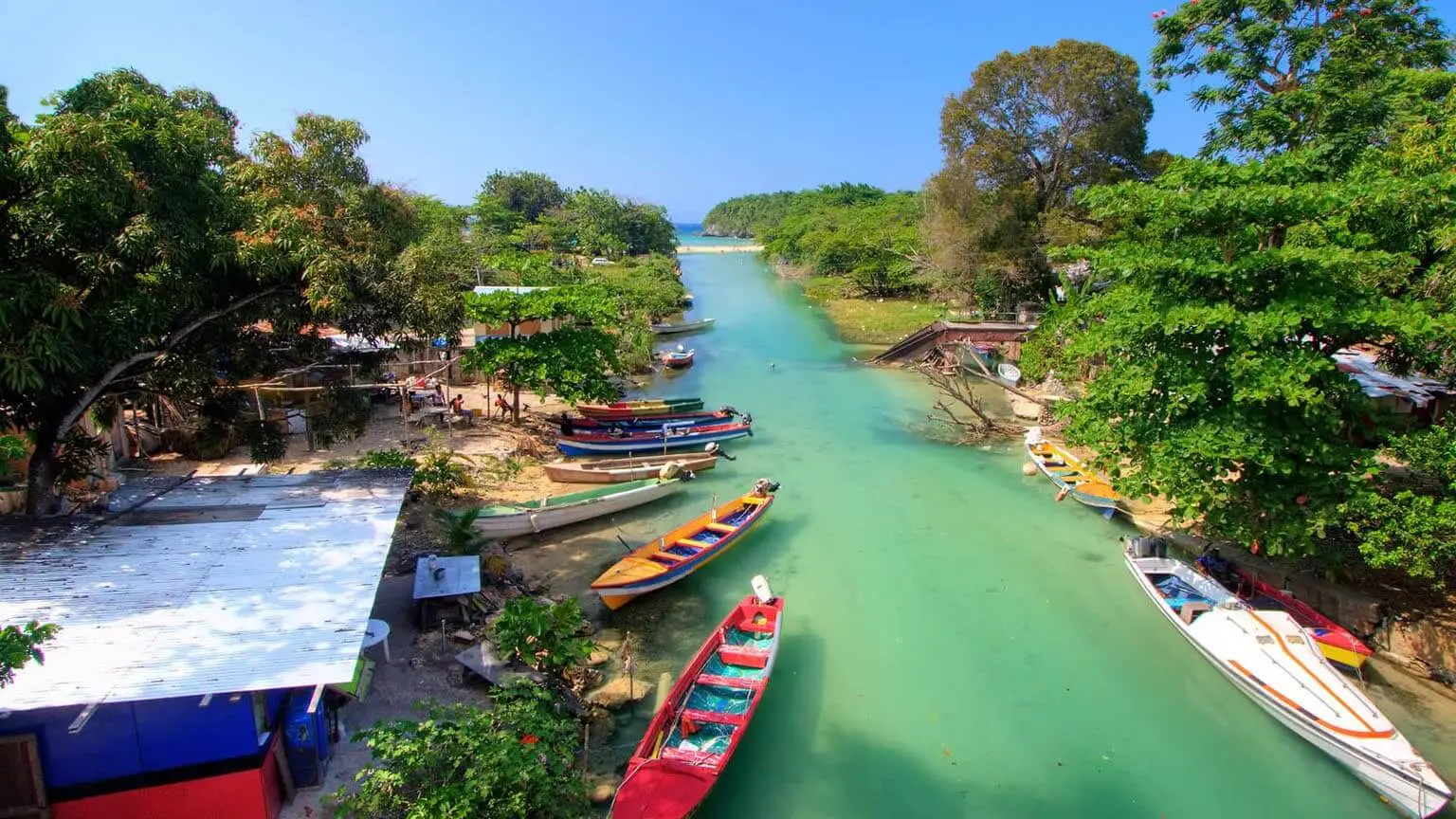 Visitors to Jamaica are drawn to its many natural wonders, resorts and nightlife destinations as well as its reputation as the birthplace of reggae. There's a lot to see and do, but the country isn't without hazards, so it's a good idea to pick up comprehensive travel insurance for Jamaica to keep you — and your bank account — safe on your vacation.
Compare travel insurance plans
What does travel insurance cover?
A comprehensive travel insurance policy provides protection against common travel concerns that include:
Emergency medical expenses. Health care is expensive, and if you get sick or injured while in another country, medical bills can quickly become insurmountable

—

travel insurance can make sure you get the care you need without drowning in debt.
Cancellations and lost deposits. This includes reimbursement if you're forced to cancel nonrefundable flights and accommodations.
Flight delays. If you need to stay in Jamaica longer than expected because of a delayed flight, your insurer can cover the cost.
Theft and stolen items. If your wallet goes missing at the hands of thieves or your luggage never makes it onto the carousel at baggage claim, your insurer can reimburse you.
What doesn't travel insurance cover?
Some of the exclusions to watch out for in a travel insurance policy include:
Failure to obey signs and warnings. If your failure to obey posted signs or warnings has led, directly or indirectly, to a claim, then your insurer may reserve the right to not pay out.
Pre-existing conditions. If you get sick due to a pre-existing condition not listed on your policy, your insurer can refuse to pay the claim. Declare any pre-existing conditions to your insurer before purchasing a policy and find out if you can get coverage.
Irresponsible behavior. This can range from leaving your belongings unattended in a public place to hurting yourself after a few too many drinks. If an incident occurs when an insurer could argue that you were behaving irresponsibly, they might not pay out.
Traveling to an unsafe area. If you travel to an area that the US Department of State has declared unsafe, your insurer can refuse to pay for any claims that happened while you were there.
Top travel concerns for Jamaica
With millions of tourists flocking to its beaches each year, Jamaica is a fairly safe place to visit. However, no destination is risk-free, which is why it's a good idea to have travel insurance in case something goes wrong. Concerns to be aware of in the country include:
Crime. Avoid traveling alone when possible, particularly at night. Firearms are common, so avoid carrying valuables when possible. If you're confronted, don't fight your assailants

— it's better to file a claim for your stolen wallet than for your medical bills.
Natural disasters. Jamaica is often impacted by hurricanes, as it was by Hurricane Matthew in 2016. Hurricane season is from June to November, and can result in landslides, flooding and essential service disruptions, particularly in mountainous or more isolated areas. Check local weather reports before leaving and cancel your trip if there's a hurricane forecast.
Road travel. Poorly maintained roads, drivers traveling at excessive speeds and the presence of vendors and other pedestrian hazards make roads in Jamaica dangerous. If you have to rent a car to get around, stay alert and drive defensively. Avoid using Mountain View Avenue to get to and from Norman Manley International Airport, particularly at night, due to a high risk of crime.
Civil unrest. Civil unrest, such as demonstrations and protests, can occur spontaneously and can cause traffic delays. Monitor local news for any unrest occurring at your time of travel, particularly the day before and day of your return flight.
Local laws. You should obey local laws and customs while in Jamaica and be aware that penalties, including arrest and imprisonment, are often imposed on travelers who violate laws.

It is illegal to buy, sell or wear camouflage-style clothing in Jamaica.
Penalties for drug offenses are severe. Possession of a small amount of marijuana is punishable by imprisonment.
Homosexual acts are illegal in Jamaica with penalties of up to 10 years' imprisonment and hard labor, and public perception towards LGBT individuals is extremely unfavorable.
Public nudity in non-designated areas, and even indecent language, can lead to arrest.
Activities to get covered in Jamaica
Not all activities will be covered by a standard travel insurance policy. You might want to take out extra coverage for:
Paragliding and parasailing. The stunning beaches are one of Jamaica's main attractions, and aerial activities are a popular way of taking them in. Local equipment and instructor standards can vary, so make sure you have travel insurance if you want to take to the skies.
Nature walks. Jamaica's natural scenery means there are an abundance of nature walks to take in around the country. Remember that even guided and packaged hikes are still not without risk, and medical evacuation might turn out to be a costly necessity

— especially if you're in a remote area

.
Photographing the scenery. If you're bringing expensive camera equipment, check if the limit for replacing lost or stolen belongings on your policy is high enough to replace it. If not, consider taking out extra coverage.
Medical care in Jamaica
To get adequate medical attention in Jamaica you may have to use a private hospital or clinic. Private facilities in Jamaica require upfront payment, so look for a travel insurance policy that can pay up front. The alternative to this is to pay any costs yourself and then claim back what you can later.
Serious medical problems in Jamaica may require evacuation to facilities in Miami. This costs in the tens of thousands, so look for a policy that covers medical evacuation and repatriation or risk being on the hook for this cost.
There is only one hyperbaric chamber in Jamaica, near Ochos Rios. If you suffer decompression sickness or a related condition that requires its use you may incur heavy costs. If you plan on going scuba diving, check with your insurer to find out if you'll be covered for any scuba-related injuries or illnesses.
Back to top
Who do I contact if something goes wrong?
In the event of an emergency, useful contacts include:
Your insurer. Call their 24/7 helpline, which should be clearly written on your policy, for help and advice. They can help you find a local doctor, get in touch with the nearest embassy or file a claim.
Police. Dial 119 to reach police.
Fire and ambulance. Dial 110 to reach the fire department or ambulance dispatch.
US embassy. If you lost your passport, get into legal trouble or if there's a countrywide emergency, contact the US embassy.
Bottom line
Home to Bob Marley, really good coffee and even better rum, Jamaica is one of the world's favorite vacation locales. Whether you're looking for a chance to take the world's longest nap on the beach or to be a little more adventurous with an off-the-grid hike, Jamaica has it all. It also has its risks, like anywhere else in the world, so before you pack your bags, pack a copy of your travel insurance policy to keep yourself safe on your Jamaican getaway.
Frequently asked questions
Back to top