Finder is committed to editorial independence. While we receive compensation when you click links to partners, they do not influence our opinions or reviews. Learn how we make money.
Travel insurance for Ireland
It's a long way to Tipperary — make sure you have the right travel insurance on the way there.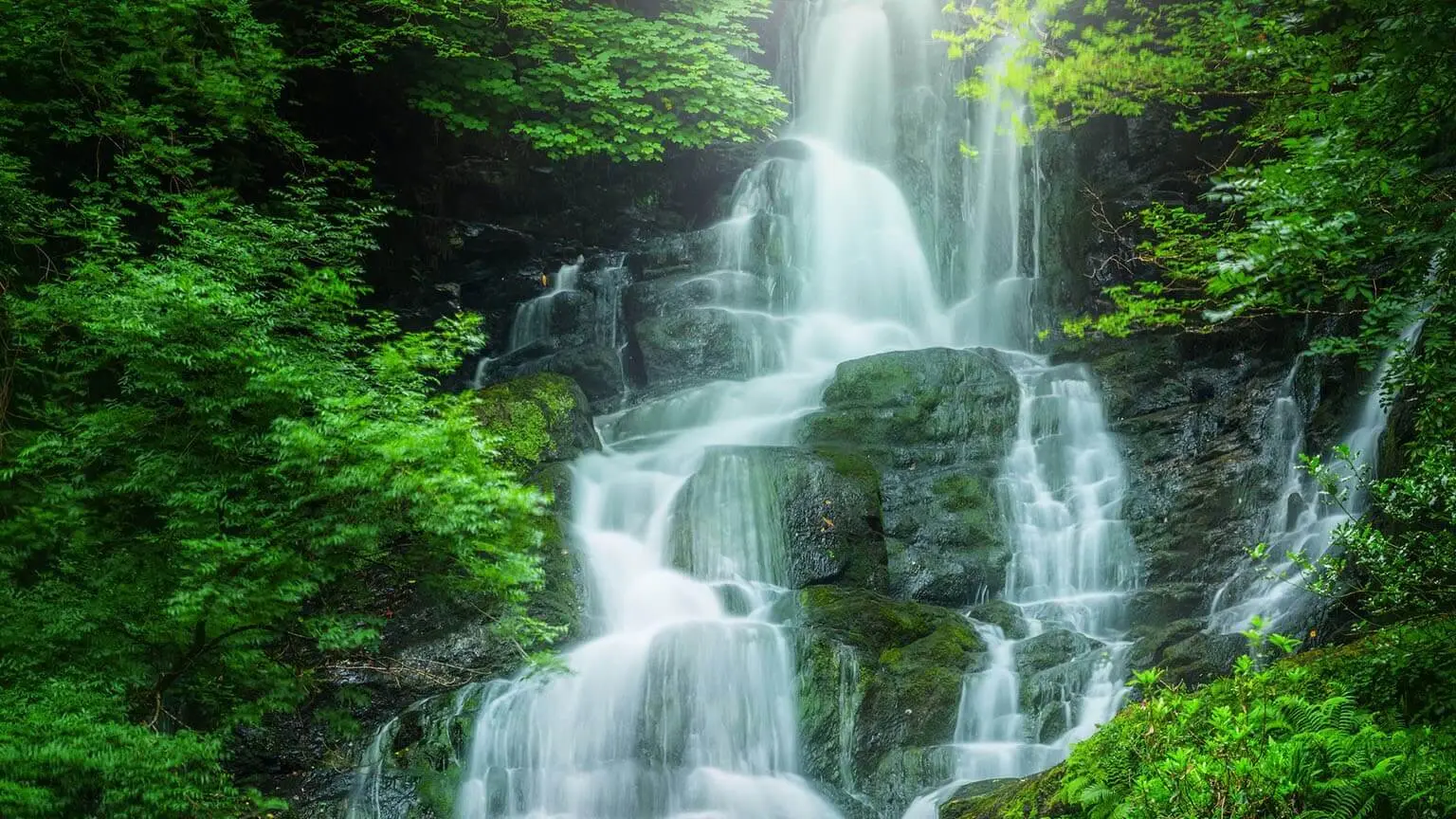 Known as one of the world's friendliest — and greenest — countries, the Emerald Isle is a vacation hotspot, with more tourists than locals dotting the landscape. While Ireland is a very safe country, accidents can happen anywhere, so it's a good idea to pick up a comprehensive travel insurance to protect you, and your bank account, from any bad luck on your trip.
Compare travel insurance plans
What does travel insurance cover?
Coverage varies from policy to policy, but common things to get insured for include:
Overseas medical expenses. If you get sick or injured overseas, medical bills can quickly become unmanageable if you don't have travel insurance with adequate medical care. This is arguably the most important area of coverage, and one you'll want to research thoroughly

— make sure that your policy will cover you for any accident or illness with a deductible you can afford.

Luggage and personal effects. This key benefit provides financial protection if your luggage and personal belongings are stolen, lost or damaged. Your insurer can reimburse you either for their repair or their replacement.
Luggage delay. When an airline misplaces your luggage, your insurer can reimburse you for any emergency toiletries and clothes.
Cancellation fees and lost deposits. If circumstances beyond your control force you to cancel your trip, such as the illness of a family member, your insurer can reimburse you for any cancellation fees or non-refundable prepaid deposits.
Travel delay. If your flight is delayed, your travel insurance policy can reimburse you for the cost of meals, transfers and accommodation that results.
Theft of cash. If your wallet is stolen, your insurer can reimburse you for any cash you were carrying up to the limit stated on your policy.
Travel documents. If you lose your passport, your insurer can reimburse you for the cost of a new one.
Personal liability. If you face personal liability claims for causing injury or property damage to a third party, your policy can provide coverage of up to $1 million or more.
Rental vehicle insurance deductible. If your rental car is damaged, your insurer can help cover the cost of the deductible. Keep in mind that this does not replace car insurance offered by the rental company.
Other benefits. Some comprehensive policies will also include coverage for if an illness or injury sustained during your trip causes a permanent disability.
What doesn't travel insurance cover?
You travel insurance usually won't cover your claim if:
You leave your belongings unattended. If you leave your luggage unattended in a public place, your insurer can refuse to cover them if they're stolen.
You're drunk. If you consume an excessive amount of alcohol or take drugs not prescribed by a doctor, your insurer can deny any claims for incidents that occurred while you were under the influence.
You participate in risky activities. Standard policies will typically not pay out for injuries resulting from your involvement in an adventure activity like bungee jumping or parasailing. If you plan to get your adrenaline pumping, let your insurer know ahead of time and get a policy that will cover you.
You break local laws. You are required to comply with all local laws for the duration of your stay.
You have a pre-existing condition. If you get sick due to a pre-existing condition you didn't disclose to your insurer (and get coverage for) before purchasing your policy, it won't be covered.
Travel concerns in Ireland
While Ireland is a safe destination, there are some issues you should watch out for while visiting. Caution is always your best first line of defense, but when that doesn't work, travel insurance can help protect you from financial damage due to:
Theft. Petty theft, including pickpocketing and break-ins, occur in Ireland. Rental cars in particular may be targeted, especially in Dublin and tourist areas.
Fraud. Credit card fraud, ATM scams and skimming are becoming more common in Ireland. Avoid unusual-looking ATMs or machines with suspicious items stuck to them.
Civil unrest. Ireland is a fairly stable country, but protests do occur. If there's a protest going on while you're visiting, avoid getting involved and plan your travel accordingly

— protests and demonstrations can block roads, causing traffic delays and potential missed flights or trains.
Dangerous roads. The narrow and winding roads in rural areas may pose a risk for inexperienced drivers, particularly at night or where farm animals or machinery are involved. You'll also need to drive on the left side of the road.
Back to top
Popular activities for travelers
Ireland is full of exciting attractions for visitors to explore. Popular favorites include:
Celebrate St Patrick's Day. Where better to celebrate this annual day of culturally-significant drinking and debauchery than Dublin?
Marvel at the historic sites and monuments of the Boyne Palace. This World Heritage site features graves dating back some 5,000 years and delivers a truly unique glimpse into European history.
Drive the Ring of Kerry. This scenic route takes in everything from ancient castles to peaceful villages, rugged coastline and spectacular greenery. If you're renting a car for the drive, consider going clockwise to avoid getting caught behind tour buses on the narrow roads.
Killarney National Park. From breathtaking mountain passes to abundant natural wildlife, this national park is deserving of its reputation as one of Ireland's most scenic areas.
Head to Galway. Harsh coastline, windswept plains and fantastic pubs

—

there's a lot to like about a visit to Galway.
Explore the Giant's Causeway. Technically in Northern Ireland, this geological wonder really does have to be seen in person to be fully comprehended.
Who do I contact in an emergency?
If you find yourself in an emergency in Ireland, some of helpful contacts include:
Your travel insurer. Your insurance provider will have an 24/7 helpline for claims and medical emergencies.
National emergency hotline. You can reach emergency services in Ireland by dialing 112.
US embassy or consulate. If you lose your passport, get into legal trouble or if there's a countrywide emergency, contact the nearest US embassy or consulate.
Bottom line
From kissing the Blarney Stone for a lifetime of linguistic excellence to tasting and touring at the Guinness brewery in Dublin, Ireland is full of history and beauty. Whether you're stopping by for a weekend on your way home from mainland Europe or taking a couple of months to explore as much of the island as possible, it's a good idea to pick up a travel insurance policy to keep you safe from any mishaps on your Irish adventure.
Frequently asked questions
Back to top
More guides on Finder