Finder is committed to editorial independence. While we receive compensation when you click links to partners, they do not influence our opinions or reviews. Learn how we make money.
Find travel insurance for Hong Kong
Protect yourself on your journey through the Pearl of the Orient.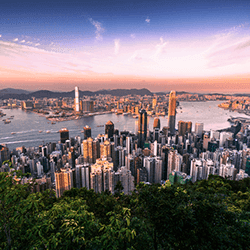 Hong Kong offers so much to tourists, be it nightlife, cuisine or culture. Travel insurance is designed to cover the wide range of mishaps that can happen to even the most worldly of travelers.
From injuries to illnesses and even lost or stolen luggage, having a travel insurance policy means you're protected from it all, allowing you to enjoy the many sights that Hong Kong has to offer.
Compare travel insurance plans
Why do I need travel insurance?
Travel to Hong Kong can be expensive, what with tickets, eats, guides and getting around. Without travel insurance, an illness or injury can devastate any budget.
An insurance policy not only protects you if you get sick or injured, but it can also help out if you have a sudden change in travel plans or miss a flight. Comprehensive coverage can provide peace of mind while enjoying this highlight of Asia.
Consider a long-term plan if you travel often
Frequent travelers to Hong Kong for business or leisure should consider an annual multitrip travel insurance policy.
It provides coverage for an unlimited number of trips in any 12-month period and will usually provide the same level of coverage as single-trip plans. It's worth noting that trips are usually restricted to either 30, 60 or 90 days in length.
Is it safe to travel to Hong Kong?
Hong Kong is not considered a dangerous place to travel, but petty thieves and crooks are known to target tourists. If you're the victim of a crime while in Hong Kong, there should be a provision in your travel insurance policy that covers your loss and expenses.
Travelers visiting between May and October should take extra precautions. This is the season for typhoons in Hong Kong, when the chance of flight delays is high. Travel insurance can help you cover the costs of unexpected additional time out of the country waiting for better weather.
Back to top
What can my travel insurance policy cover?
Most travel insurance companies are flexible in their coverage, allowing policyholders to customize plans to supplement: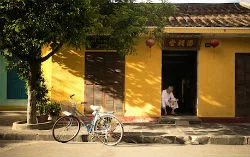 Medical. Exposure to a different climate and new foods can lead to the need for medical assistance. Most insurance carriers offer a 24-hour health advice hotline on top of covering your medical bills.
Valuable travel documents. If you lose your passport while abroad, insurance can help you cover the fees to replace it.
Lost or stolen luggage. If your luggage is lost at the airport or stolen on your way to the hotel, travel insurance can reimburse you.
Flight delays or cancellations. A missed flight or even a delay can cost a lot of money — especially if you need a new hotel reservation or miss a connection. Travel insurance can help cover the cost.
Who do I contact in an emergency?
If you find yourself in an emergency in Hong Kong, some of helpful contacts include:
Your travel insurer. Your insurance provider will have an 24/7 helpline for claims and medical emergencies.
National emergency hotline. You can reach this service by dialing 999.
Embassies and consulates. You can find the contact details of US embassies and consulates in Hong Kong below.
5 steps to selecting the right travel insurance for Hong Kong
When weighing how comprehensive a plan you need, ask yourself:
Where are you going in Hong Kong? Think about the regions you'll travel to. For example, typhoons can occur near coastal areas between May and October, so extra coverage for missed flights might be a good idea.
How many times will you go? If you plan to travel often over the next year, consider annual multitrip coverage.
What activities will you take part in? If you plan to gamble in Macao, understand the risks of carrying around a lot of cash and how your policy covers theft.
Are you taking valuables? Consider extra coverage for expensive cameras and electronics.
Do you have medical conditions? Declare pre-existing medical conditions before purchasing a policy.
What's your best option for spending in Hong Kong?
Travel insurance traps to avoid in Hong Kong
Most travel insurance policies exclude from coverage losses resulting from:
Leaving your belongings unattended.
Acting recklessly or committing a crime.
Participating in risky activities that you didn't purchase coverage for.
Traveling against government advice.
Ignoring road and driving rules.
Changing your mind and choosing not to travel.
Using a credit card in Hong Kong

Bottom line
Hong Kong is a beautiful holiday destination filled with excitement and wonder. But don't let your dream vacation become a nightmare as a result of an accident, missed connection or worse.
To enjoy your vacation without worry, arm yourself and your family with a travel insurance policy.
Frequently asked questions
Back to top