Finder is committed to editorial independence. While we receive compensation when you click links to partners, they do not influence our opinions or reviews. Learn how we make money.
Travel insurance for Bali
Get peace of mind for your Balinese getaway.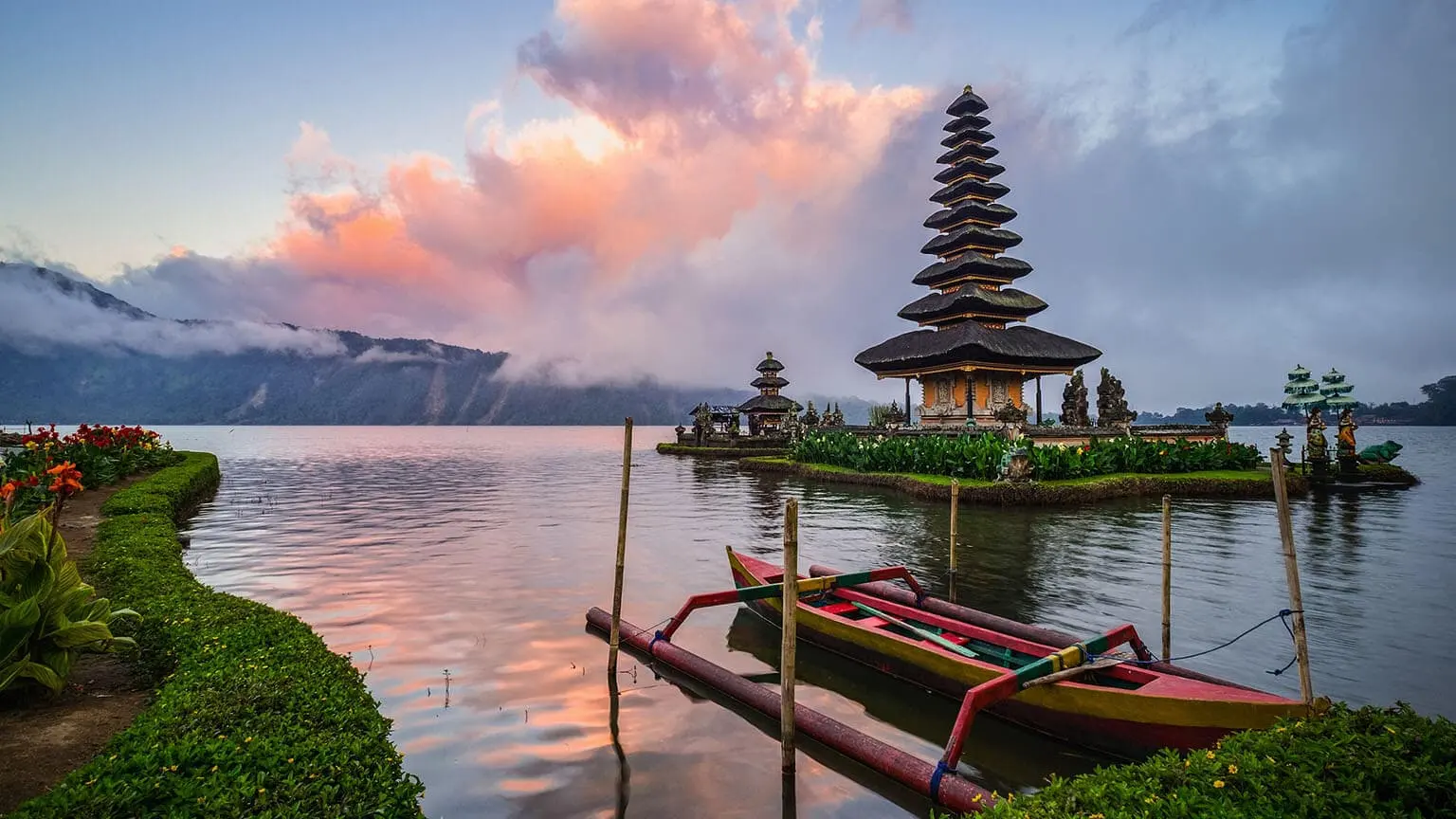 Bali has long been a popular destination for travelers, with over 10 million people visiting this idyllic Indonesian destination each year. Whether you're heading to Bali for a relaxing vacation or a thrilling adventure, don't let the unexpected spoil your trip. Travel insurance provides essential financial protection against a variety of common travel risks, from "Bali belly" and stolen luggage to scooter accidents and medical emergencies, ensuring peace of mind from the moment your vacation begins.
Travel Accident Coverage : up to $50,000
Pre-Existing Medical Condition : Available
Concierge : Included
Customizable coverage that can give you peace of mind when traveling to popular or remote destinations.
Compare travel insurance plans
What does travel insurance cover?
With travel insurance, you can rest easy knowing you're protected against a broad range of risks faced by every traveler who visits Bali, including:
Overseas medical expenses. If you fall and break your arm on a slippery Kuta street or if you're hospitalized with a severe case of "Bali belly," you could face expensive medical bills. Luckily, travel insurance can cover your emergency overseas medical costs.
Medical evacuation and repatriation. If you suffer a serious illness or injury in Bali and the best course of action is for you to be medically repatriated back home, the cost can be astronomical. But the good news is that it's covered by travel insurance.
Cancellation costs. From natural disasters to the unexpected death of a relative, travel insurance covers your cancellation fees and lost deposits if you're unable to travel due to circumstances beyond your control.
Lost or stolen luggage. If your luggage or personal items are stolen or damaged during your trip, travel insurance covers the cost of their repair or replacement.
Luggage delay. When an airline temporarily loses your luggage, travel insurance can give you the funds you need to buy emergency items like clothing and toiletries.
Theft. Had your bag or wallet stolen in the busy crowds at one of Bali's popular tourist hot spots? Petty crime is a common risk in Indonesia, so travel insurance covers the theft of cash, passports and personal items.
Water sports. Planning on surfing the Bukit peninsula, snorkeling, parasailing or jet-skiing on your Bali trip? You'll be able to find travel insurance that covers you when you participate in all of these activities.
Personal liability. If you're held legally liable for injuring someone else or damaging their property while on your Balinese holiday, the financial consequences could be disastrous

—

unless you're protected by the personal liability coverage included with travel insurance.
Must read: Bali ash cloud
When Mount Rinjani on the island of Lombok erupted multiple times in 2016, it caused chaos for travelers who had booked flights to and from Bali. The resulting ash cloud caused cancellations and disruptions to scores of flights in and out of Bali, leaving thousands of travelers with significant out-of-pocket expenses.
While those people who had taken out travel insurance before the first eruption were generally covered for those expenses, travelers who took out a policy after the ash cloud formed were not eligible for any benefits. Look into how your insurance covers natural disasters before purchasing a policy, and always check for forecast disasters before buying a plane ticket.
Getting cheap travel insurance for Bali
Cost will always be a factor when choosing travel insurance for Bali, but it should never be the only factor you consider. You should also look at what a policy covers, and to what levels, before deciding whether it's right for you.
The table below outlines four policy quotes assuming $3,000 in trip costs. However, the limits and coverage provided vary from policy to policy, which is why it's crucial to read the details closely and determine what you're getting for your money if you choose a cheap travel insurance policy.
| | Atlas | Seven Corners | Allianz | RoamRight |
| --- | --- | --- | --- | --- |
| Destination | Bali | Bali | Bali | Bali |
| Policy | America | RoundTrip Economy | Basic | Essential |
| Overseas medical expenses | $1 million | $10,000 | $10,000 | $15,000 |
| Trip cancellation coverage | n/a | 100% | Up to trip cost | Up to trip cost |
| Trip delay coverage | $100/day | $500 | $300 | $100/day |
| Lost, stolen or damaged baggage | $500 | $250 | $500 | n/a |
| Emergency evacuation | $1 million | $100,000 | $50,000 | $150,000 |
| Length of trip | 14 days | 14 days | 14 days | 14 days |
| Age of traveler | 35 | 35 | 35 | 35 |
| Total cost of coverage | $56 | $96 | $114 | $134 |
| | Get quote | Get quote | Get quote | Get quote |
*Please note that prices are subject to change. Price last checked on December 2017.
Are there any exclusions?
Of course there are! Travel insurance isn't designed to cover every single little thing that could conceivably go wrong on your Bali trip — if it did, the premiums would be huge — so make sure you're aware of when your policy won't provide any coverage.
Bali travel insurance won't cover you if:
Will I be covered if …
I ride a motorcycle? Maybe. Some insurers will not cover any motorcycle or scooter use, even as a passenger, while others will provide coverage as long as you meet certain conditions. These usually include that you must wear a helmet and you must hold a current motorcycle license that is valid in Bali. There may also be a limit on the engine capacity of the motorcycle you are allowed to ride.
Political unrest occurs? If political unrest develops in Bali, many insurers will provide coverage for cancellation fees and lost deposits if you need to cancel your trip. Many will also provide coverage for trip disruption if unrest unexpectedly develops once you have already traveled to Bali, as long as you exercise all reasonable safety precautions and stay well away from any protests or civil commotion.
There's an act of terrorism? Terrorism is commonly listed as a general exclusion on most travel insurance policies, so any claims that arise due to an act of terrorism will typically not be covered.
Back to top
Is Bali a safe destination?
The majority of travelers to Bali experience relaxing, trouble-free vacations. However, there are a few safety risks you should be aware of before boarding a flight to Bali:
Terrorism. The State Department has issued a general warning about the continuing threat of terrorist attacks.
Natural disaster. From November to April, the State Department advises American travelers to exercise caution throughout the South Pacific due to the ongoing threat of tropical cyclones.
Crime. Opportunistic theft and other petty crime is a big problem in Bali, with robbery and bag snatching common risks.
Illness and disease. From Hepatitis A and B to measles, malaria and dengue fever, there are a range of diseases you may need vaccination against before visiting Indonesia. Traveler's diarrhea is also a common problem for American visitors to Bali.
Dangerous roads. Traffic can be congested and many road rules are ignored. Outside of major cities and tourist areas, the quality of roads also decreases dramatically.
Drink spiking. Drink spiking and poisoning of drinks with toxic substances have been reported in Bali, and it's a risk you need to be aware of when visiting nightclubs.
Safety tips for Bali
Here's how you can stay safe during your trip to Bali and minimize the chances of having to make a travel insurance claim:
Get vaccinated. Visit your doctor well in advance of your scheduled departure date to have a general check-up and make sure your vaccinations are up to date. Hepatitis A and B vaccinations are strongly recommended, as are vaccinations for typhoid, tetanus, pertussis and diphtheria.
Watch out for wildlife. Rabies is another common risk in Bali and throughout Indonesia, and it is most commonly spread by animal bites and scratches. Don't feed or pet monkeys or dogs anywhere in Bali.
Take care on the road. Balinese traffic is chaotic, congested and crazy. Exercise extreme caution on the roads, and if you're renting a vehicle, consider travel insurance that provides rental vehicle coverage.
Be wary of thieves. Protect yourself against petty crime by watching out for card game scams in tourist areas, exercising caution when withdrawing cash from an ATM and making sure not to carry large sums of money on your person. It's also recommended that you keep your money and valuables close to you to avoid being targeted by thieves on motorcycles who can snatch bags right out of your hands.
Avoid illness. Protect yourself against food-borne illness by practicing good food hygiene at all times. You can also avoid a case of the dreaded "Bali belly" by drinking bottled water only and steering clear of street food.
Be safe in the water. Don't venture out too far even if you're a competent swimmer, as dangerous surf and riptides might not be posted.
Stay alert. The terrorist threat level throughout Indonesia remains high, so keep your wits about you at all times.
"Don't do drugs.This may seem like a no-brainer, but not a year goes by when there isn't news of a foreigner getting in trouble for drugs in Bali."
Before you leave, check the following:
Do you have enough money? One useful tip to remember is to bring cash with you to pay for the entry charge.
Do you have a valid passport? Make sure your passport is valid for at least six months after your planned return date.
Does your travel insurance provide adequate coverage? It's a good idea to have a look at the fine print of your policy before you head to Bali so you don't get caught short.
Have you signed up for the Smart Traveler Enrollment Program? Before you head to Bali, register to receive security messages through the State Department's Smart Traveler website.
How to make a claim on your Bali travel insurance
If you need to make a claim on your travel insurance policy, check with your insurer to find out what options are available. Generally you will need to:
Fill out a claim form. This will usually be available online or can be mailed to you upon request.
Provide supporting documentation. You will need to provide documentation to support your claim. Depending on the nature and complexity of your claim, this can include things like receipts for valuable items, police reports and photographs of damaged or stolen items.
It's important to notify your insurer of an event that may give rise to a claim as soon as possible after it occurs. Cooperate fully with the insurer throughout the claims process and provide any information or documents needed to complete your claim.
Keep receipts. It's a good idea to keep receipts or photos of any valuables you have. Having a copy of your travel insurance policy, along with your insurer's contact details, on your trip can also help you file your claim quicker. Having a photocopy of your passport handy can also be useful if your travel documents are stolen.
Keep copies. Try to get written copies of every important document, including copies of police reports or details of flight cancellations. The more evidence you have to back up your claim, the harder it will be for your insurer to reject it.
Who do I contact in an emergency?
If you need help in an emergency in Bali, make sure you have the following phone numbers handy:
Your travel insurer. You can contact your insurer's 24/7 emergency hotline if you need emergency medical or travel assistance. Check with your insurer for the specific number you need to call.
Police. 110/112 (SMS 1717)
Ambulance and rescue services. 118
Firefighting. 113
Medical emergencies. 119
Tourist police (Bali). (0361) 759 687
Tourist police (Jakarta). (201) 526 4073
American embassies and consulates. If you lose your passport, get into legal trouble or if there's a countrywide emergency, contact the nearest US embassy or consulate.
US embassy in Jakarta
US consular agency in Bali
Jl. Medan Merdeka Selatan No. 3 – 5
Jakarta 10110, Indonesia
Telephone: (+62 21) 3435 9000
Fax: (+62 21) 386 2259
Website: https://id.usembassy.gov/
Jl. Hayam Wuruk 188
Denpasar 80235, Bali, Indonesia
Telephone: (+62 361) 233 605
Fax: (+ 62 361) 222 426
Email: BaliConsularAgency@state.gov
How do I find the best travel insurance policy for my Bali trip?
The best travel insurance for Bali depends on the type of vacation you have planned. Consider the following factors when choosing a policy:
Where else are you going? Are you traveling to Bali only, or will you also be visiting other destinations throughout Indonesia or around the world? If you're planning an extended vacation, you may need a policy that covers longer trip durations and multiple destinations.
What will you be doing? Will you be hiring a car or motorcycle and therefore need a policy that covers things like rental car damage or emergency medical expenses following a motorcycle accident? Will you need coverage for adventure activities and water sports?
How much coverage do you need? Do you want coverage for the essentials only or would you prefer to be covered for a comprehensive array of travel risks? Do you need unlimited coverage for overseas medical expenses in Bali? How much coverage do you need for cancellation costs, luggage and personal belongings and all the other crucial travel insurance benefits?
What's your budget? Are you a budget-conscious backpacker or are you willing to spend a little extra to buy high-level coverage for a wider range of risks?
How to save on travel insurance for Bali
Looking for ways to save money on Bali travel insurance? The following tips can help:
Bottom line
Bali is known as the Island of the Gods, and one look at its jawdropping beauty makes it clear that the name is fitting. Whether you're spending a week trying to pack in as much adventure as possible or a few months to find peace and reconnect with yourself, pick up a travel insurance policy before you leave so that you can relax knowing you're safe from any financial consequences.
Frequently asked questions about Bali travel insurance
Back to top