Finder is committed to editorial independence. While we receive compensation when you click links to partners, they do not influence our opinions or reviews. Learn how we make money.
Travel Insurance Finder
Compare travel insurance policies to protect yourself — and your finances — on your next trip.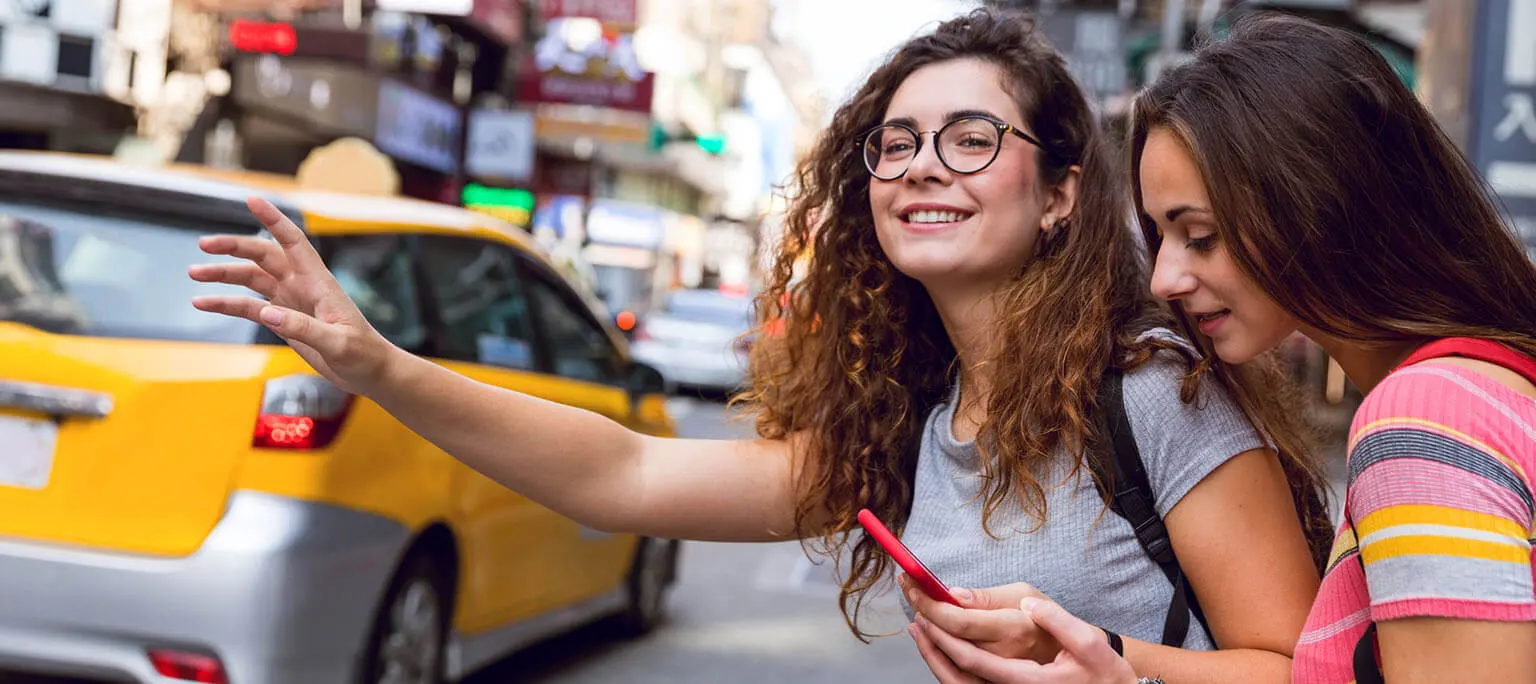 If you're planning a vacation or a work trip, it's important to have a solid travel insurance policy in place before you jet off. The right coverage can protect you from a range of unexpected events, from accidents and illnesses to missed flights and lost luggage.
Prices and policy features can vary, so take the time to compare a handful of providers.
Make sure you're covered in case your planned trip unexpectedly goes awry.
Compare travel insurance policies for your next trip
When should I get travel insurance?
Travel insurance acts as a safety net. It protects you from a range of travel risks that can happen both at home and abroad. Buy your policy as soon as you've booked any part of your trip. By doing so, you'll be able to take advantage of the cancellation elements of the policy should anything go wrong.
Note that some credit cards also come with travel insurance. For example, there are several business cards that offer coverage for the frequent traveler..
What are the different types of travel insurance policies?
Broadly speaking, there are two types of travel insurance: Single trip and annual policies.
Single trip coverage. This policy type covers you for one continuous journey, which can include multiple destinations. Coverage ends once you return home.
Annual-multi trip coverage. Annual policies provide you with protection for multiple trips throughout a 12-month period.
Breakdown of travel insurance coverage
Within the two coverage types, there are various options to choose from:
International. If you're heading abroad for your next vacation, compare international insurance policies. Be sure the policy covers the region you're traveling to.
Domestic. Domestic travel insurance provides you with coverage for traveling around the US. However, most policies require that you travel at least 100 miles away from home.
Comprehensive. Comprehensive plans cover trip cancellation or delay, baggage delay and loss, trip interruption, as well as medical and medical evacuation. Insurers generally offer basic, mid-range and high-end plans.
Cruise. Some comprehensive policies cover cruises as standard. Other insurers require you either get a cruise-specific insurance policy or add a cruise option to your existing policy.
Luggage only. It's good to add this if you're worried about you luggage making it to your destination on time.
Medical only. Medical only is great for people who are traveling light and only want to pay for the cost of emergency medical expenses.
Cancellation only. Coverage when unexpected events force you to cancel your vacation. Be sure to check the listed reasons for cancellation outlined in your certificate travel insurance.
Cancellation for any reason (CFAR). CFAR is generally an add on for a comprehensive policy. By paying an additional premium, CFAR allows you to cancel your trip at any time and for any reason. Benefits generally range from 50% to 75% of your lost prepaid travel expenses.
Some of the top travel insurance companies we compare
What's generally covered by travel insurance?
Many travel insurance policies coverage these situations and events:
Trip cancellation. If you're forced to cancel your trip, trip cancellation reimburses your lost, prepaid, non-refundable expenses. Most insurers have a list of approved reasons for cancellations.
Trip interruption. If you find yourself in a situation where you need to cut your trip short and return home, if your reason is covered by your insurance you'll be reimbursed for the unused, non-refundable part of your trip and the additional or increased transportation expenses.
Travel delay. This provides reimbursement for additional accommodation and travel expenses because of a delay of six hours or more.
Cancelation for any reason. Most insurance providers offer CFAR for an additional feature. This coverage lets you cancel your trip for any reason before your trip begins. If you're worried about civil unrest, changed your mind or if you become sick, coverage provides a reimbursement of around 50% to 75% of your non-refundable, pre-paid travel costs.
Missed connection. If you miss a scheduled cruise or flight, missed connection coverage reimburses any resulting expenses.
Baggage. Provides a benefit for lost, damaged or or stolen luggage and other personal effects.
Baggage delay. Coverage reimburses when you buy essential items if your luggage is delayed for 24 hours or more.
Medical. Coverage for necessary emergency medical expenses incurred during your trip.
Dental. Depending on your policy, this will cover emergency dental work.
Pre-existing conditions. Some insurers will offer medical coverage if you have a pre-existing condition, as long as you haven't shown symptoms.
Evacuation. If you're in need of emergency medical transportation due to an illness or injury, you're covered for transportation to the nearest hospital or appropriate facility.
Accidental Death. Accidental death coverage provides a benefit for your named beneficiary if you suffer an injury or accidental death during a trip.
24 hour assistance. Make sure your policy offers 24 hour worldwide assistance. This way, no matter what the situation there'll always be someone there to lend a helping hand.
What isn't covered by travel insurance?
Every travel insurance policy has exclusions, which are situations when the insurer won't provide coverage. These are the most common exclusions:
Claims for intentional bodily harm, including suicide.
Losses due to adverse weather conditions, if you cancel your trip.
Losses incurred while you were participating in an unlawful act.
Losses that are the result of your participation in an extreme sport.
Claims for travel losses where the purpose of the trip was to receive medical treatment abroad.
Claims for situations where you didn't do everything within your power to reduce or mitigate your losses.
Losses related to war, military actions, civil disorder and riots.
Claims relating to mental, psychological or nervous disorders.
Claims relating to existing medical conditions, though some offer waivers, so check with your provider.
Losses sustained while you were under the influence of drugs or alcohol.
Losses due to venereal disease, AIDS, pregnancy or abortion.
Claims for nuclear radiation or radioactive contamination.
How much does travel insurance cost?
The price of your policy comes down to a range of factors, including:
The level of coverage. This is a major factor in the cost of your policy. For example, if you're traveling light, opt for a policy with a lower luggage, or if you're older and have health issues, you may need a policy with higher medical benefits.
The age of the traveler. Age is the other major factor when it comes to the cost of travel insurance. The older you are, the more risk you pose to an insurer, resulting in increased premiums.
Where you're going. Your destination will impact the cost of your coverage depending on its perceived risk to the insurer.
The length of travel. The longer you're away, the more risk you pose to an insurer.
Number of travelers. The number of travelers increases the cost of your premium. Some insurers offer discounts for insuring multiple travelers on one policy. Always check with your insurer before buying a policy.
Tips when buying a travel insurance policy
When you're shopping for coverage, take on these tips to make sure you have enough protection:
Get your coverage early. Take out coverage as soon as you've paid for any part of your trip. Certain coverage require that you've held the policy for a minimum amount of time, generally between seven to 14 days. This affects coverages such as CFAR and financial default.
Don't skimp on overseas medical. If you're heading overseas make sure the policy offers a high level of medical coverage.
Get coverage for your pre-existing conditions. If you have a pre-existing condition, check with your insurer about getting a waiver.
Get cover for only what you need. If you're backpacking, choose a policy with minimum coverage for luggage. Don't over-insure your trip.
Check cruise coverage. While cruise coverage can be expensive, it's worth it. Evacuation at sea can be expensive.
Read your policy certificate. Every policy is different. Even if you've bought travel insurance before, chances are there will be slight variations in coverage. Make sure you read through the policy certificate.
What to know before getting a quote
Why we don't advise buying travel insurance through your airline
While airline policies are cheap, they don't provide much in the way of coverage. They can also be more expensive than going directly to the insurer. The sample quote below illustrates the difference in coverage when buying from an airline rather than by going direct, even from the same underwriter:
| Coverage | Airline insurance | Standalone |
| --- | --- | --- |
| Trip cancellation / interruption | Up to trip cost (max $10,000) | $1,000 |
| Trip interruption | None | $1,500 |
| Emergency medical transportation | $50,000 | $500,000 |
| Emergency medical / dental | $10,000 | $25,000 |
| Baggage coverage | $500 | $1,000 |
| Baggage delay | $100 | $300 |
| Travel delay | $150 | $800 |
| Missed connection | None | $800 |
| Change fee coverage | $150 | $250 |
| Concierge | Included | Included |
| 24 hour hotline | Included | Included |
| Existing medical conditions coverage | Available | May be included. Restrictions apply. |
| Frequent traveler loyalty plan | None | $250 |
| Cost | $92.00 | $41.00 |
Back to top
Travel insurance glossary
You may come across these terms when you're researching travel insurance:
Actual cash value. This is the amount you paid for an item, less depreciation.
Baggage. This includes your luggage and it's contents.
Dependent. Your spouse or unmarried children under the age required by your insurer.
Departure date. This is the date listed on your insurance certificate of when you're scheduled to leave on your trip.
Effective date. This is the time and date your coverage starts.
Return date. This is the date listed on your insurance certificate when you're scheduled to return to your final destination.
Severe weather conditions. This describes weather conditions such as hailstorms, blizzards or ice storms.
Premium. The financial cost of buying travel insurance.
Pre-existing condition. Any condition either you or your traveling companion were aware of or got treatment for before you bought coverage.
Unlawful acts. Any crimes committed by you or your traveling companion while you were away.
Bottom line
Buying travel insurance is an essential part of trip planning. Travel can be unpredictable, and the right policy can cover you in case you run into any unexpected events while you're away from home. There are a variety of policies to choose from, so compare travel insurance companies to get the coverage you need at the best possible price.
Read more on this topic